Dear Winter,
Thanks for making such an early appearance in the Northern Hemisphere. We're in the early days of autumn and the western half of North America has enough snow to make some turns. It's like we skipped the entire season of fall. This isn't a common occurrence, so I've come to the reasonable and well-researched conclusion that it's because global warming is a myth. How could the atmosphere be warming if the Earth still gets cold? The environment is clearly healthy and thriving. We're on track to the good ol' days of endless snow days again.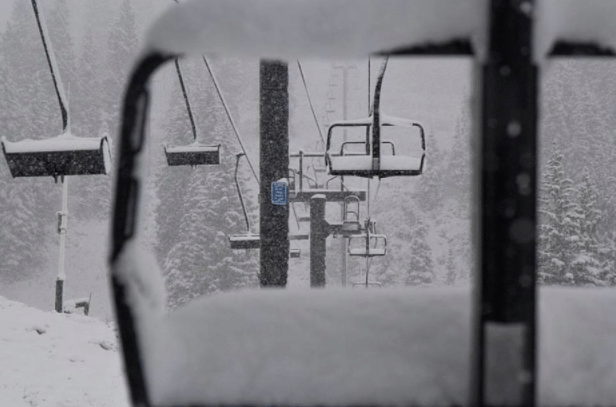 Alta, September 24th. Photo: @rockomenzyk
Areas in Utah's Wasatch Mountain Range have reported multiple feet of snow. It's a dangerous game of avoid-all-rocks in order to ski, but that hasn't stopped some from taking the earliest turns of the season. Salt Lake City may have the worst air quality in North America, but it sure doesn't have the worst snow quality. The mountain peaks are above the city smog line which means the air quality doesn't affect high-altitude activities, just our lungs...a little. And can we really blame the poor air quality entirely on human activity? Sure, vehicle emissions and industry fumes may increase the intensity of inversions, but they can't be the only cause.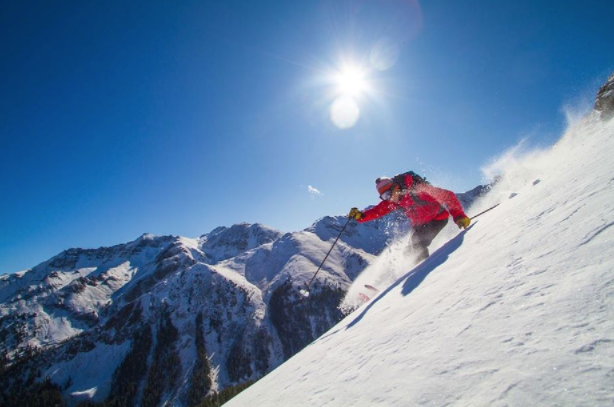 Silverton Mountain September 24th. Photo: @jasonebelheiser
The ski patrollers at Silverton Mountain have been able to take the first lift-assisted laps in the San Juan Mountain Range in Colorado. Sorry Abasin, looks like they beat you to the punch. Silverton consistently gets massive amounts of snowfall every year - their average is over 400+ inches a season. This is not only good for snow activities, it's beneficial for the rivers as well. The snowmelt can help flush out toxic waste that might 'accidentally' end up in the river. For example, in 2015 an old mining area turned the water in the Animas River a hazardous bright orange color. Luckily, the snowmelt from the San Juan Mountains diluted the toxins and made the river safe again. Or, well, less-hazardous.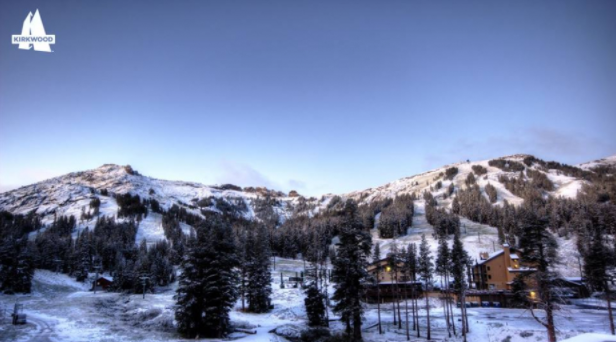 Kirkwood September 21st, 2017. Image: Kirkwood Mountain Resort
This winter in the Sierra Nevada Range is shaping up to be just as good as last year. It's well known that California had record-breaking amounts of snowfall - multiple areas such as Sugar Bowl, Squaw and Kirkwood all received over 700 inches of snow. There was so much snow California Governor Jerry Brown announced the end of the emergency orders for the five-year drought. California no longer needs to drain the Colorado River as a water source - well, okay, the state doesn't need to use as much of the water. A decent amount of snow from last winter has yet to melt, so the newly fallen snow has set up some nice turns in September for the ambitious skier. More snow-filled winters are clearly in store for California, which means the reservoirs will remain full and the state drought-free.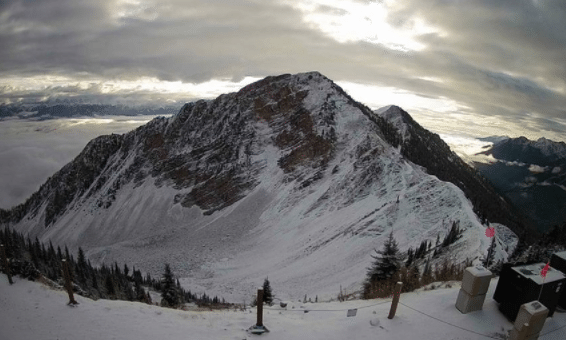 September 19th. Image: Kicking Horse Mountain Resort
British Colombia has received this season's early snowfall as well. Revelstoke, Kicking Horse and Whistler Blackcomb have all shared photos of the first snowfall in the mountain. Just about as good as it gets in the Rocky Mountain Range, eh? Canada is known to be progressive in their environmental protection acts, well, unless it comes down to pipelines. The pipelines tend to poison water sources, leak toxic gases and cause chemical explosions. However, it has already started to snow in September so the pipelines must not be that big a deal, right?
Once again Winter, thanks for sticking around. Looks like that whole "global warming" issue is officially cooling down. Who else is stoked for this winter and winters to come?
- A Delusional Kid