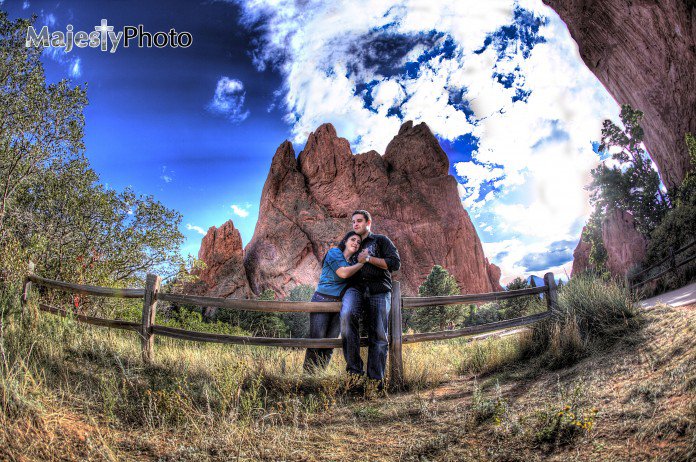 Thayne & Kate made the long drive to Colorado from Kentucky to get ready for their wedding day here in the Springs. With only days left before the wedding, we were blessed with a perfect autumn day and took full advantage of it! We headed over to the Garden of the gods and started shooting…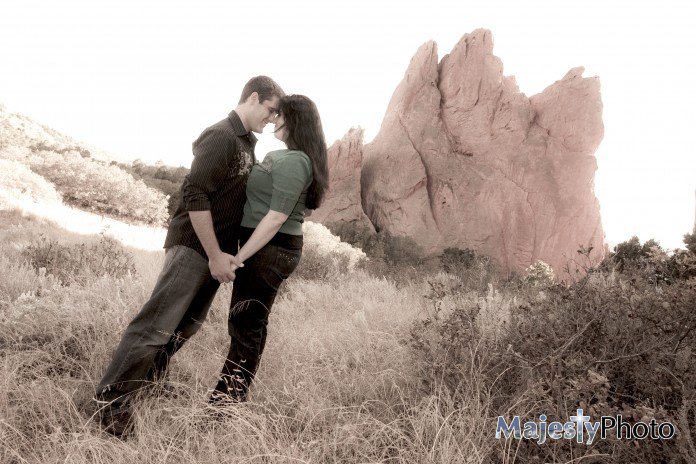 It was apparent from the first shutter snap, this couple was in love and crazy about each other!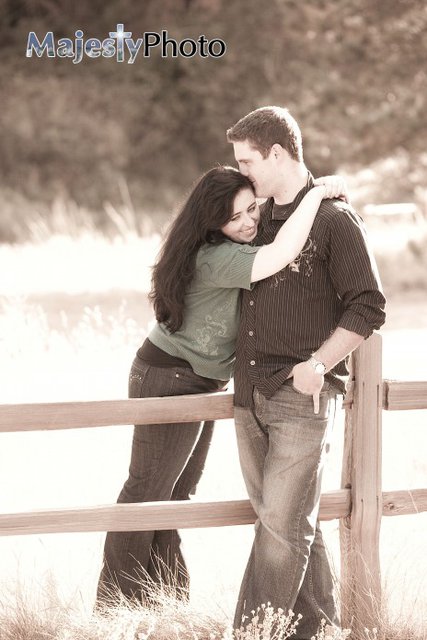 They made it so easy for me, they are perfect for each other:)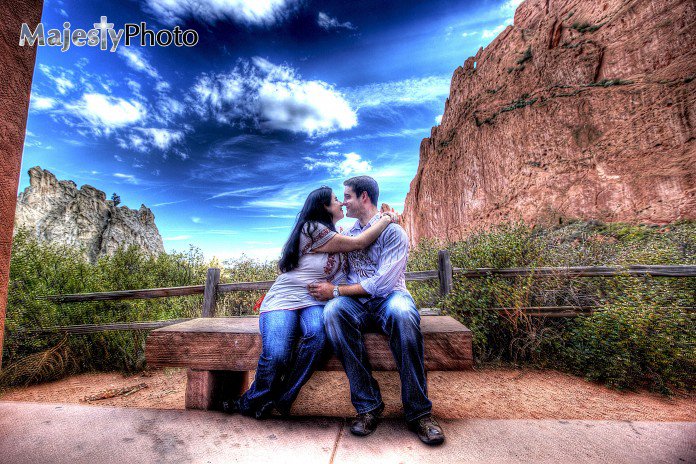 I didn't carry my tripod with me, but was able to hold the camera still enough to get a few stunning HDR shots.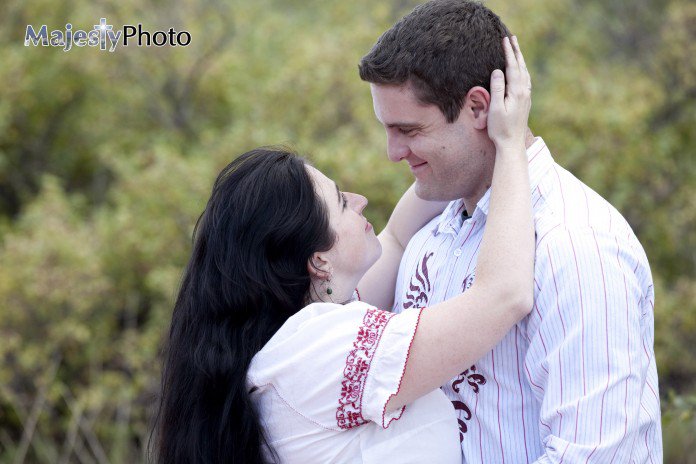 Love, true love.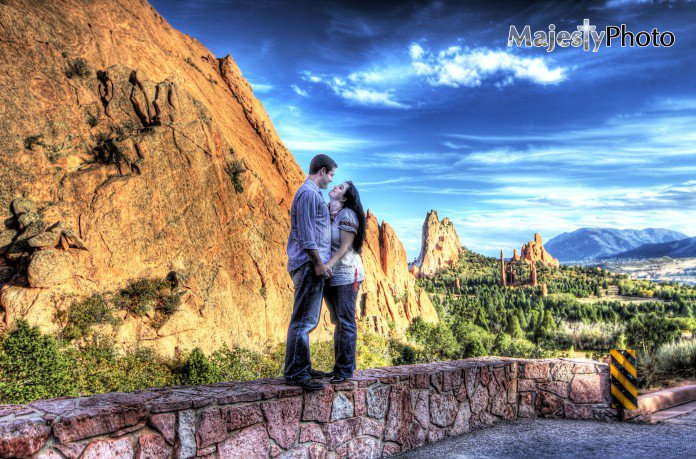 The sky was perfect for a few more HDR shots!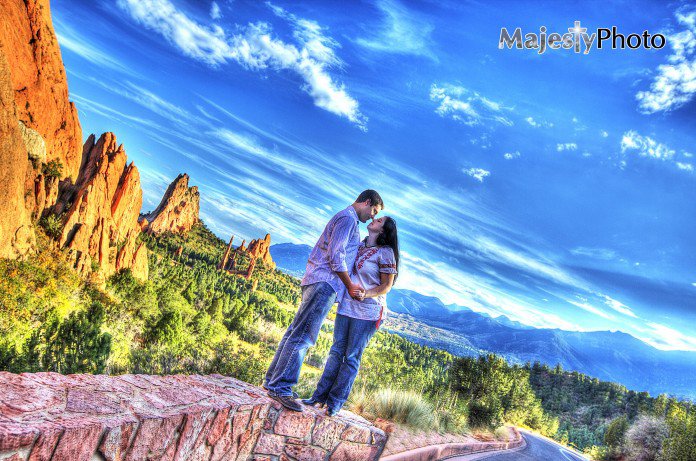 After I posted the pics online, Kate told me it took them 3 hours to pick this one as their complimentary 8×12 print for guests to sign at the wedding… This is one of my favorites as well,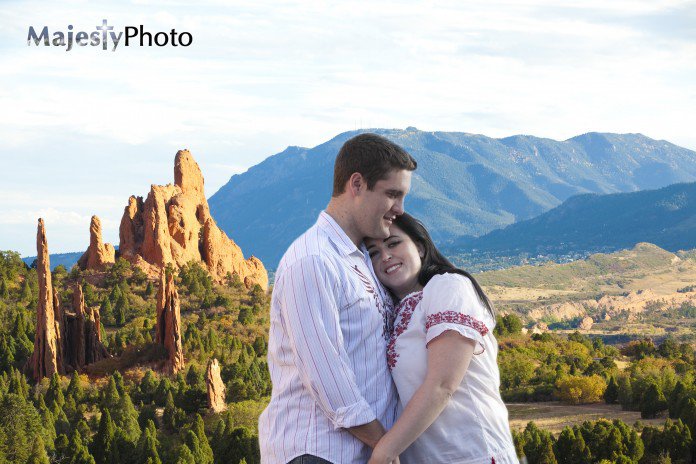 Even though I was having fun shooting HDR, I still did a few 'normal' shots as well:)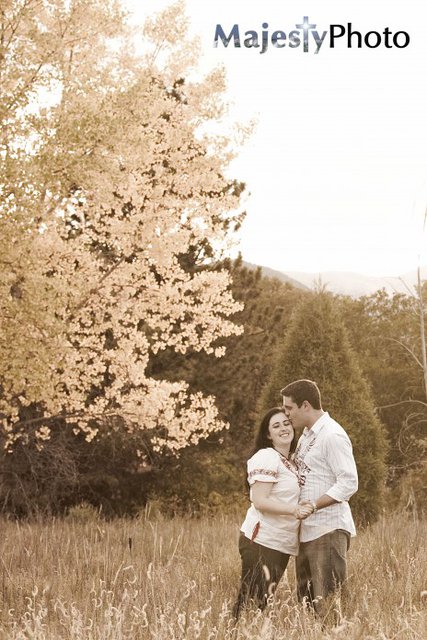 On our way over to Manitou Springs for Part 2 of the shoot, I spotted this colorful poplar tree. So we walked through the grass for a few shots…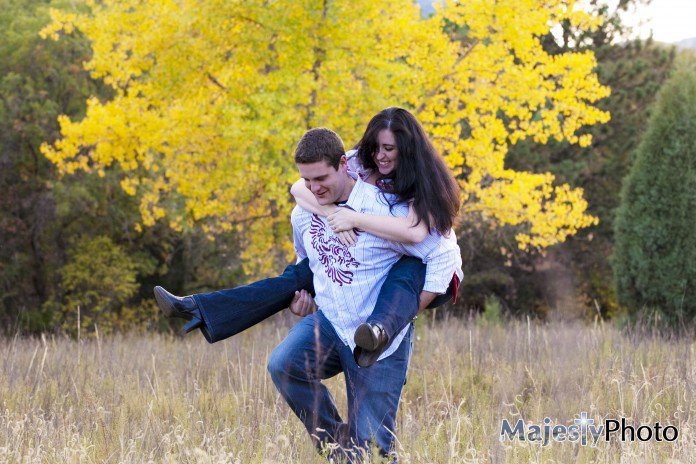 Thayne is a gentlemen and Kate was loving every moment of it!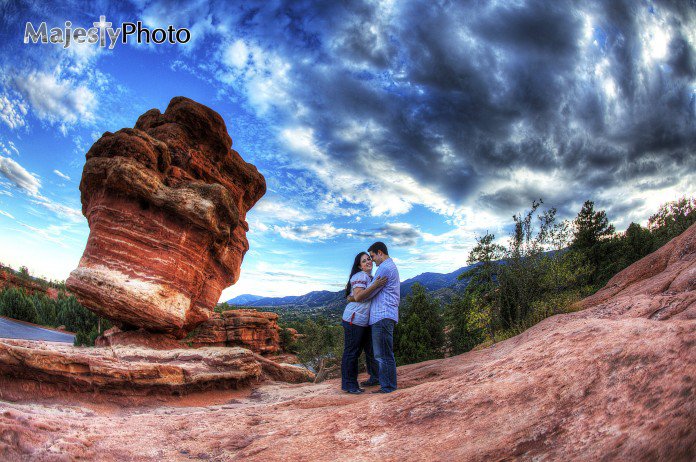 We had to stop at the balancing rock as the sun was about to set. More HDR!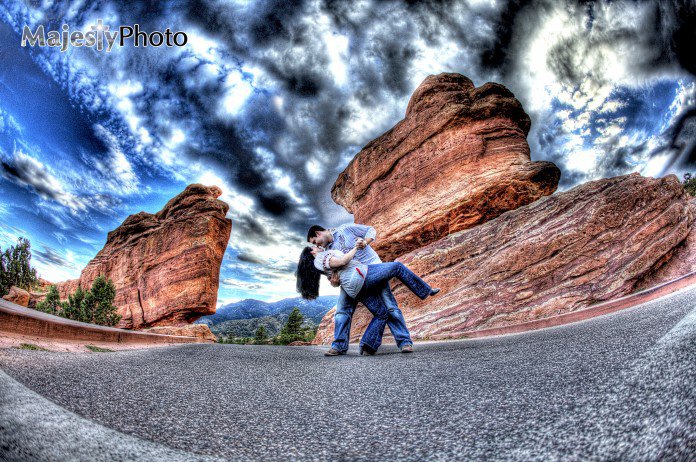 They gladly obliged when I suggested a dip and pulled it off with style! They had to hold really still for one second as I snapped off these shots which I later merged to create this stunning shot.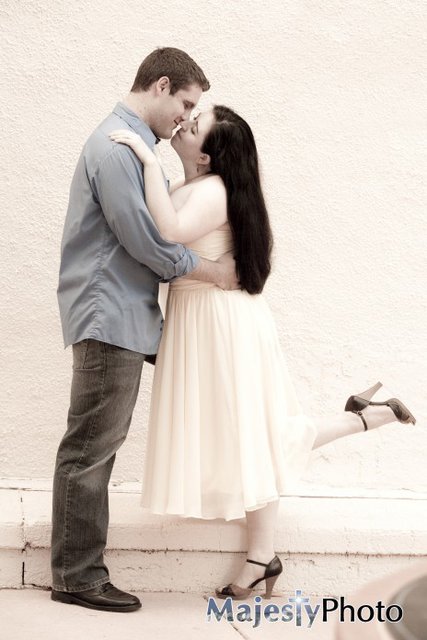 The last few minutes we spent in Manitou Springs and concluded with this shot. Such a fun couple to work with!