Good morning, and welcome to another day of 30 Days Of AWESOME!Gifting is AWESOME! in itself. In my opinion, when a gift is handmade it is even more AWESOME! On my Day 3 of AWESOME! it was a dear friends birthday. Birthdays are my absolute favorite celebrations. What better to celebrate, then the very existence of those we know and love?!Pip Hunt, athlete, professional skier, ski coach, Crossfit trainer, exceptional gluten-free chef, hard worker and a talented all around person. Pip is also one of my dearest friends. Through the years, Pip and I have been on many adventures. One of my favorite memories is of us in New Zealand.
New Zealand 2007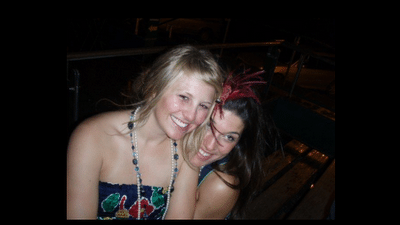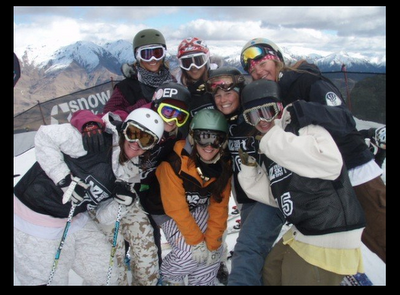 Our friendship is fun and meaningful. We can laugh about anything, and have heart to hearts about life. What more could I ask for in a friend?!Pip has seen me through some of the hardest times in my life. Her support and love continues to lift me up everyday.:-)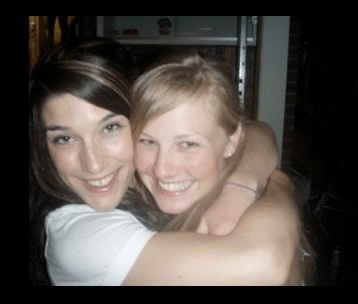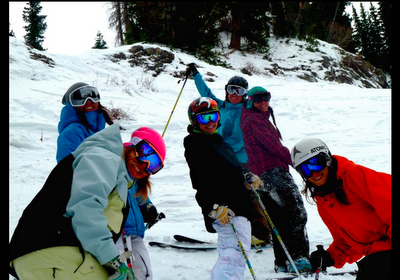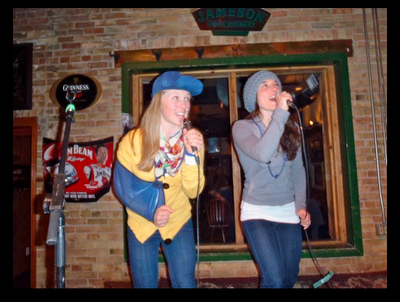 For Pip's birthday gift, I went about making a pair of earrings. I challenged myself to use techniques I have never used in beading. I even mounted 2 feathers myself (which is quite hard). The set came out unique and beautiful, just like Pip.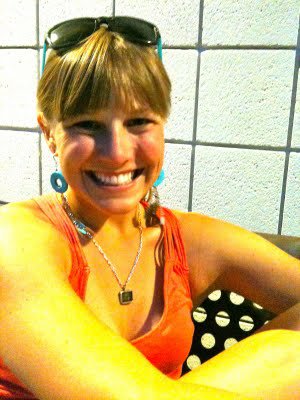 Birthday-girl wearing her gift.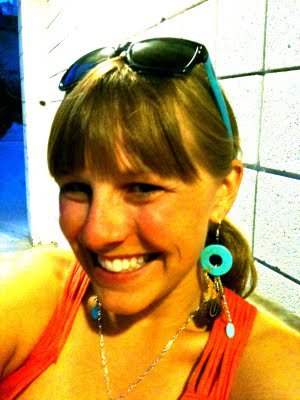 Happy Birthday Pip, I love you!