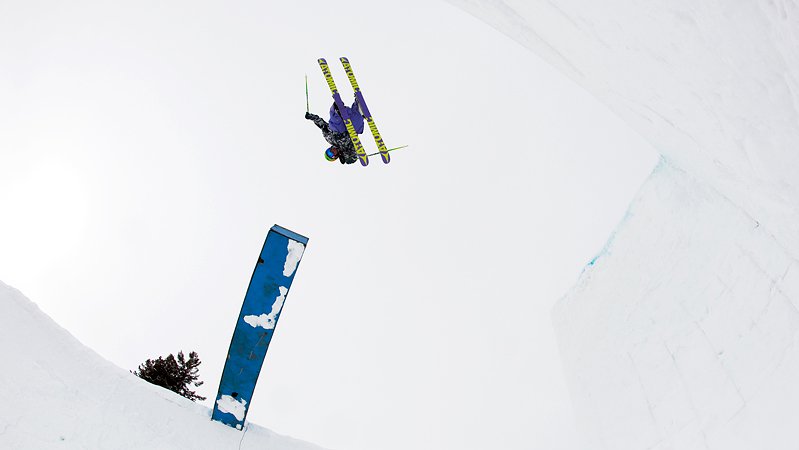 Day 1 is over and so are the X games for a couple unfortunate professional skiers. Since only the top 8 move up, the men's slopestyle finals are going to be packed with the best. I wasn't really impressed with the double flipping straight rail riding competition today. I am stoked to see Sammy and Tom throw down with more style Saturday. Check out the Skiing Slopestyle Men?s Final on ESPN 2 this Saturday, January 30 at 4 pm- 6 pm.
The women's slopestyle field was quite a bit smaller so the finals were held today. Kaya Turski, Keri Herman, and Grete Eliassen rounded out the top 3 with no real surprises.
 Men's 2010 X Games Slopestyle Elimination Results:
(Top 8 Make it to Finals)
1 Andreas Hatveit, 2 Bobby Brown, 3 Russ Henshaw, 4 Sammy Carlson, 5 Tom Wallisch, 6 Phil Casabon, 7 Jossi Wells, 8 Matt Walker, 9 JF Houle, 10 Jacob Wester, 11 Elias Ambuhl, 12 Charles Gagnier, 13 Alexis Godbout, 14 TJ Schiller, 15 PK Hunder, 16 Colby West
Women's 2010 X Games Slopestyle Final Results:
1 Kaya Turski, 2 Keri Herman, 3 Grete Eliassen, 4 Ashley Battersby, 5 Megan Olenick, 6 Sarah Burke, 7 Kristi LeskinenThis entry was auto fetched from the creator's RSS feed at http://www.skiersrealm.com/feed
Click here to read the full entry.