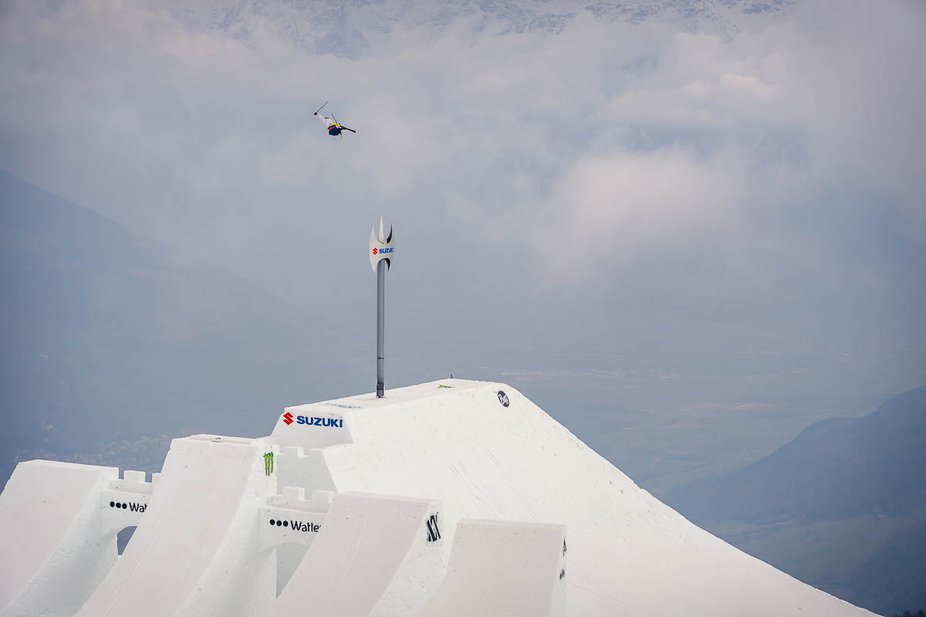 New world records were set at the "Perfect Hip" built for the Suzuki Nine Knights 2016. Two thousand viewers gathered on the Public Contest Day on Saturday the 2nd of April 2016, to watch the invited world's best transition skiers reaching new jaw-dropping heights, flying over the 10 meters tall axe. Watles in South Tyrol, Italy saw a week of training leading to the final contest showdown where Italian local hero, Christof Schenk grabbed first place out of the skiers.
https://www.newschoolers.com/videos/watch/823031/The-Perfect-Hip-Contest-Action-from-Suzuki-Nine-Knights-2016
Perfect Hip Contest
"This is a once in a lifetime feature; the biggest hip ever built!" said the happy Schenk, who made the most of the 18m tall hip throughout the week, showing his uncanny comfort in the air. His best tricks included a double cork 1080 and an absolutely massive triple back flip that earned him the Buff Best Trick award. France's Joffrey Pollet-Villard put up a tight battle for the first spot while Felix Usterud (NOR), a first-timer in hip riding, landed in third place.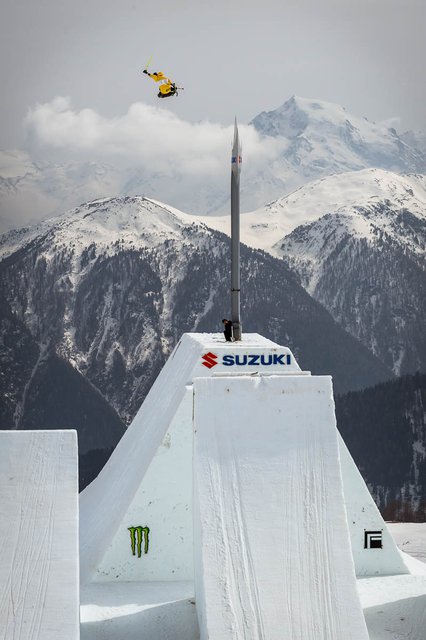 New Ski World Record - Highest Ski Air on a Hip
Each session during the week saw the athletes boosting higher on each jump. The main battle emerged between Schenk and David Wise (USA) who set out to beat air-time loving Pollet-Villard, who already made a claim at the record on the first event day. Wise nailed the record by flying 14,2 meters above the coping, a whopping 3 meters higher than the existing record. "It was not a goal, but I decided to go as high as I possibly can, record or not. To take that title home is definitely an experience of a lifetime", he said, adding that "the jump is just so well built. From the first time I hit it to the last, I was having fun.
https://www.newschoolers.com/videos/watch/822599/David-Wise-World-Record-Highest-Air-at-Suzuki-Nine-Knights-2016
Full Contest Results
1. Christof Schenk (ITA): double cork misty 1080, double cork 1080
2. Joffrey Pollet-Villard (FRA): alley-oop 270, switch 540
3. Felix Usterud (NOR): double flatspin, alley-oop 450 double
4. Taylor Seaton (USA): cork 450 safety, switch 540 truck driver