A perfect ATOMIC ambassador for years, US ski star Daron Rahlves recently renewed his contract with the Austrian brand until 2011. Daron Rahlves and ATOMIC continue their lasting relationship. Whether it was his triumph on the world-famous Streif downhill course in Kitzbühel or at the X-Games' skiercross in Aspen, whether it is the powder runs at his home turf Lake Tahoe or the big mountains of Alaska, the Californian always stood and still stands on ATOMIC skis. Now he has signed a new contract extending the co-operation until 2011.
In the short-lived sphere of the action sports world, the relationship between Daron Rahlves and ATOMIC is outstanding. Comments Daron: "It's awesome, it goes beyond loyalty! Since I first joined the brand's racing team, they have delivered the best material. All my World Cup wins were on their skis. And now the story continues in freeskiing. As far as I am concerned, ATOMIC is the undisputed leader in skiing hard goods. Their skis, boots and bindings make me feel confident on every ground and thus improve my skiing experience every single day. I am proud to represent ATOMIC across all sectors!"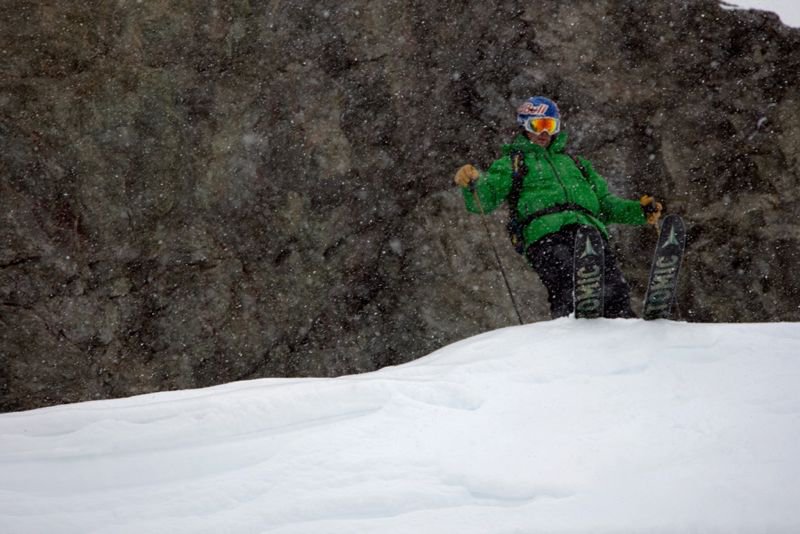 Next to his exposition in many ski movies, skiing the rowdiest AK lines with grace, Daron Rahlves continues to follow his racing ambition in skiercross. His big aim is the Olympic Gold Medal in Vancouver 2010, the one victory he missed in his alpine racing career. But the veteran is not only representing ATOMIC on skis, he also gets more and more involved in ski development and marketing. After laying a hand on the NOMAD range two years ago and the re-design of the DADDY freeride line last season, the up-coming ATLAS is a model that has been designed with Daron Rahlves from start to finish and was successfully tested in Alaska. It is a progressive rocker design that will lead big mountain skiing into a new era. "ATOMIC is really developing in freeskiing," explains Daron. "The 2009/2010 product range is better than ever. It is progressive and great fun to ski. We will see many more freeriders and freestylers on ATOMIC skis next winter. With the new equipment and a real solid team of athletes, we will make a huge statement this season."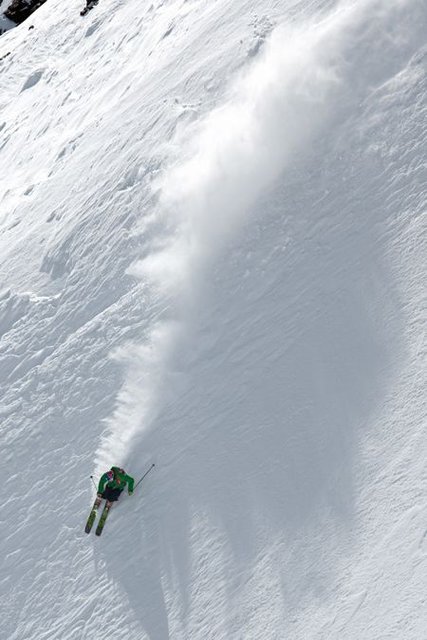 Of course, ATOMIC is as delighted about the prolonged partnership with one of their outstanding athletes. Says brand communication manager Martin Steinbach: "Daron is an amazing skier and friend. As long as he has been in the skiing world, he has inspired thousands of ski enthusiasts with his performances. All this while he has remained humble and friendly and is just a great guy to work with. We are proud to have such an outstanding personality in our team!"
Jordan Judd, marketing manager for ATOMIC USA, adds: "Everybody at ATOMIC USA is incredibly exited to have Daron Rahlves onboard through 2011. Daron is a great asset not only to our brand, but to the skiing community at large. His ability to excel in multiple disciplines really speaks about his passion for skiing and his ability as an athlete. I really look forward to continuing to work with Daron to develop the best skis, boots, and bindings on the planet.
To keep up with the latest news on Daron Rahlves, visit http://www.daronrahlves.com.
About Daron Rahlves
Daron Rahlves is one of the most prominent members within the ATOMIC Freeskiing Team, he is well known even beyond the ski scene. This is no surprise, as the native Californian looks back upon a fabulous career in alpine racing: He won the Downhill World Cup in 2000, he became Super-G World Champion in 2001 and collected the most important of his 12 World Cup victories 2003: on KitzbühelÊ»s legendary Streif. Two years ago he finally left the ATOMIC race department for the Freeskiing Team. A path that could already have been foreseen from his youth, when he notoriously skipped race training on powder days. Becoming a member of the US Ski Team at the age of 19 was almost unintentional for the surf and wakeboard enthusiast. Thus it was natural that Daron Rahlves immediately made a permanent impression on the freeski world. His freeride lines on the big mountains of Alaska count among the highlights of renown video productions from the likes of MSP and Warren Miller. However, the 35-year-old hasnÊ»t completely forsaken the thrill of racing just yet. Last season he won the X-Games in skiercross and next winter he strives to make up for Olympic Gold in this discipline. It is perfectly clear that Daron Rahlves rules every aspect of skiing!
ATOMIC: Passion, Innovation and Performance since 1955
ATOMIC manufactures products which are perfectly tailored for ski racers and freeskiers, cross-country skiers and backcountry skiers, beginners and World Champions alike. Every ATOMIC product is much more than the sum of its component parts, not only incorporating the know-how of creative experts, but also embodying the passion for skiing of each and every ATOMIC employee. ATOMIC is based in Altenmarkt, in the heart of the Alps, where snow is always nearby and where each new idea can be tested right there and then, 365 days a year. Thanks to a combination of experience, innovation and passion, ATOMIC has been synonymous with winter and skiing since the company was founded in 1955. ATOMIC is part of the Amer Sports Group. Website: http://www.atomicsnow.com