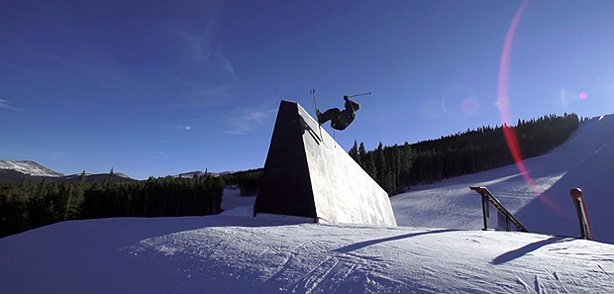 Dane Tudor spent the first few months of winter training for the Winter Dew Tour. What better place to do that than Breckenridge, Colorado, where the skies are clear and everybody knows your name. It's the resort version of Cheers. Here he is learning new tricks so he can compete for the crown and with switch triple corks in the bag, that's quite likely.
More Ski Videos
Related posts:Bobby Brown Triple Cork 1440 Slow Motion Red Bull sent out this amazing video of his triple...
Dane Tudor in Keystone When the jumps opened in Keystone, Dane thought he'd put...
Dane Tudor: SiLlyPUDdY This summer I ended up getting injured right before the...