Dan Treadway's blog has been firing with great stories of his recent ski and sled adventures. He's very good at what he does and has an amazing view on life. Dan lives the dream naturally and likes it in Haines, must be a good spot.
Words and photos from Dan
First runs in Haines
I?ve never been to Haines but have heard nothing but good things. I can see why, as I drive in the sun is setting and there are alpine glow lit spines stretching as far as the eye can see. Like the rest of the chugach the mountains stick straight up from glaciers and the ocean shores. I had no idea where to ride, so the plan was to just ask around. We cleared Us customs and after answering 30 mins of ?? about how good the snow was in Valdez, where we skied and sledded, how sick Travis Rices run was at King of the hill, etc? The customs guard gave me the full run down of where to ride in town, which turned out to be some amazing beta.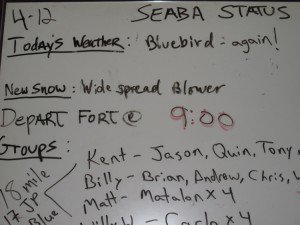 When I got to town I went to the bar to get a second opinion on riding zones. The place was on fire with people pounding drinks and celebrating some of the best skiing of all time. It was apparent that we needed to get in the heli. Tom Wayes hooked me up with SEABA heli. I spent a morning flying to some of the coolest terain I?ve ever seen. After a few days of sled and ski in the craziest place in the world I needed to get on the ferry. Tom convinced me to risk missing it and going out to the range and blasting off over 300 rounds thru his AR15. I think I?m moving here next year!!!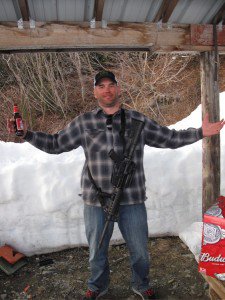 White in tru AK style