These photos are from a few days ago when Dan, Goost and I ventured up to Park City for some good old fashioned poster bombing. But more importantly we ate pizza at the local spot Davanza's, I recommend stopping here if your ever in town, in the winter you can literally shred to here from Park City Resort, worth it.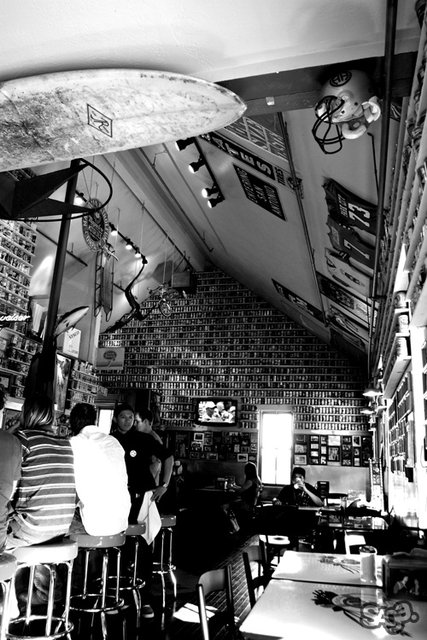 All the walls are lined with cans, I award the effort.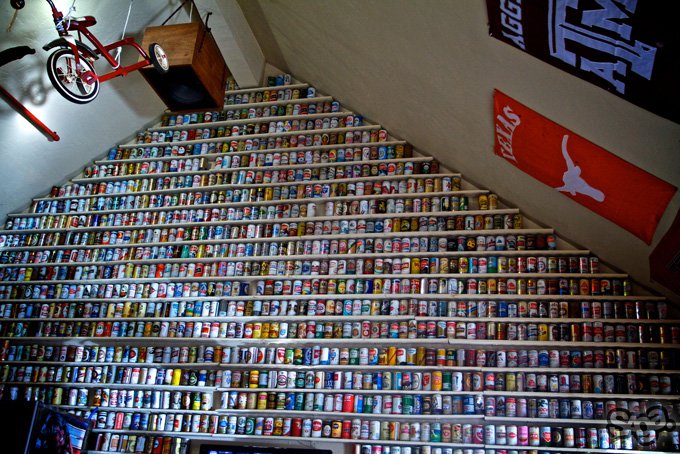 That's Goost on the left pretending to laugh at a text message and Dan on the right, he loves to have his picture taken or maybe he was just hungry for pizza.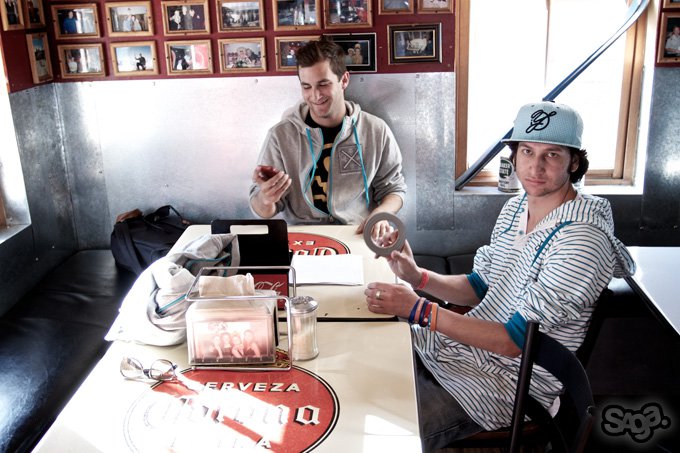 The second pit stop was at the preserved Banksy piece on the side of the Java Cow. This picture perfectly demonstrates the generation gap, this gentlemen would never have known he was standing next to a million dollar piece of art on the wall but I bet he sure enjoyed that ice cream.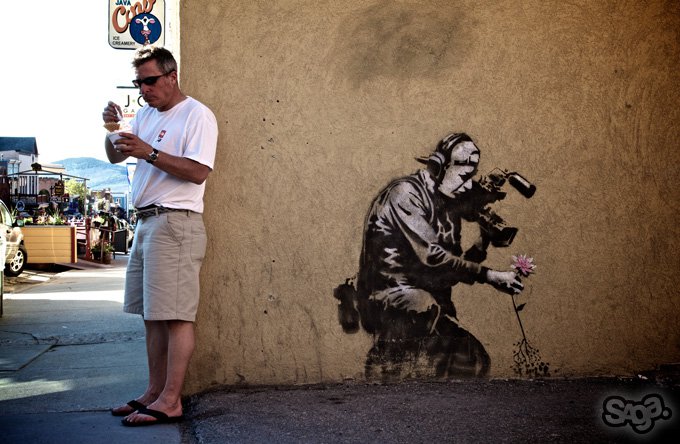 Now he knows…but the ice cream was still more eventful.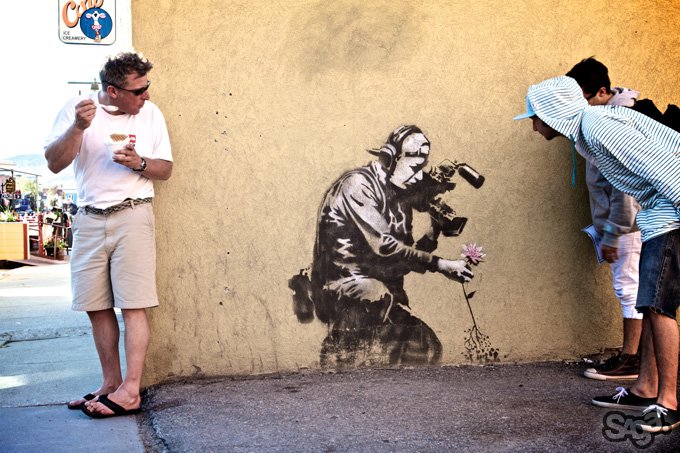 This piece has been here for over a year now, amazing to see it is still in such great shape.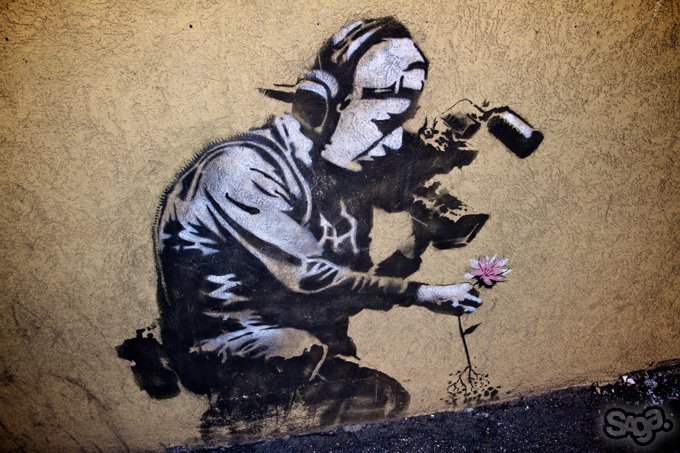 A little further down the road.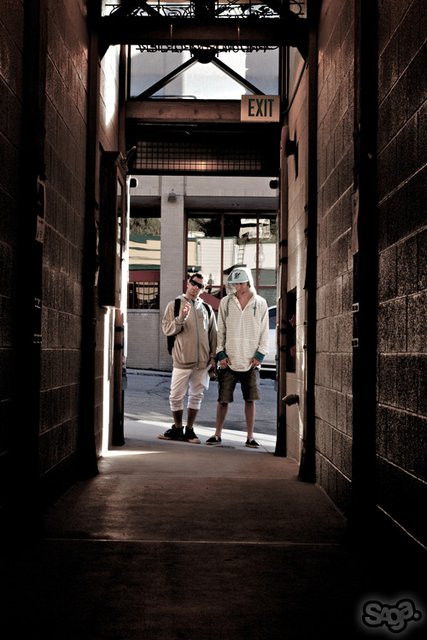 Oh yea, I read that paper too.