Words by David Lesh
Photos by Darcy Bacha & David Lesh
In the dense woods of Rhododendron, Oregon rests a small, quaint, and quite interesting dwelling. Its location and appearance are not what makes it unique, but rather its inhabitants and the life they choose to lead.
My story of arriving at this house began like most of Da Hood House's tenants, by getting in the car and driving West. Between Madison, Wisconsin and Portland, Oregon lies more road than I would prefer to drive in one sitting, so I made a week long pit stop in Colorado to get in some June skiing at the Basin and pick up future Da Hood House resident Kelly Armintrout (K-Day).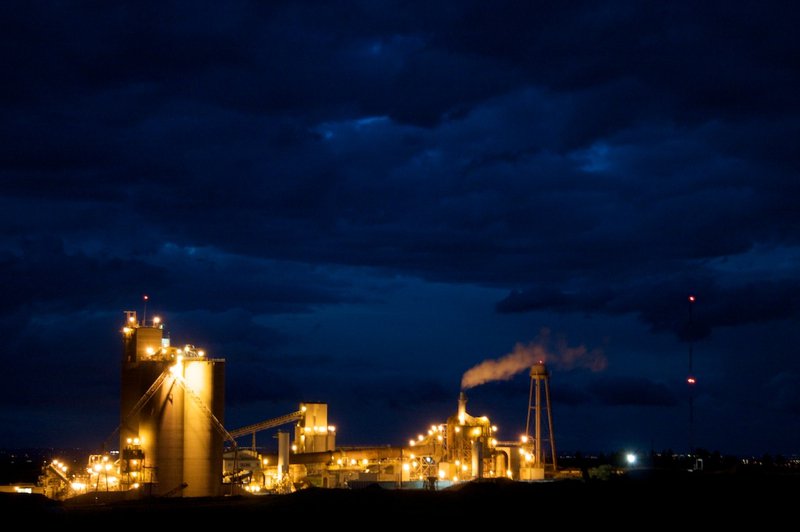 After a week of unseasonably stormy weather, we left Boulder behind.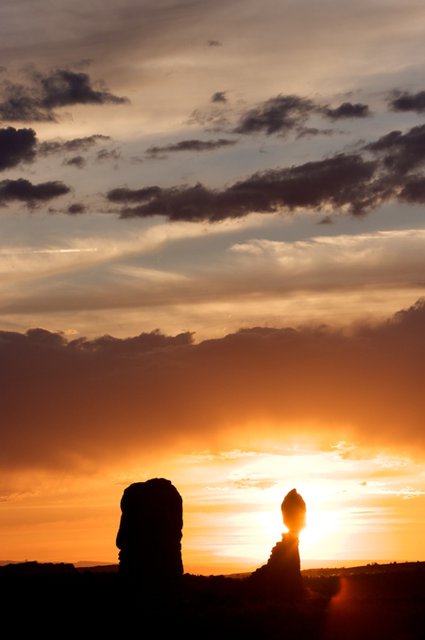 While passing through Utah, we swung through Arches National Park. Truly a sight to behold.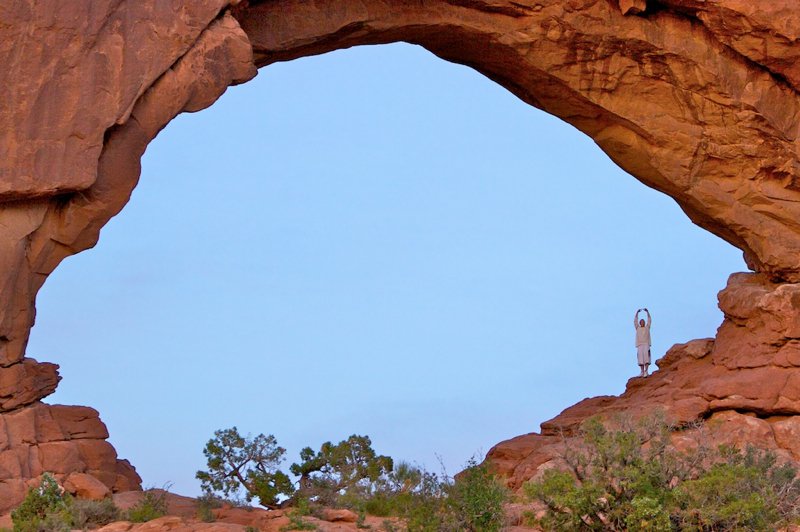 K-Day experiencing one of the arches up close and personal.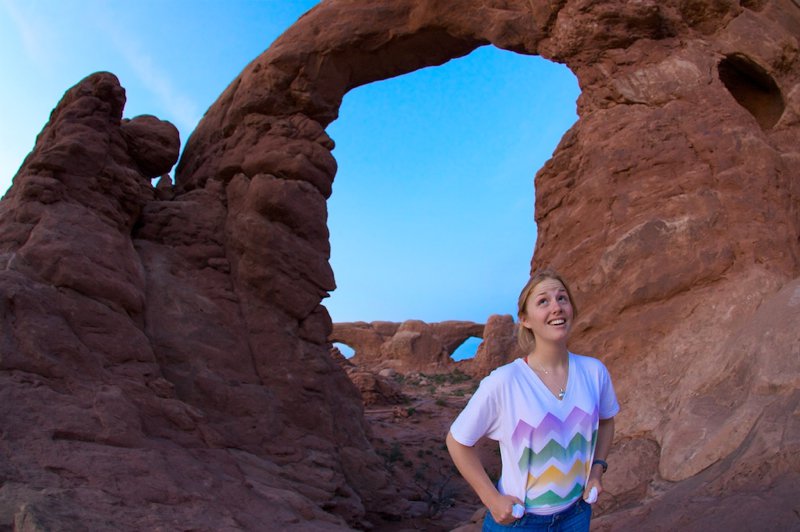 Allison surrounded by natural wonders.
On the way out of Arches, we hit an unmarked construction "bump" and completely bent all four newly acquired 18" rims on my car. With all four tires flat and 12 hours of driving ahead of us, we wondered how we could make it there. Our solution involved swapping of the spare, putting up with lots of shaking, spraying lots of fix-a-flat, and stopping every hundred miles to fill the tires.
We rolled into the driveway of Da Hood House the following morning with the tires literally shredding and falling off the vehicle.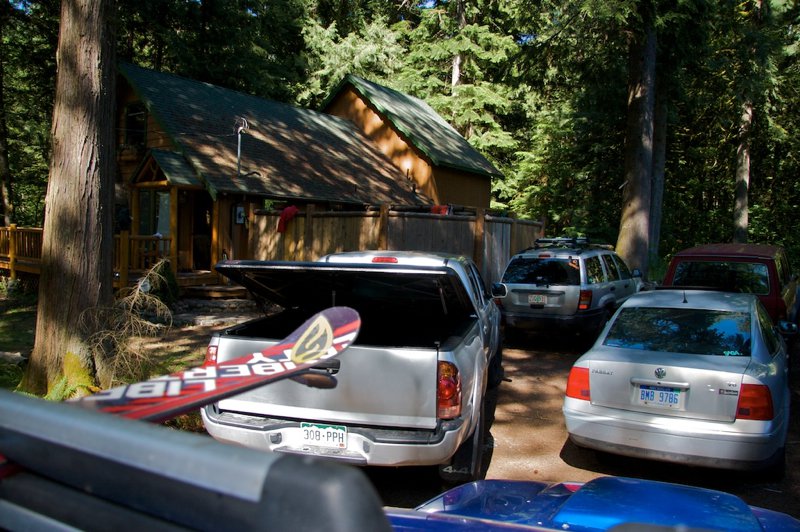 It's a little hard to believe that on any given week between 15-20 people live here.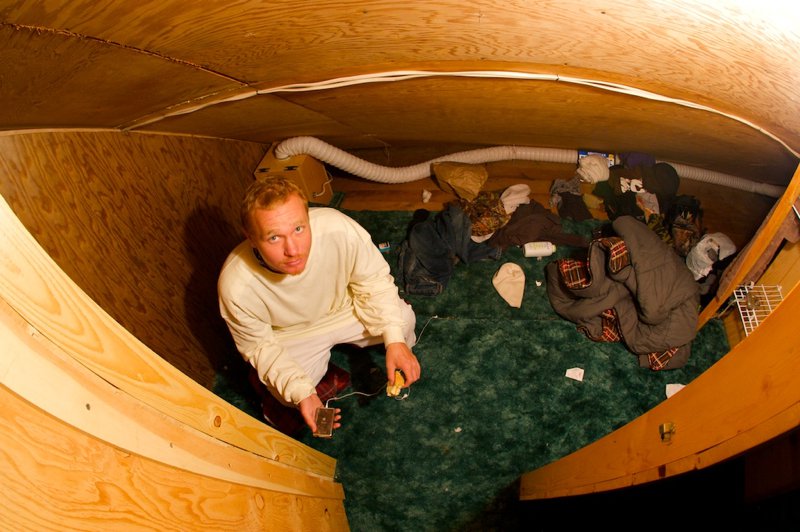 We were given a quick tour of the house and Kelly unpacked and settled into his "room," formally Freedle's guest room.
Most of the residents are ski coaches at Windells. A typical day begins with crawling out of whatever closet or public space you happen to be calling your bedroom, smoking a cigarette, not eat any breakfast, and finally make the drive up the mountain (about 30 minutes) to the parking lot of Timberline. Then you meet your campers (who pour out of vans by literally the hundreds) for the session and head to the lift.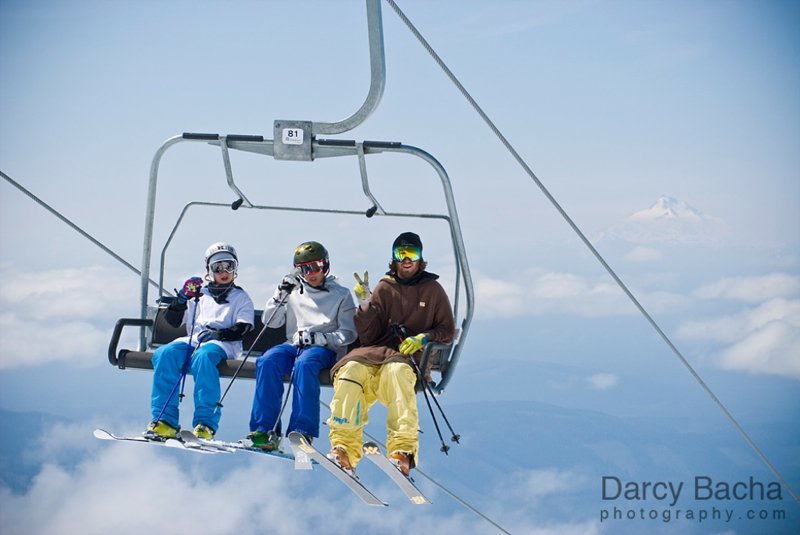 Liam and his campers, Mt. Jefferson in the background.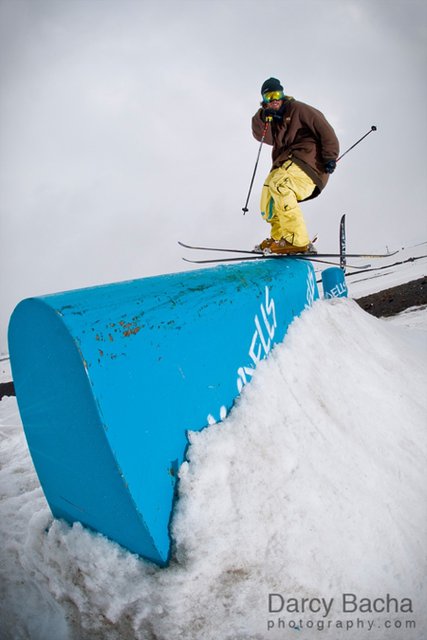 Liam shows his kids how it's done. His campers are lucky enough to witness Liam's hilarious impressions of various pros and industry folk (including Hornbeck, Brogan, and Berman) around the clock.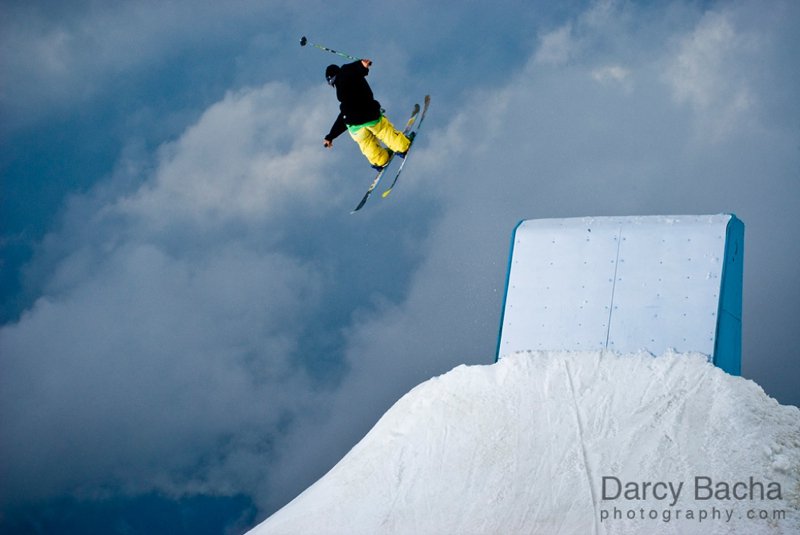 Witt Foster, now in charge of ski related matters at Windells, is one of the many characters you encounter in the daily grind as a Windells ski coach. He has a hard job, but makes it look easy. He can be seen strolling through the park cheering on campers with a sombrero, rockered pow skis, and no poles. A former fellow Liberty team rider, he also happens to be a pretty decent skier.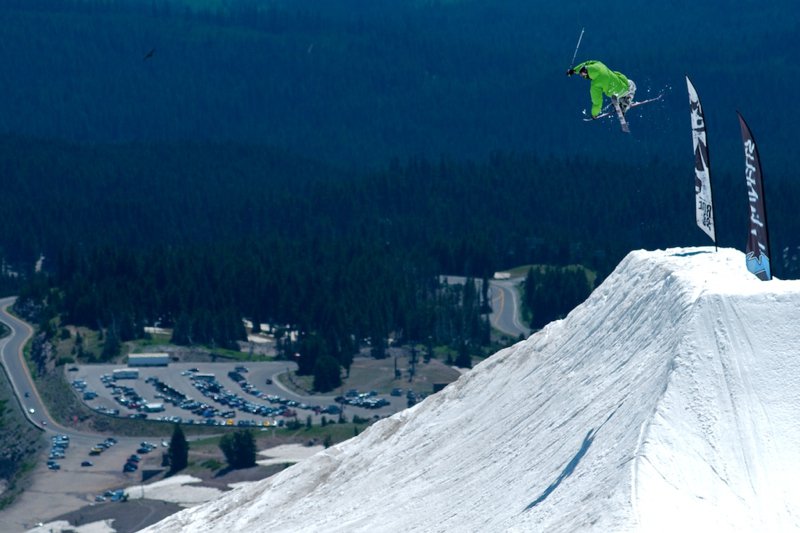 This particularly felonious character David Lesh makes an appearance from time to time as well.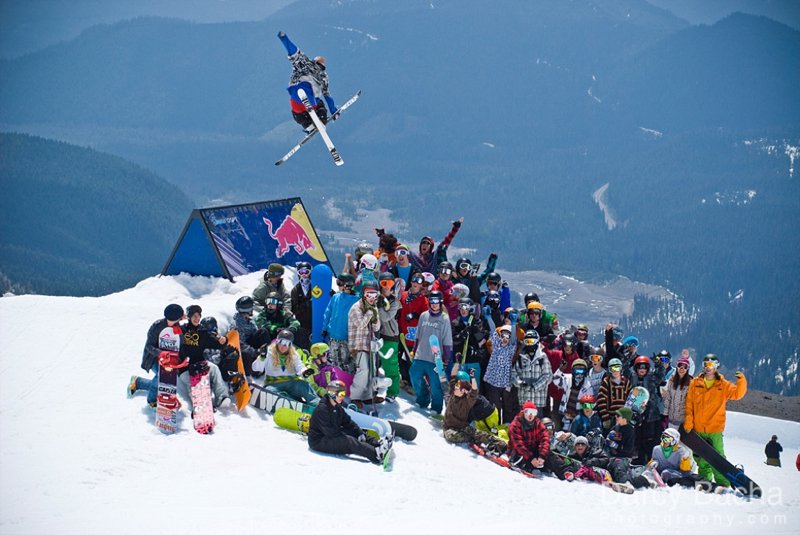 Kids gather, people jump over them.

Lots of fun features to play on.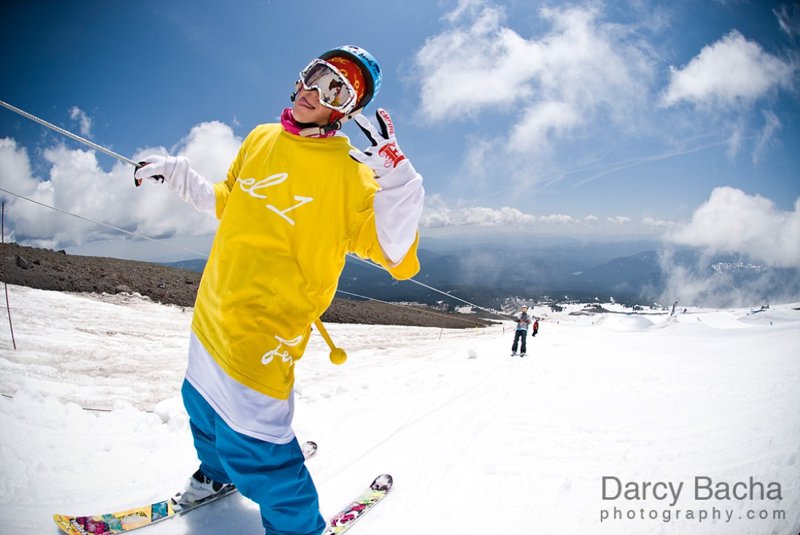 The new cable tow facilitates quick laps for lazy kids. I'm one of them.
Clouds blow through the park in the same way Sammy does, fast.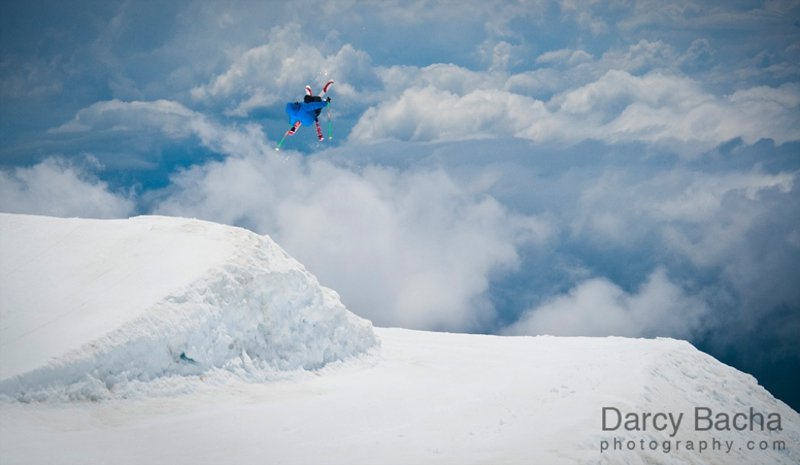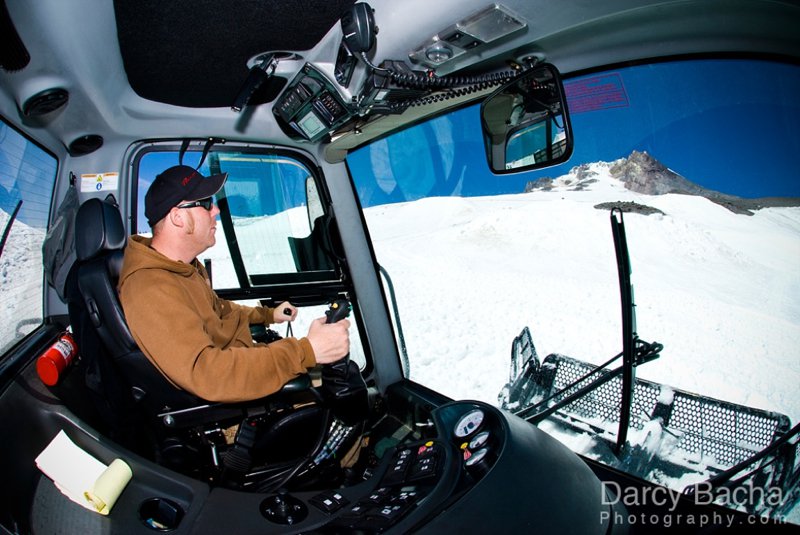 With hundreds of skiers and snowboarders constantly wearing away take-offs and landings, there is the occasional break to groom things out a bit.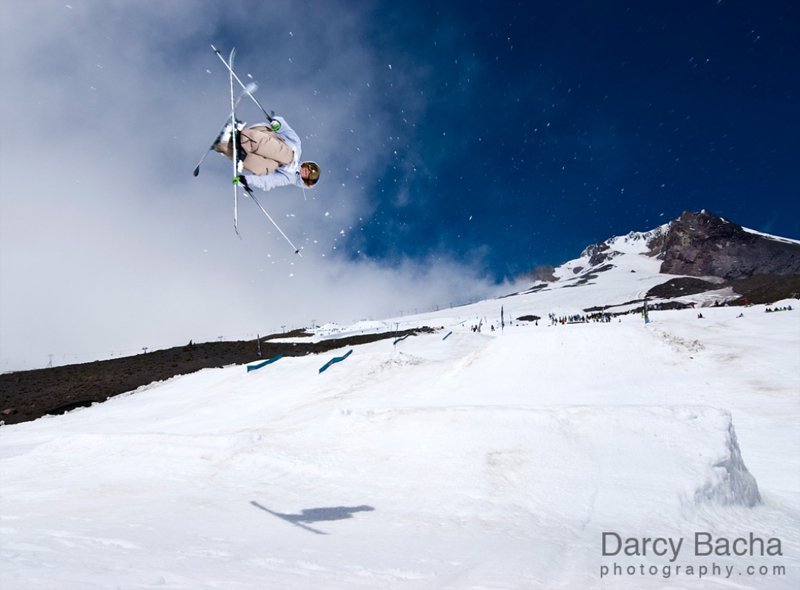 Hope you remembered the right speed after the break, because every lap counts. Ben Moxham proves my point.
After seven or eight hours of nonstop skiing in 90-degree sun, everyone heads back to the house to regroup. Although they try to clean up, it's a constant uphill battle with the staggering number of people in such a small space. Da Hood House is now home to not one, but TWO girls. I asked them how they manage, "We grew up with lots of boys."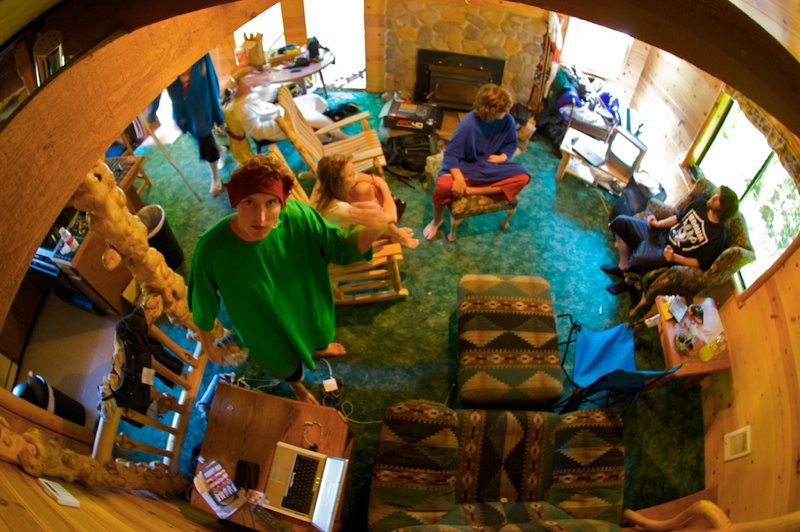 Steve Stepp kindly welcomes all sorts of ski bums into the house.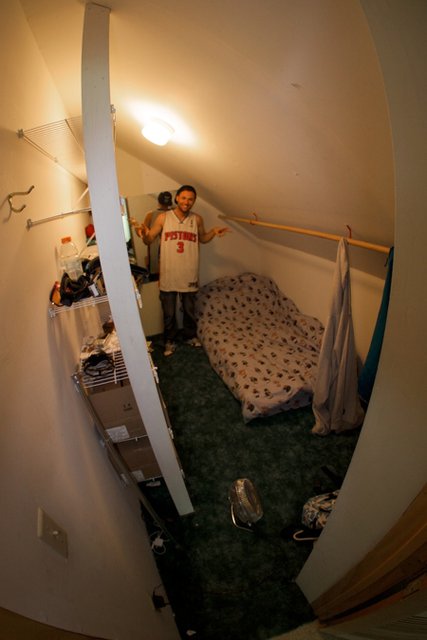 Homewrecker Hornbeck shows off his luxurious walk-in closet bedroom, shit's real baaaaad!
While one or two people shower, a few others gather to dip their sweaty, fungal feet into the hot tub out back. Then it's off to video review and dinner at Windells.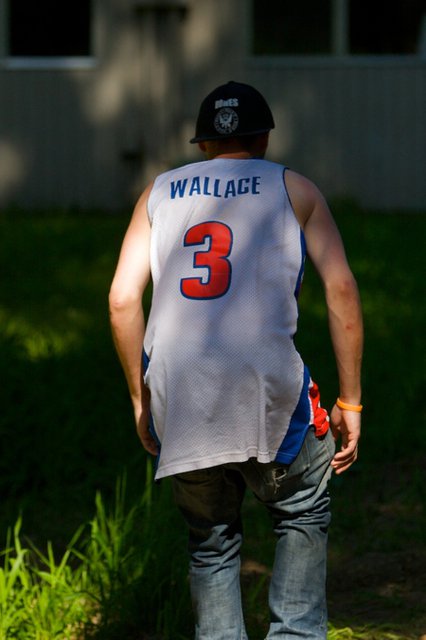 Hornbeck sneaking up to camp via a secret route.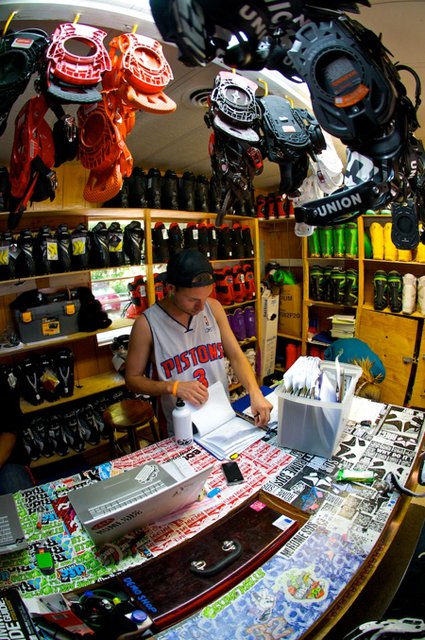 After grabbing a camera and digging for some cords, it's off to find some campers for movie review.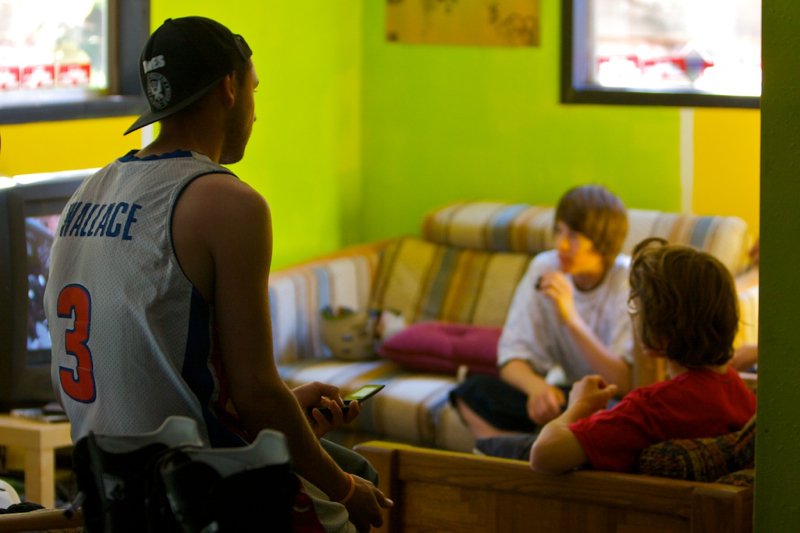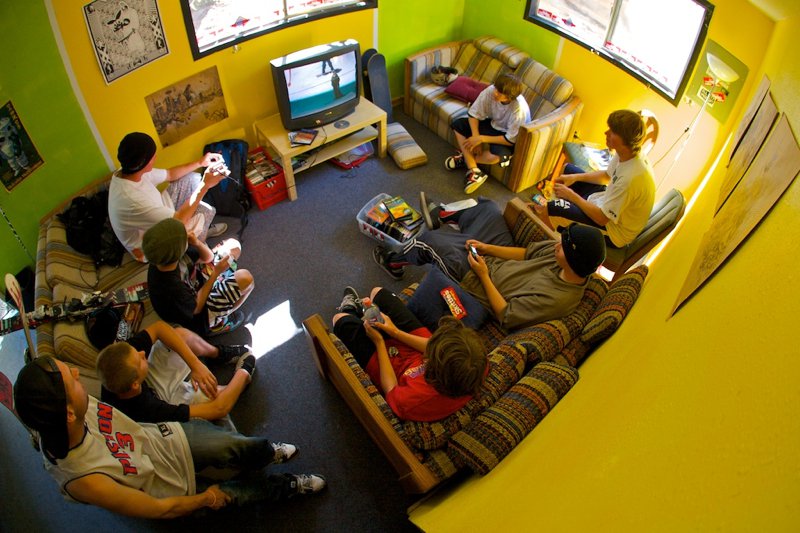 Delorme and Hornbeck team up for their group's video review.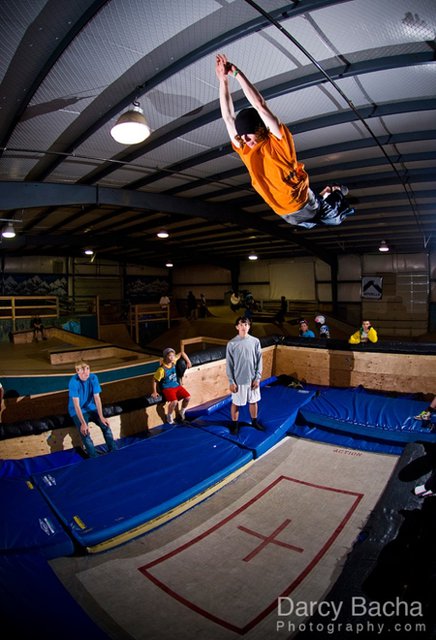 Meanwhile out in "BOB," Walker puts on a show via trampoline.
And Vanular does some skating.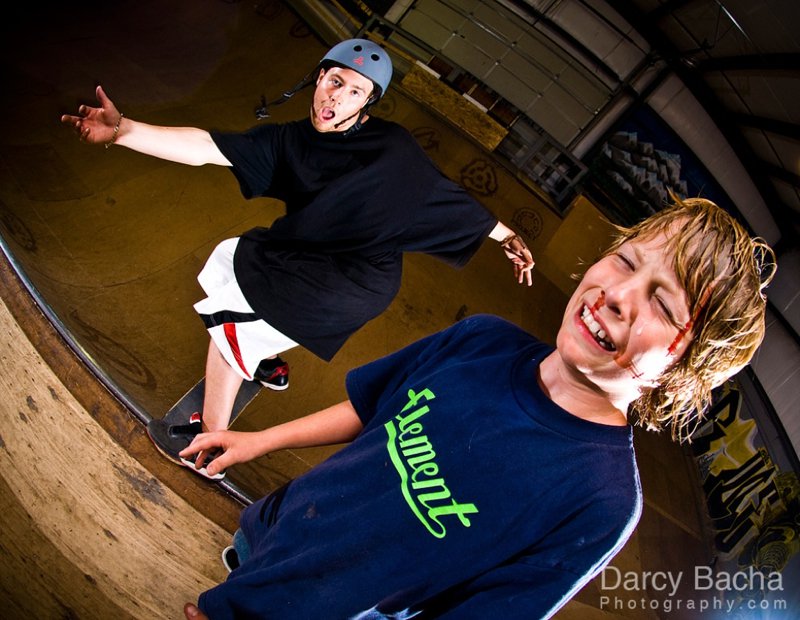 Not even a bloody kid can stop him from skating.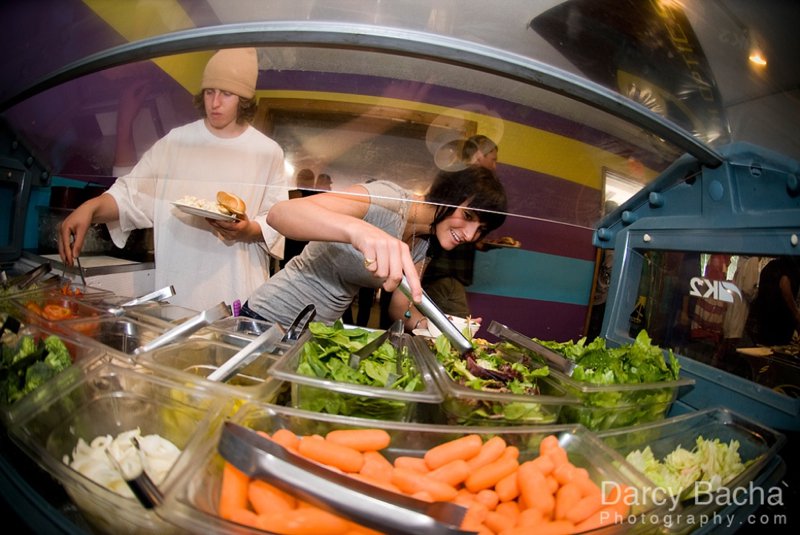 While the dinner line begins to grow behind him, Henrik digs into the salad bar. I know, eating vegetables, I'm as shocked as you.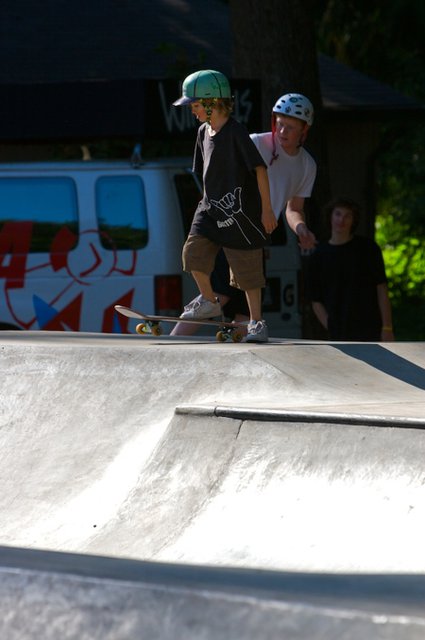 Some prefer just to wait out the dinner rush and continue skating.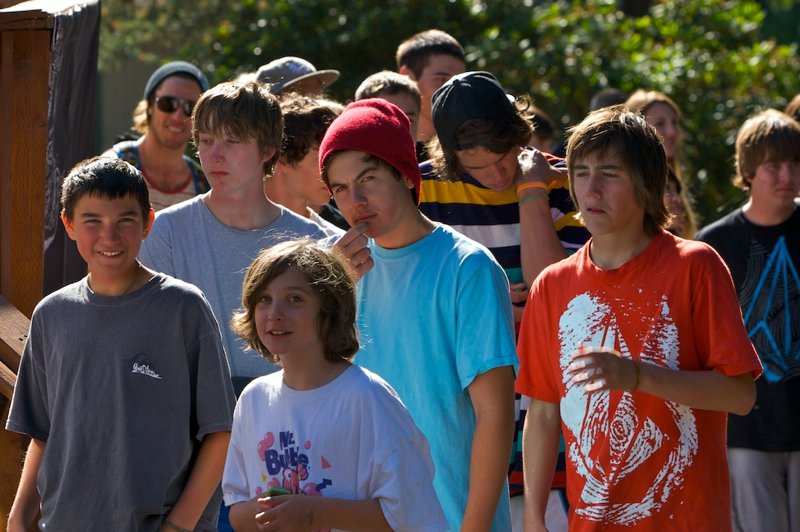 The line is about 60 feet long as this group stumbles by.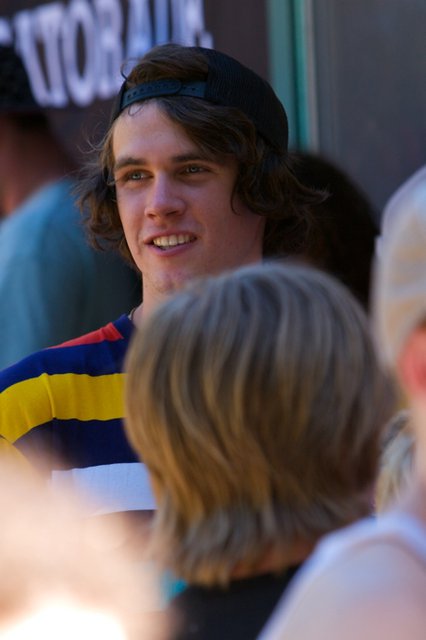 Even superstars like Bobby Brown emerge from the woodwork for a bite.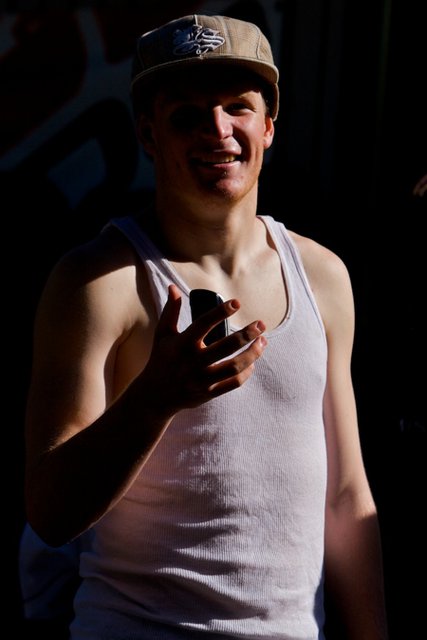 LJ performs his levitating cell phone trick. His ski tricks are much more impressive.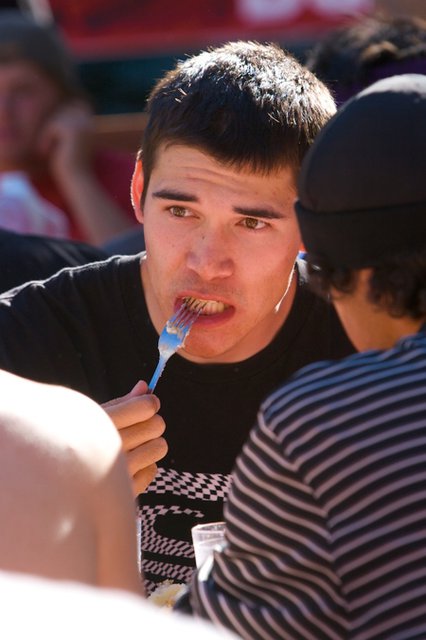 Wesson and Dadali attack their food like a handrail, from start to finish, all at once.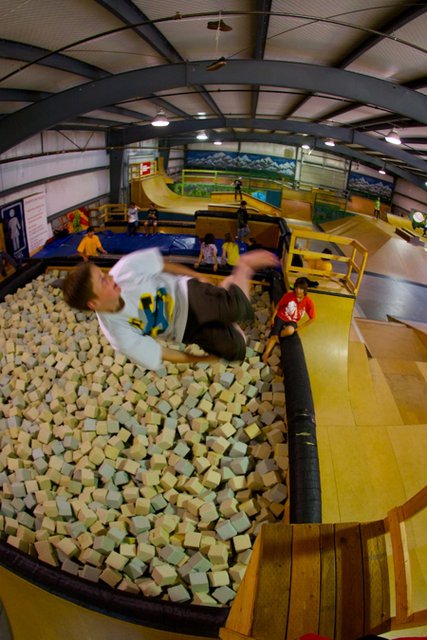 After dinner it's back to BOB for some foam pit action.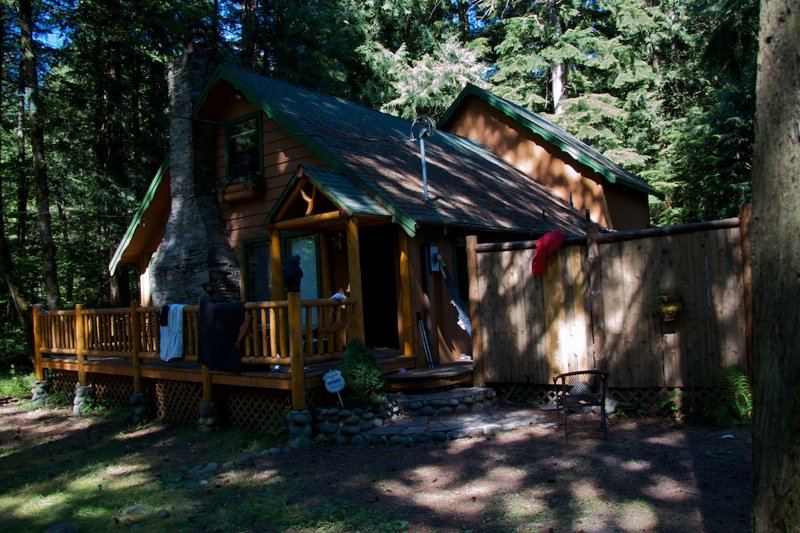 Then back to da humble little Hood House.
With tonight being the last day of camp for this session, many of Da Hood House's residents will head out into downtown Portland to participate in a "who can get the worst hangover the next day" contest.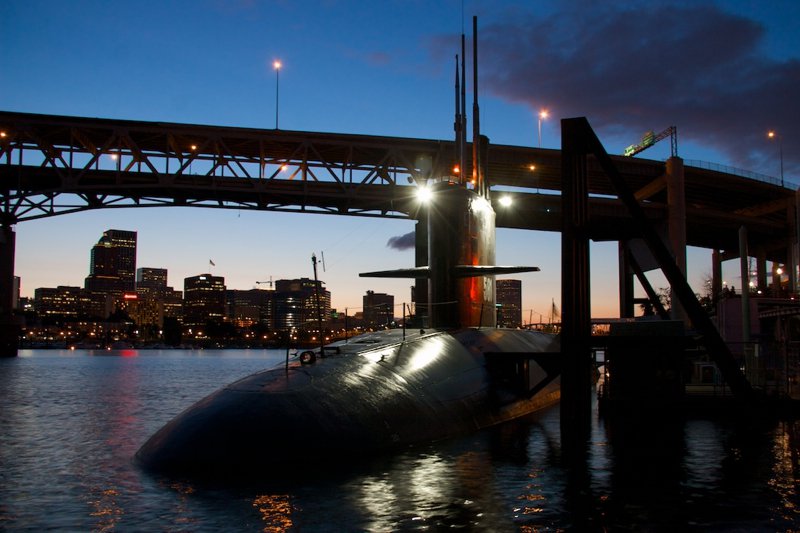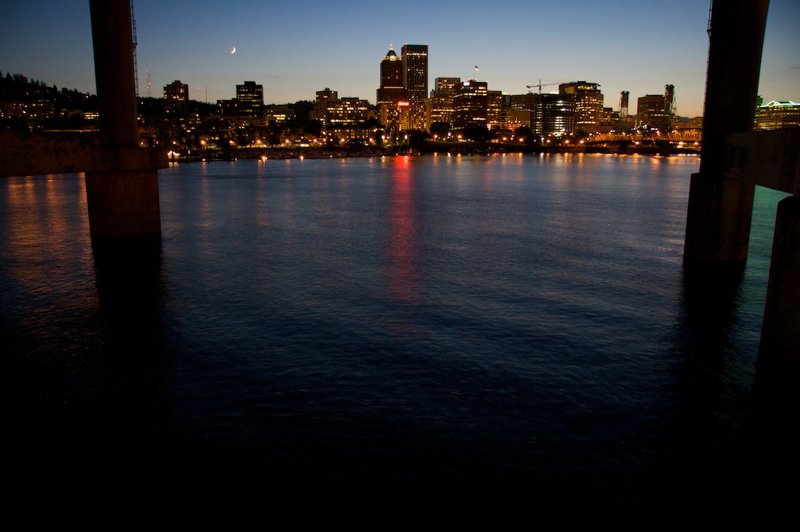 They just have to make sure to enjoy the two days of down time, because then it happens all over again.
You may be asking yourself why they (and most skiers) would choose to pack this number of people into such a small house, and the answer is simple. There is no money in the ski industry and we are all broke. So thank you for being a Newschooler, because by continuing to support this community, people in Da Hood House may someday be able to eat breakfast.
To keep daily tabs on Da Hood House, check out their website: dahoodhouse.com and to see more of my and Darcy's photos, check out: davidleshphotography.com and darcybacha.com.
Thanks for reading!