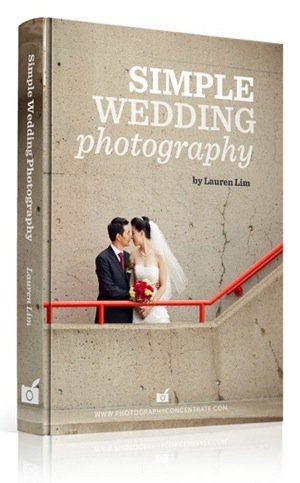 Wedding Photography is something that we get a lot of questions about here at dPS:
my friend's asked me to shoot their wedding – where do I start?
what gear do I need to get into wedding photography?
how do I find clients?
can you help me managing client relationships and expectations with weddings?
what shots do I need to get at a wedding?
The list goes on and on. Many of the questions are 'technique' related but a growing number also relate to the business of wedding photography.
So when our friends at Photography Concentrate recently released Simple Wedding Photography – a comprehensive guide to Wedding Photography – I knew it was something that would interest a lot of our readers. When I had opportunity to look over a copy of it for myself and saw it covered both technique and business – I was convinced this was a resource for our readership.
So I approached the Photography Concentrate team and asked if they'd be willing to offer you a special dPS deal.
They came back with a good one – a coupon code that gets you 40% off the regular price for the next 8 days – exclusive to dPS readers. The discount code is: DPS40SWP
Simple Wedding Photography: An eBook? and More
Simple Wedding Photography is a downloadable eBook that walks you step-by-step through the process of shooting a wedding. You?ll also learn how to start, and run, a successful wedding photography business.
Here's what you'll get:
A 201 page PDF eBook packed with really practical and actionable information and hundreds of beautiful wedding photography images, illustrations and diagrams to illustrate what you're learning
A sample Wedding Album Design
Video commentary on the Album Design
A Branding Worksheet
Post-Wedding Report Card
Wedding Day Shot List
Wedding Day Worksheet
Wedding Prep Checklist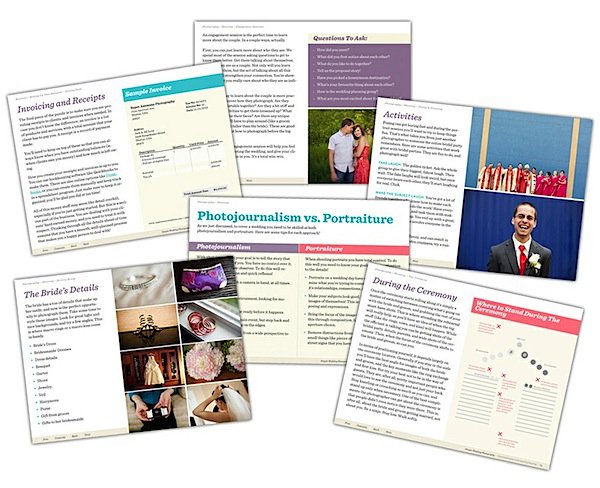 All in all this resource is ideal for anyone wanting to get into wedding photography (whether for business or just to be able to do for friends) or even those who are already doing it who feel a little overwhelmed.
Download Simple Wedding Photography for 40% Off for a Limited Time Only
Normally priced at $39.95 USD – with this exclusive offer to dPS readers you can grab your copy at just $23.97 USD. This discount will last until midnight on Friday 23 March (US Eastern time) so you'll need to act fast.
Also keep in mind that there is a 60 day money back guarantee with this eBook – ideal if you're not sure if it is for you and want to taste and see!
To Get the Discount you must use this Discount Code when checking out. The code is: DPS40SWP
Get more information on Simple Wedding Photography and order your copy here.
Post originally from: Digital Photography Tips.
Check out our more Photography Tips at Photography Tips for Beginners, Portrait Photography Tips and Wedding Photography Tips.
DEAL OF THE WEEK: 40% Off 'Simple Wedding Photography'