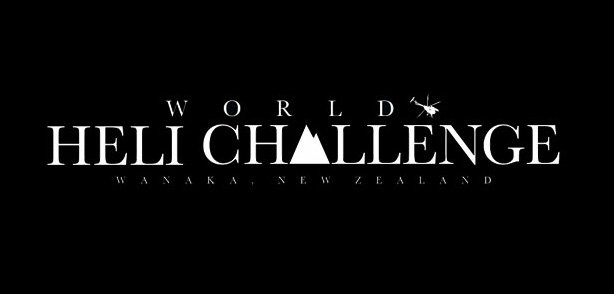 Carlton Dry Signs Multi Year Sponsorship Deal
Lake Wanaka, New Zealand (14 May 2012) – The ultimate adventure lifestyle event in snow sports, the World Heli Challenge, returns to Wanaka, New Zealand from August 1st to 16th, 2012.
"The World Heli Challenge is much more than just another snow sports competition," says event founder Tony Harrington (Harro). "We pioneered the adventure lifestyle concept that is just now being embraced by international events such as the X Games. The World Heli Challenge brings people, art, creativity, lifestyle and cultural experiences to New Zealand's Lake Wanaka and the towering peaks that surround it."
World Heli Challenge is pleased to announce a new major sponsor and welcome Carlton Dry into an exciting multi year partnership with the event.
"Carlton Dry is pumped to be part of the most aspirational alpine event in the world", said Andrew Meldrum, General Marketing Manager of Carlton Brands.
"The World Heli Challenge provides us with world class content to share with our consumers whilst significantly strengthening our extensive winter programme. We are looking forward to being part of this incredible event."
Marker/Voelkl, International and Volkl NZ, are founding partners of the event and continue to provide valued support as major sponsors in 2012.
"It is a perfect event for our athletes," said Jean-Claude Pedrolini (Schinka), Voelkl Freeski Manager. "It is not only about skiing at the top level and competing, it also encompasses the values and passion our athletes bring to their chosen sport."
"The grass-roots genesis of the World Heli Challenge and the media coverage it now delivers globally makes it one of the most interesting events on the planet; it has passion, action, adventure and creativity all in one package. We see events like these as the way of the future.
"Each year, since the revival of the event in 2009, we have been able give athletes and spectators more," said Harro. "Last year we added the photographers and cinematographers shootout, a Showcase Awards night, a Young Guns competition and a revolutionary online judging format. This year we plan to webcast the Showcase Awards live so we can reach audiences anywhere in the world and, with the addition of Young Gun Ambassadors in both ski and snowboard, we will further boost our Young Guns' engagement in the event."
The athlete list will, as always, read like a who's who for skiing and snowboarding.
"Word of mouth amongst the international athlete community has been incredible," says Harro. "Many of the world's iconic and current champions have already expressed interest in taking part in this year's event and we can't wait to create something unforgettable for them down in the Southern Alps of New Zealand."
"It's been a long and sometimes hard road getting the event back on its feet but to see it now – it's all been worth it," said Harro. "Everything is falling into place and we are looking forward to our most successful event ever."
There is currently an open call for athletes interested in participating. Those interested should contact Tony Harrington at harro@worldhelichalleng.com.
This is the first of many announcements as the World Heli Challenge builds out to a full international festival. There will be many more announcements in the lead up to the event.
Related posts:world heli challenge NZ 2009 day 1 Day 1 at the world heli challenge 2009 was freeride...
world heli challenge NZ 2009 day 2 Day 2 of the world heli challenge 2009 in NZ...
World Heli Challenge Highlights This is it, a reflection on some of the things...