Words by Mathieu Richard
Photos by Dan Brown (http://www.kapitolphotography.com)
On Saturday, July 25th, skiers from all over the great province that is home of poutine and Celine Dion headed down to the town of Lac Beauport, Québec for what would be the biggest ski event of the summer. Of course I am speaking about the second annual 'Le Freeski Jam' hosted by D-structure. For you non-French speakers out there 'Le' is French for 'The.' Pull one of those out in a conversation and earn 10 points!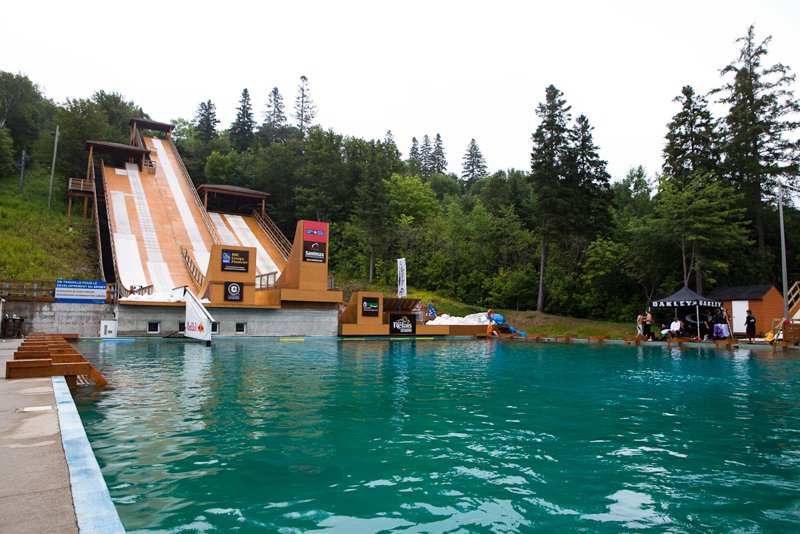 Mini shreds, park rats and hot doggers started showing up early to the Centre Acrobatx Yves Laroche where the competition was taking place. Although the grey and rainy weather surely brought many frowns, these were quickly turned upside down.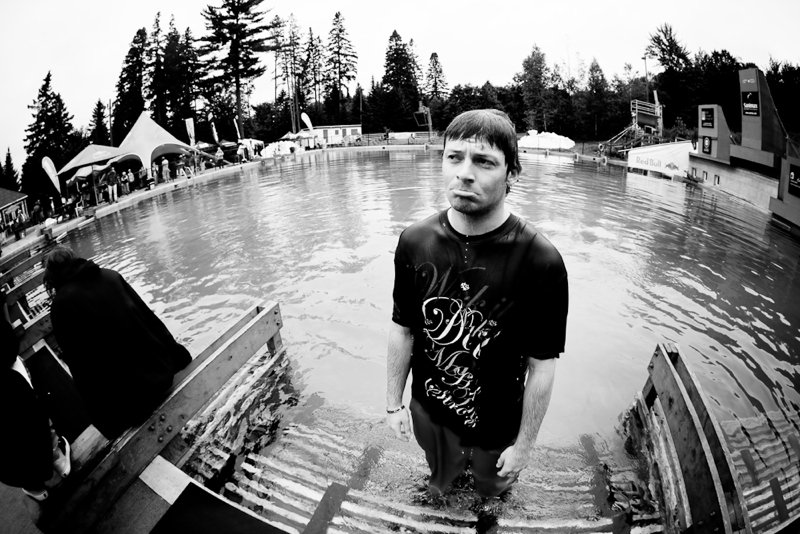 Laurent Favre
They were turned into smiles not only by all sorts of trickery but also by the great ambiance the event had to offer. Maybe the fact that our women are gorgeous and our beer is strong also helped to brighten up this gray Saturday morning and bring a smile to everyone on site.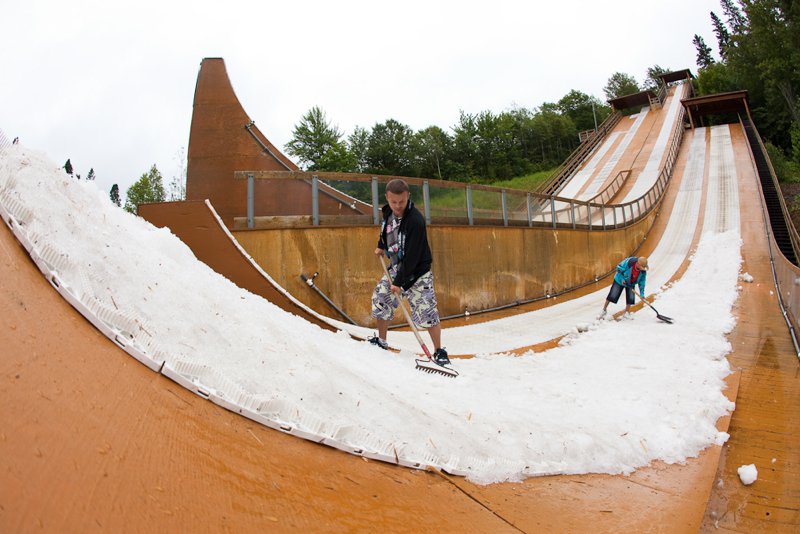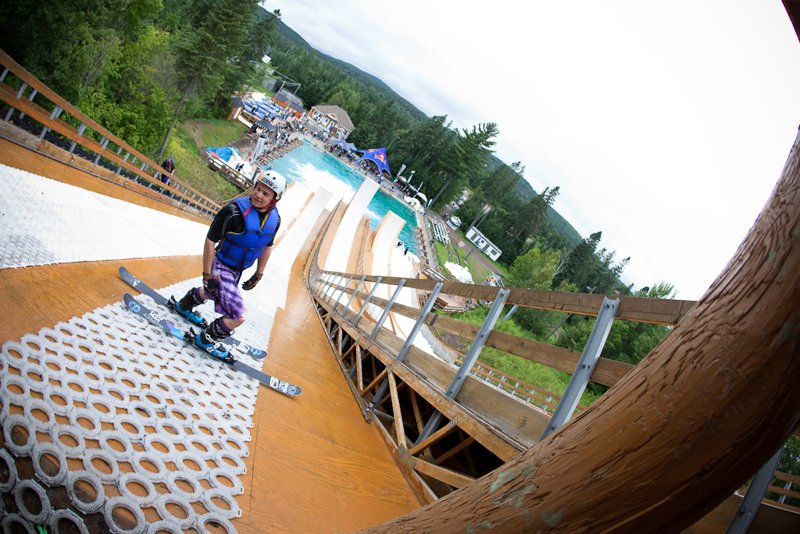 Alexis Godbout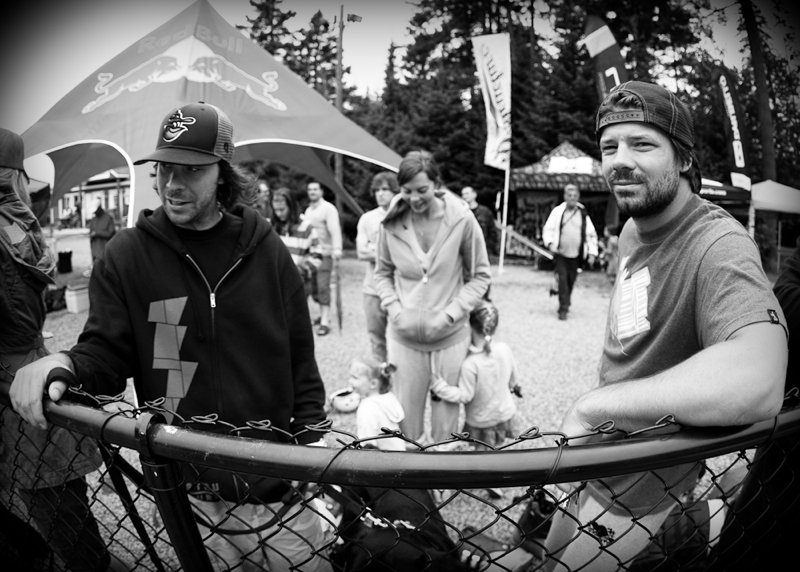 2/3 of the 3 Phils. Belanger and Larose.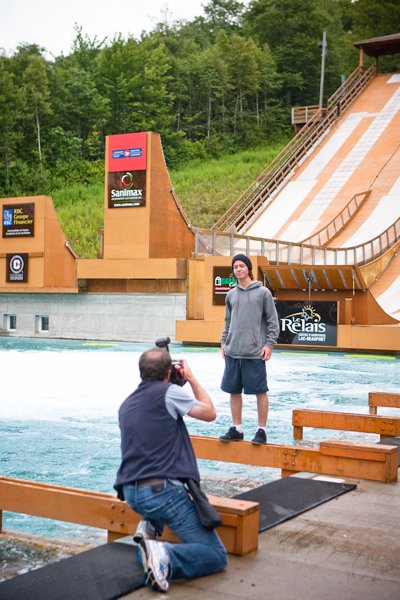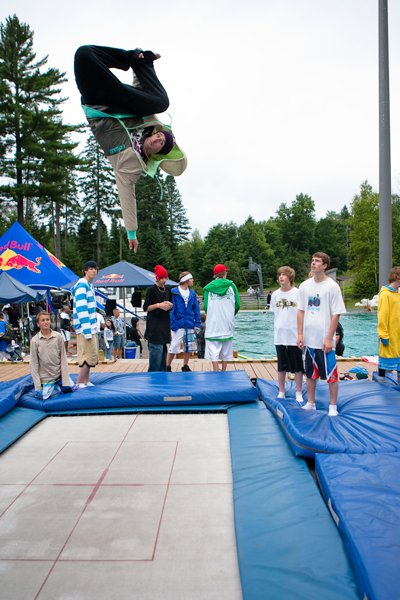 Sean Pettit & Chris Turpin
Lets not forget to mention the pros who were present at the event to give spectators a show and to meet some of the younglings they will be calling grasshopper or Padawan during the next few weeks at camp. Some of the world's finest were present including Corey Vanular, Charles Gagnier, Alexis Godbout, Sean Pettit, Henrik Harlaut, JF Houle, Laurent Favre and more …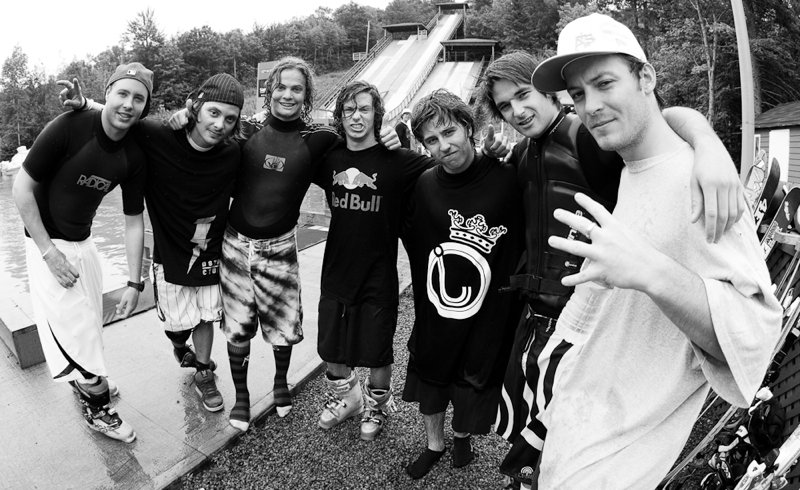 the event started at around 11:15am with the big air qualifications for pro and am. Around two hours, countless doubles and 150 plus jumps later, four finalists were chosen in am and eight moved on in pro. Finalists competed in head to head format for over $4000 in cash and prizes.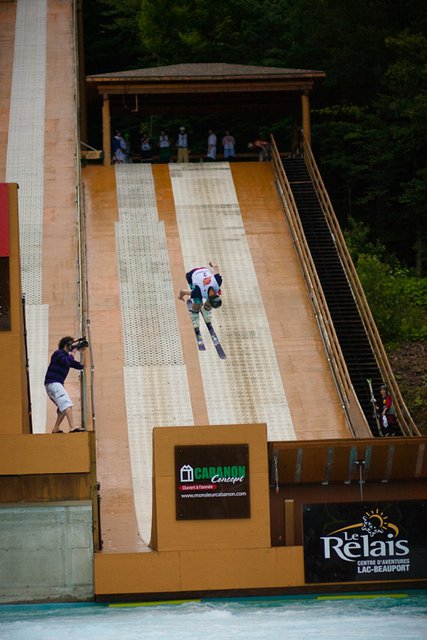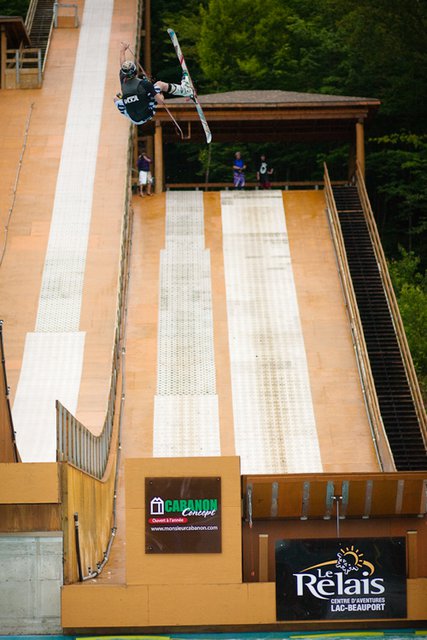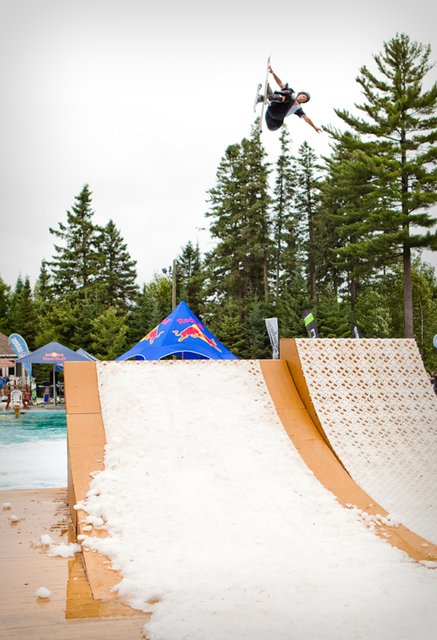 In the end, in the amateur division it was Felix Tremblay-Gagnon who came out on top followed very closely by Dominic Robert in second and Jerôme Vallée in third.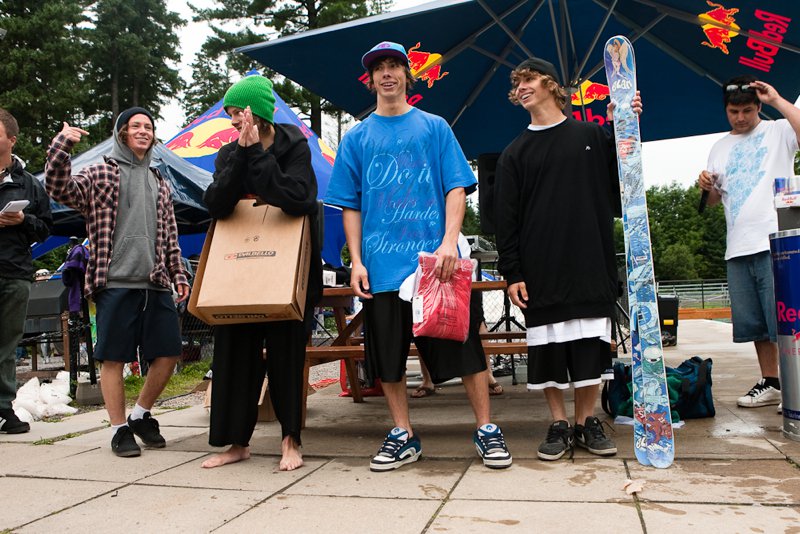 Amateur division podium. Felix Tremblay-Gagnon (1st), Dominic Robert (2rd), Jerôme Vallée (3rd)
The pro competition was so close to call that the judges needed one extra run from the top two skiers. Whoever threw down the best trick would take home de moneys! Simon Lemieux was up first and he didn't disappoint with a huge double rodeo 1440, grabbed like a pro! It was then Seb Eaves turn to retaliate and he brought his best with a perfect double cork 1260. After more deliberating and nail biting by the judges a winner was chosen. Simon Lemieux snatched 1st and $500 for a second year in a row, retaining his title as the only person to have ever claimed first place since the event began. Second and third place went to Seb Eaves with $350 and Yan Bussière with $250, respectively.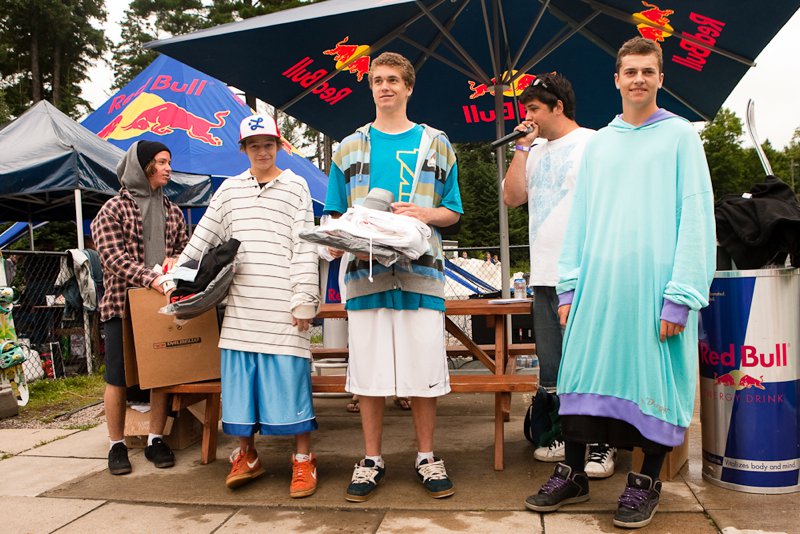 Pro division podium. Simon Lemieux (1st), Seb Eaves (2rd), Yan Bussière (3rd)
In between and during every event the live DJ, trampolines, good food and free Red Bull kept the vibe up and the people happy. It was impossible to not have fun during every moment of the day.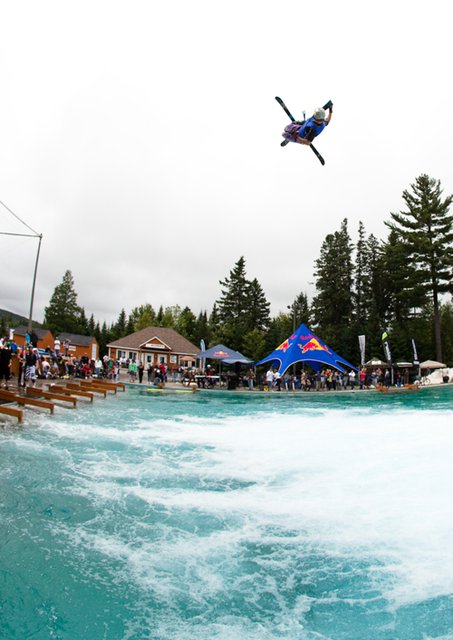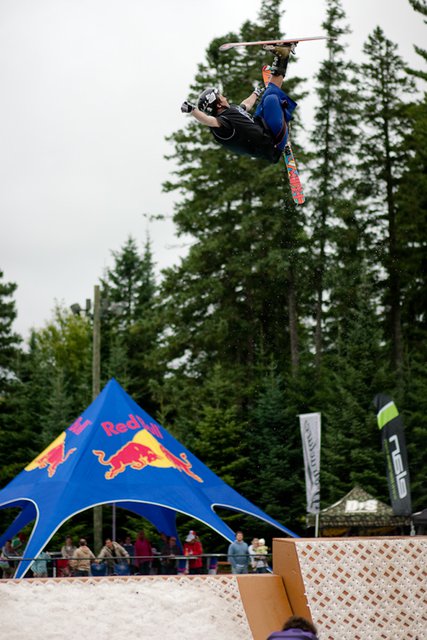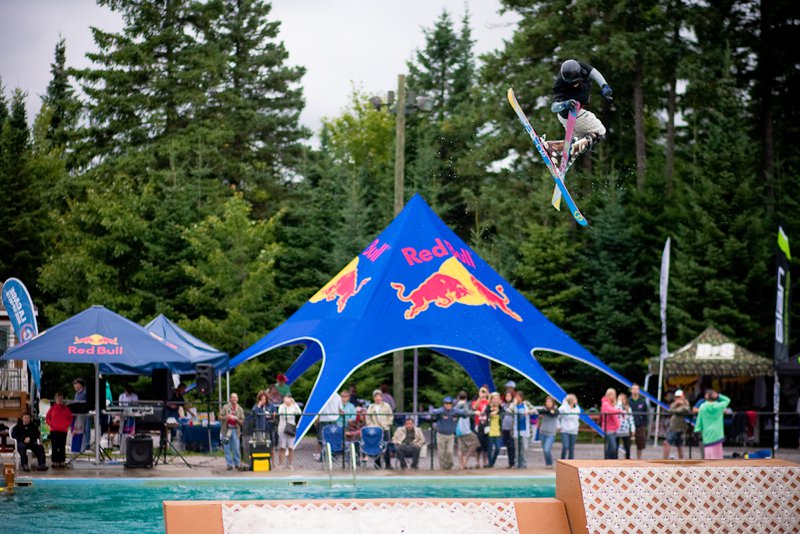 After the pro finals and watching the kids' idols wow the crowd, it was time for the Red Bull rail jam on the flat-down rail. Skiers started taming the beast early with some switch-up variations and disasters. The game started to change when one of the competitors attempted a flat 450 in. He didn't succeed but he managed to tap the jump on the left with his boots and almost ripped off a cameraman's legs before plummeting into the water followed by his skis. As we would say in French "ayoye usti."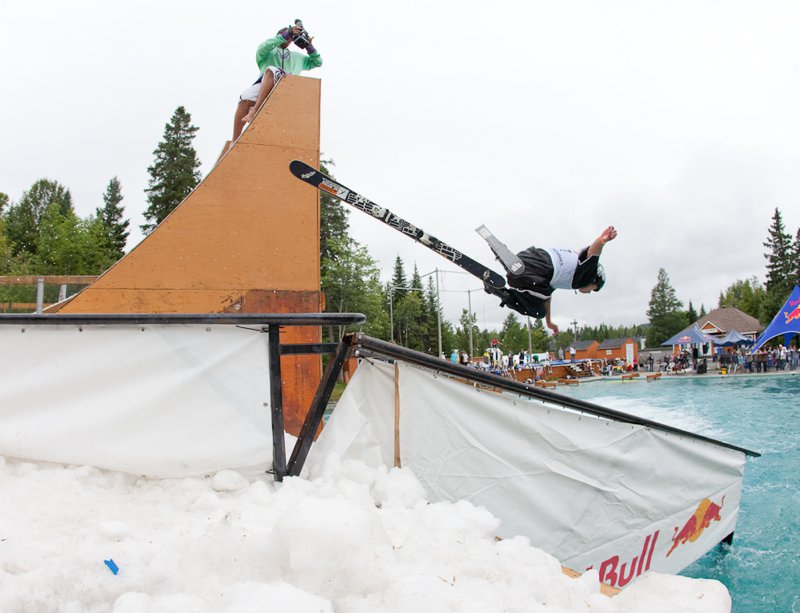 You would think that a bail as hardcore as this one would stop him…but it didn't. Instead he gave others the idea to tap off of the jump on the way to the down rail.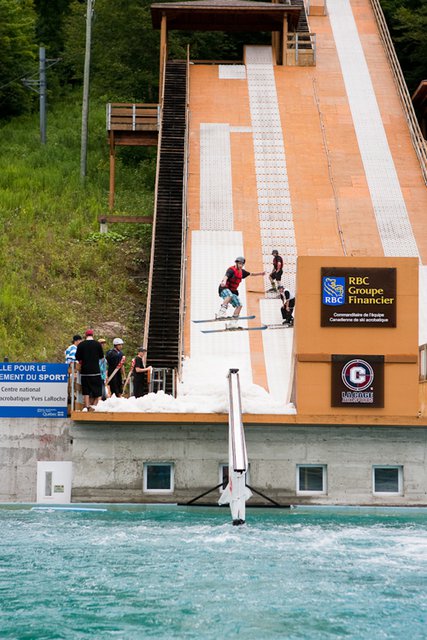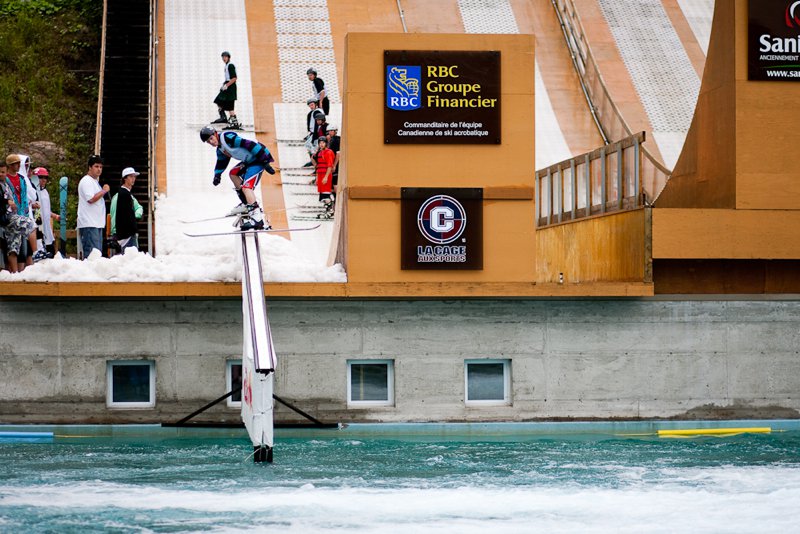 The crowd was really treated by Alex Bellemare who was awarded first place for his consistency, style and huge tricks. A well-deserved position for the man who pulled out pro level tricks like disaster 450 in switch-up pretzel 270 out. Yan Bussière, who if I am not mistaken is the one who started the shenanigans by basically jumping into a wall, took second place, while third place went to Jérémy Bellemare.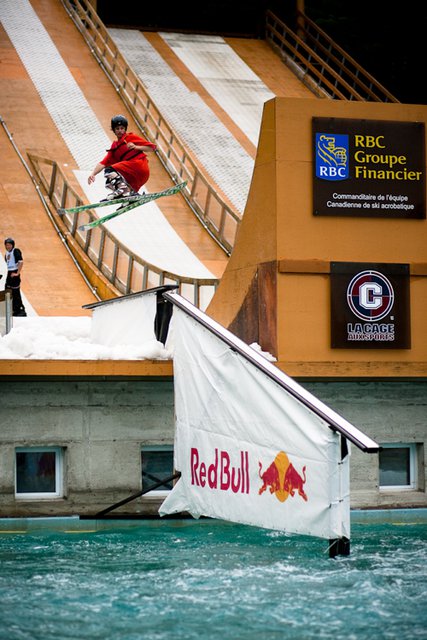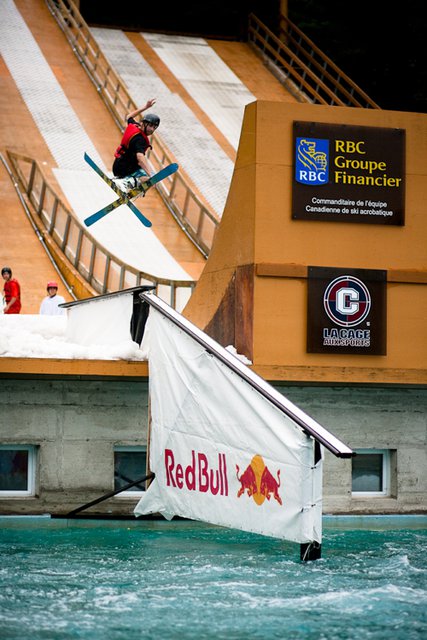 Now in case you didn't know, live under a rock, or have severe memory loss, The D-splash summer camp is coming soon. You have the chance to ride this set up and stay with the world's best pros for a price much cheaper than most other camps. There are still spots left during session 1 (July 27th – August 1st) and 3 (August 10th – 15th). Think about it, this could be your chance to not only try that one trick you want to land without getting hurt, but you get to do it with the pros teaching you how. Also, who wouldn't want to teach Henrik Harlaut some French swear words during session one...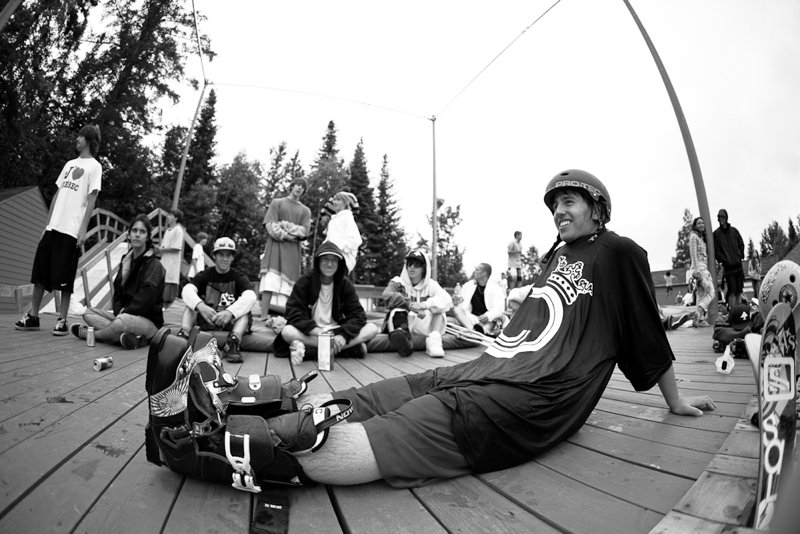 ... or hang out with Kaya Turski during session three? Well this is your chance to not only do that but also ski and do activities like hit up the skate park with Corey Vanular during week one and tramp it up with former X Games gold medalist Charles Gagnier during sessions one and three...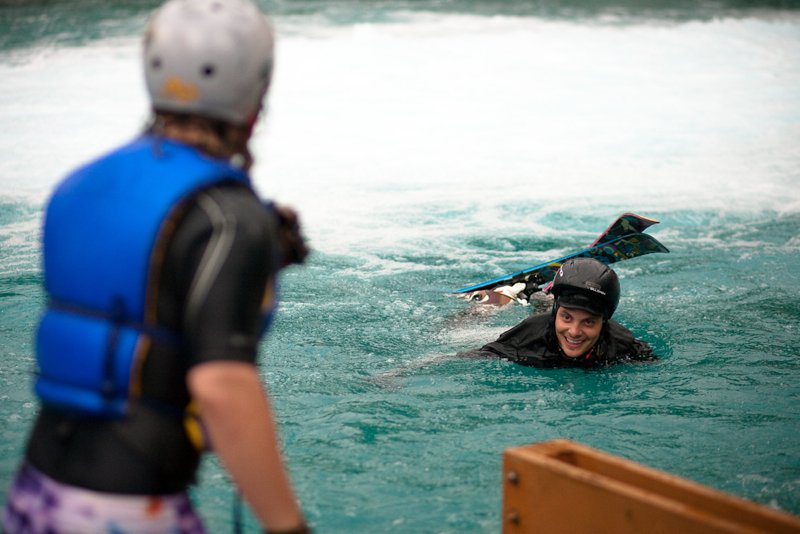 Lets not forget about having a chat with Iannick B, one of freestyle skiing's pioneers straight out of Québec or learning the best of the best from head coaches JF Houle and Chris Turpin...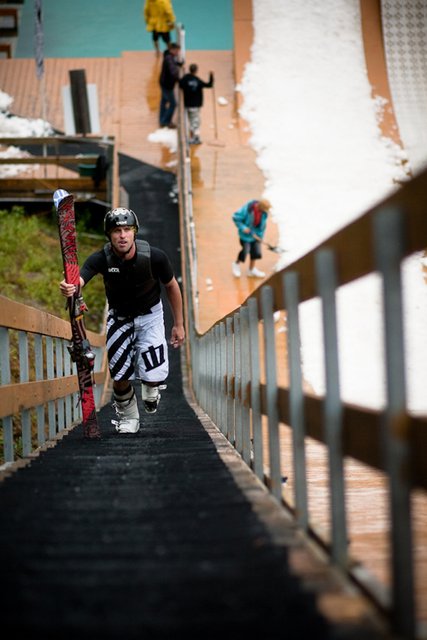 Do yourself a favor and click HERE for all the details! Everyone who has been to summer camp will tell you it's one of the best experiences of their life. Oh and don't make my mistake and forget to bring a change of clothes… Québec City to Montréal is a long drive in wet pants. You would be a fool to miss out on this!