Hello all newschoolers riders,
Hope all of you had a great summer and are ready for another crazy
winter. I want a take a minutes of your time and let you know where we
are at with D-Structure. After operating in Montreal for almost 10
years, we had to close down the shop this summer due to slowing down of
the business and bad timing for renovation and expansion. I decided to
keep the Quebec City store and at the same time take full control of
D-Structure with my Quebec store manager Philippe Lavallée. We changed
location in Quebec and move to the 2480 chemin st-foy about 2 minutes
from the old location. By doing all that I have become a full time
employee at my shop and do everyday what I love to do... talk about
skiing!!!
There will be a lot of changes coming soon with a new website, new line
of clothing and all the product you need for skiing and rollerblade.
For the people in the US there is also a D-Structure for you in San
Fransico. The shop there is more orientated towards art, but you can
get all the same freeskiing and roller gear. Plus learn about a new
culture and get some unique D-structure artist series t-shirts.
Visit http://www.d-structure.com for more info and to check out our latest gear.
For all the east coast riders: the D-jam will be back and some more events to be announced soon.
Thanks to all of our customers in Montreal and keep helping to support the cause at
FOR
ALL OF THE MONTREAL CUSTOMER I WILL GIVE THEM 15 % OFF IF YOU DRIVE
FORM MTL TO QUEBEC AND FREE SHIPPING FOR EVERYONE IN CANADA.
big thanks also to all of my team for their support and help .
Iannick B, Jp Auclair, Charles Gagnier, J-F houle , J-D Zicat , Phil
Warren , Doum Légarer , Guillaume St-cyr , Phil Larose , Phil Dion,Thom
Rinfret, Paul Bergeron , Kim Lamarre, Kaya Tuskey , Nic Bertrant ,
Sloane lamarre.
I post some picture of the new shop and some party we did this summer.
Thanks and have a great winter
Philiippe Bélanger
D-STRUCTURE
2480 chemin st-foy
quebec , g1v 1t6
1-418-681-3255
Bonjour à tous, riders newschoolers !
J'espère que vous avez passé un bel été et que vous êtes prêt pour
une autre saison de fou ! je voulais prendre quelques minutes de votre
temps pour vous informer sur ce qui se brasse chez D-structure. Après
avoir opéré la shop de Montréal pendant prêt de 10 ans, nous n'avons
pas eu le choix de fermer cet été, dû à une baisse de la clientèle
sportive au centre ville et un mauvais « timing » de toute sorte. J'ai
donc décidé de garder la shop de Québec ouverte et du même coup prendre
le plein contrôle de D-Structure avec mon ancien gérant de la shop de
Québec Philippe Lavallée. De plus, nous avons déménagé nos locaux
pendant l'été au 2480 chemin Ste-Foy. Avec tout ces changements, je
suis devenu un employé à temps plein pour la boutique afin de vous
conseiller et parler de freeski !
Il va y avoir beaucoup de changements chez D-Structure cette année.
Premièrement, un tout nouveau site web ! Une nouvelle ligne de
vêtements et plusieurs nouveaux produits de ski et de patin. Pour les
personnes des States il y a toujours la boutique de San Francisco qui
est en opération ! La Boutique de SF est orientée beaucoup plus sur les
arts , mais il y aura toujours une très grande place pour le blade et
le freeski ! Pour en savoir plus sur la nouvelle culture et la ligne
artiste de t-shirts D-Structure visitez notre site Internet
d-structure.com.
Et pour tout les riders de l'Est nous revenons cette année avec la
tournée D-Jam dans plusieurs montagnes du Québec. Et d'autres
événements suivront. Bonne saison de ski !
Merci beaucoup à tout notre clientèle de Montréal qui nous a supporté durant ces années. Vous pouvez encore le faire au
POUR
TOUTE NOTRE CLIENTÈLE DE MONTREAL D-STRUCTURE VOUS OFFRES 15 % DE
RABAIS SI VOUS CONDUISEZ DE MTL A QUEBEC POUR VENIR ACHETER CHEZ NOUS.
SI NON NOUS OFFRONS LE SHIPPING GRATUIT PARTOUT AU CANADA.
Un gros merci à tout le team pour le support et l'aide que vous apportez !
Iannick B , JP Auclair, Charles Gagnier, JF Houle, JD Zicat, Phil
Warren, Doum Légarer, Guyaume St-Cyr, Phil Larose, Phil Dion,Thom
rinfret, Paul Bergeron, Kim Lamarre, Kaya Turskey, Nic bertrand et
Sloane Lamarre.
J'ai affiché quelques photos de la nouvelle shop et des party que nous avons fait cette été !
PHILIPPE BELANGER
D-STRUCTURE
2480 chemin st-foy
quebec , g1v 1t6
1-418-681-3255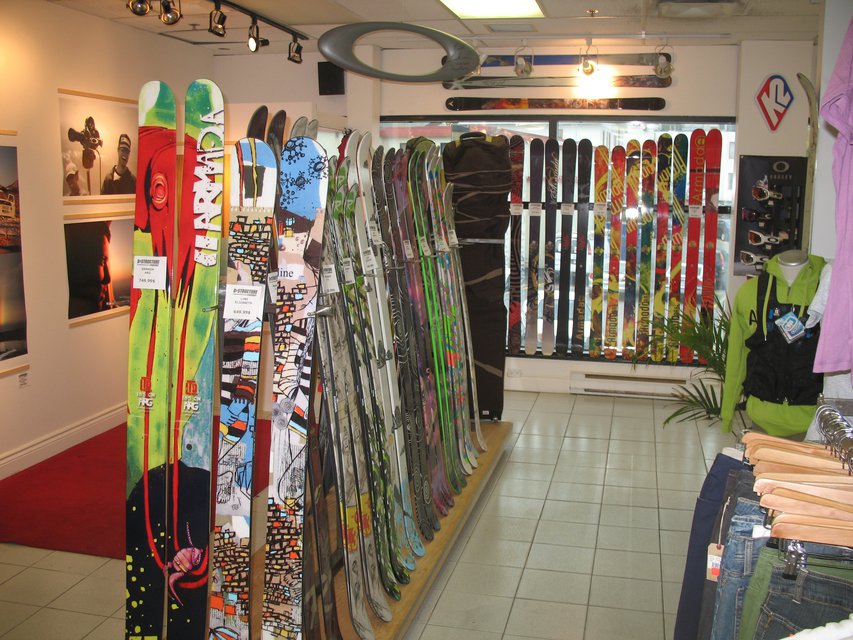 THE NEW SHOP
JF-CHARLES
PARTY ,CREW/ GIRL/ JP
ME / TANNER / LAROSE FAMILY ( MIA/JULIA) DION FAMILY ( RENO/ ROMAIN)
THANK ALL OF YOU !!!!