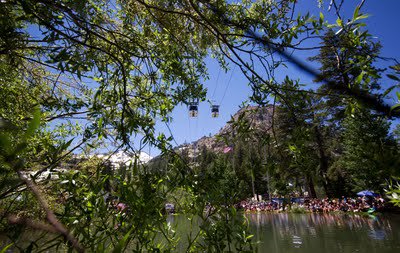 While I've already posted the video for the Cushing Crossing below, I thought I would share some photos as well. Being a participant, I definitely didn't shoot these. So thanks to Danny and Dave for the shots!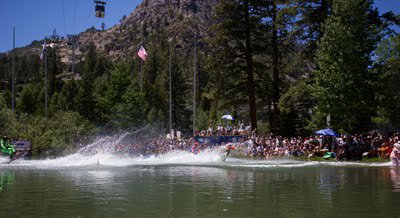 Above is the junk-show that ensued when the Mario Party dropped in all together. All six of us cruised in at maximum speeds determined to make it to the other side, however that obviously didn't happen.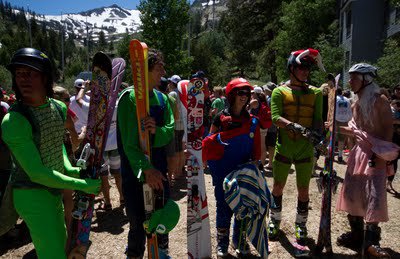 The aftermath of our Mario Party turned pool party. It was a refreshing dip on that hot summer day!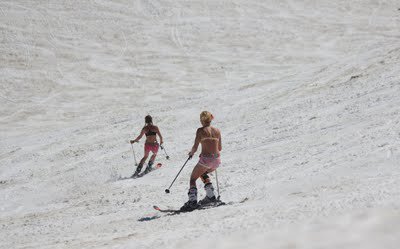 While I didn't ski on the 3rd of July, I did hike up and got a kick out of all the bathing suits and short shorts. It was pretty much a huge party.
I've heard that there were 10,000 people in the village that day and I'm stoked that Squaw put on a great show with skiing and the Cushing Crossing.
To finalize this post I had to add this shot of Conor and Nick looking sharp as always. Sweet get up Nick! Haha!!!!