Words, photos and video by David Peacock & Mike Hopkins
Mike Hopkins is a professional mountain biker and skier from Rossland, British Columbia. Those words have probably been typed in that very order hundreds of times, but it's the simplest way of describing a career path that few have ever tried to tackle. Mike has spent the past few seasons increasing his focus on mountain biking, which has resulted in a concurrent decrease in time spent on sticks, but this year he's been focused, on point and skiing well.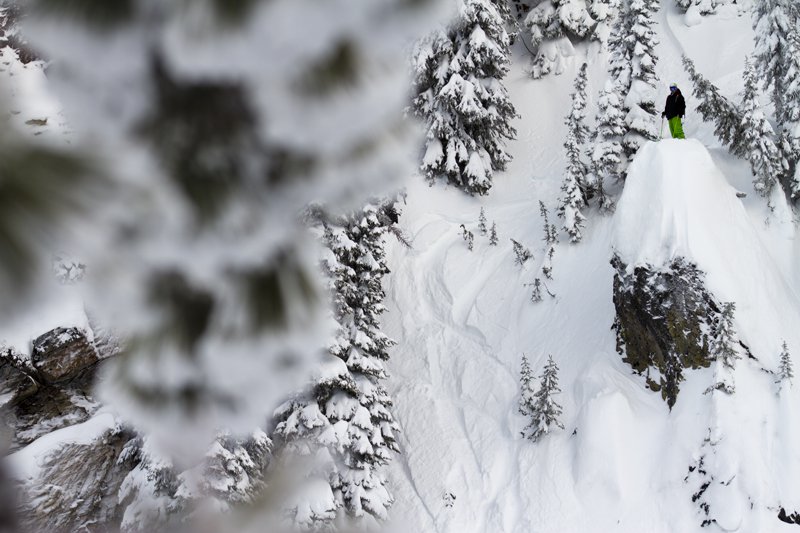 Hopkins waits for the a-okay.
Not too long ago we were able to do three days of shooting at Revelstoke Mountain Resort with our good friends Brodie Evans and Colston VB. Having all grown up around each other in Rossland, there was no shortage of fun to be had, and I hope the short edit we made translates that to the viewer, because we're just here to share our good times on skis. – David Peacock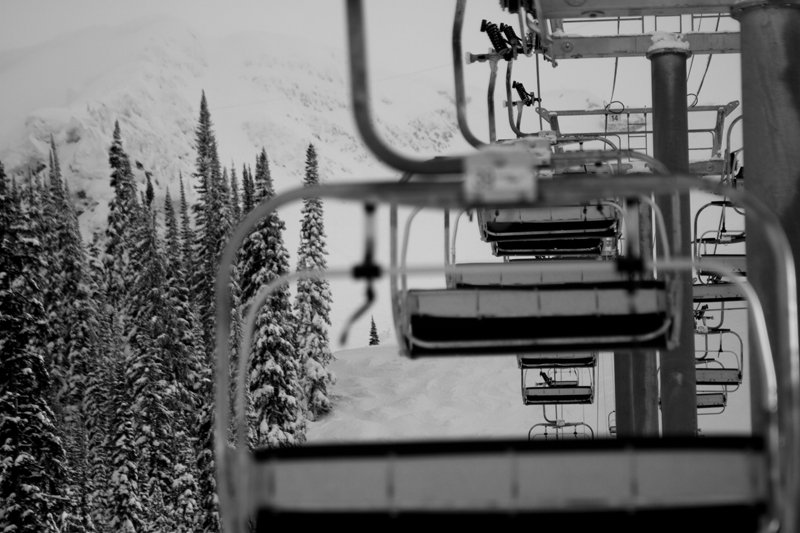 Hill to ourselves…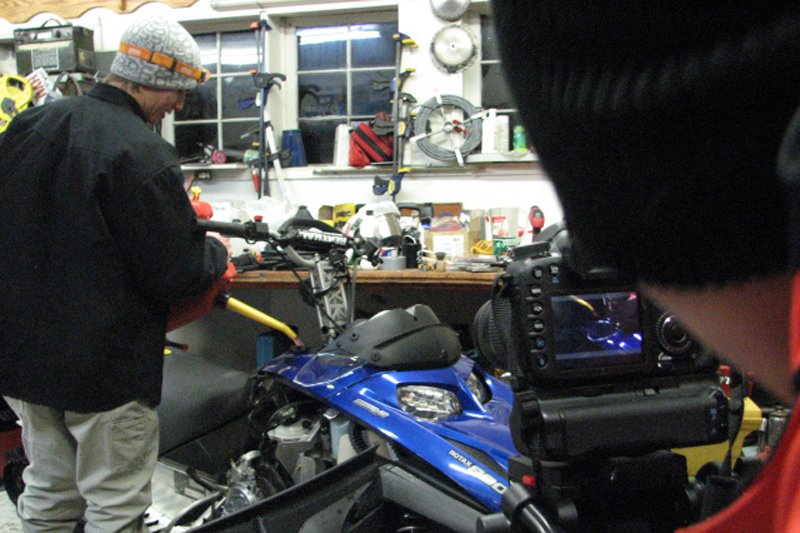 Brodie Evans gases up for the sled mission that never happened. Photo: Mike Hopkins
I just finished unpacking my bags after spending a week in the little haven of Revelstoke. Well actually, we didn't exactly stay in town, instead we chose the extremely sleepy hollow of Sicamous to weather our evenings, but it was all in the name of good company, as we shacked up with our buddy Brodie who is from Rossland and happens to be one beauty of character. On this trip David Peacock and myself set out to document the elements that draw sledheads and sliding folk from miles and hours away to this comfort cove of climate. One had to ask the question…Why is everyone "Reveling in the Stoke"?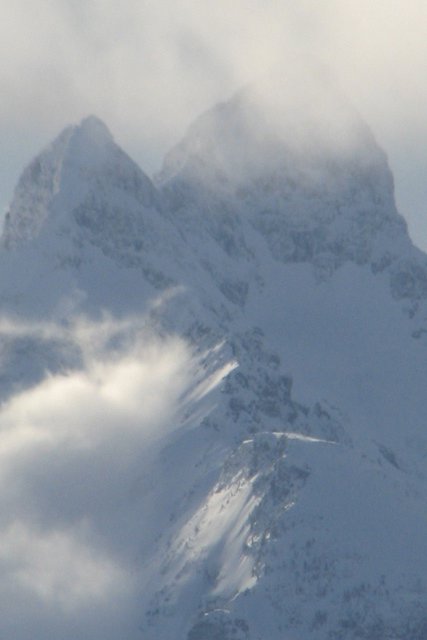 Photo: Mike Hopkins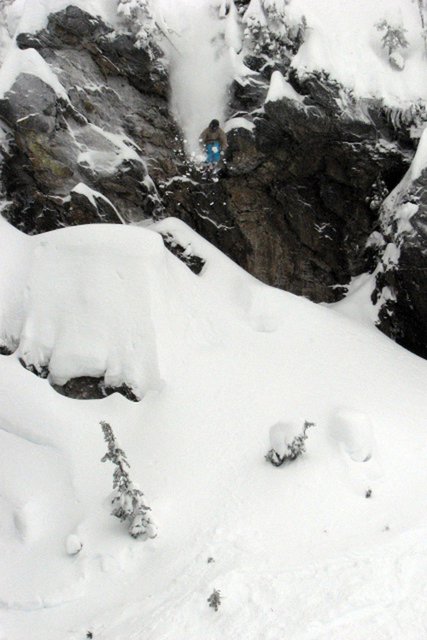 Brodie sending it in-bounds. Photo: Mike Hopkins
Our initial plan was to make like rabid snow sloths and churn our way into the Monashee back ranges aboard our sleds, but this angle was quickly stifled as avalanche conditions took hold of the backcountry, and coolant troubles plagued our paddled steeds. Fortunately, these minor setbacks actually tossed us a favorable turn of events. With snow falling and a world-class ski destination at our fingertips, we made the rational decision to take our antics to the resort. To be honest, and I don't this say about too many places (or any), but our days spent amidst the copious quantities of bountiful white booty was pure treasure.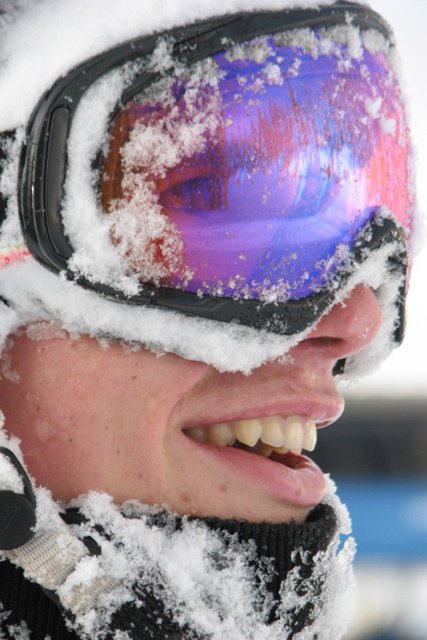 Smiles all around when the snow is this good. Photo: Mike Hopkins
Revelstoke has an endless list of natural features, from stepped picture perfect pillows, mini-golf mayhem, to ramped cliffs that look as though the mountain consulted a park manager before putting the tectonics to work…and I haven't even gotten to the slack/back country. This hill has everything, including a 13km cat road that makes for epic "on the fly" snowball fights. Our team consisting of Dave, Brodie, Colston VB and myself did our best in making sure we moved as much snow as we possibly could, and laid claim to the vast majority of the localized air space. We had a killer trip, and thanks to the ever-accommodating staff at Revelstoke Mountain Resort (most notably Ashley Tait) we will most likely be making our way back in the very near future…like next week. The edit we made is below the article, so I will let it and the pictures fill in the blanks that I have drawn. In the mean time, I am beat and fairly sore from another continuous days of hurtling myself. I think I can confidently say I have drunk the water and caught the bug, because I am definitely stoked. – Mike Hopkins
Mike Hopkins and friends at Revelstoke Mountain Resort from David Peacock on Vimeo.