What a crazy day! I have never seen so much snow fall in just two days at Storlien. Today I went up with Marius B and Sindre, two friends that I happen to work with allmost every day.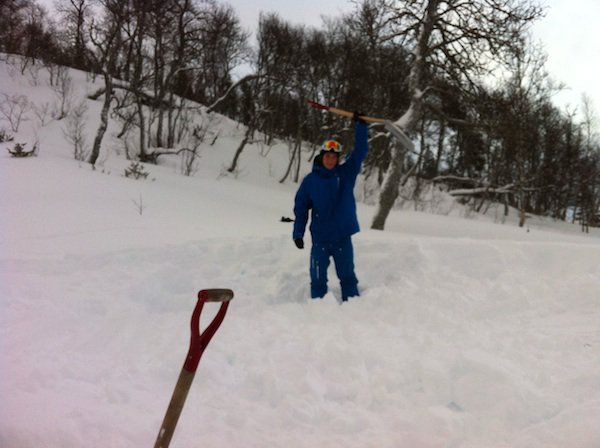 The only pair of skis that I brought today was the Rocker 2, wide-ass powder rocker skis. It was allmost impossible to ski outside the groomed slopes with park-skis. Marius happy to help with the Bc-kicker.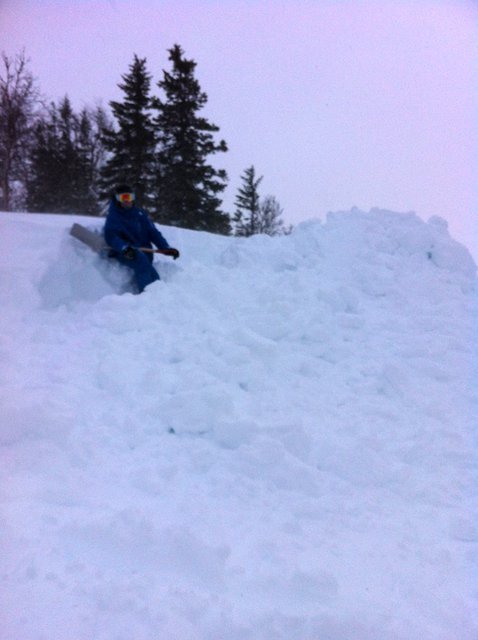 Light snow is hard to build with, but it worked out in the end. To bad we couldn't see ANYTHING for longer than 1 meters in any direction. Sketchy to jump that way…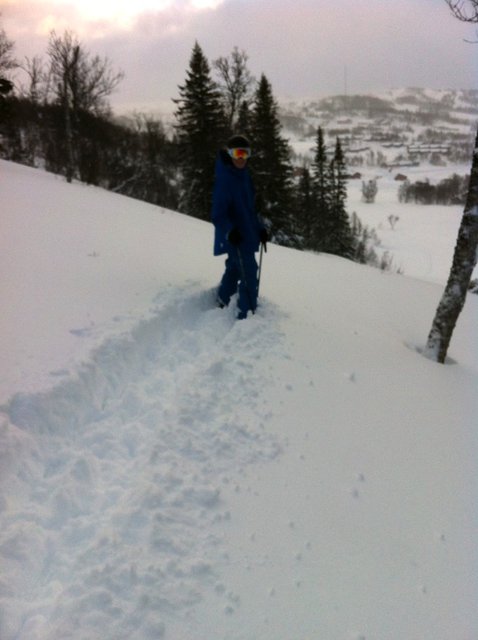 Ka-poooow!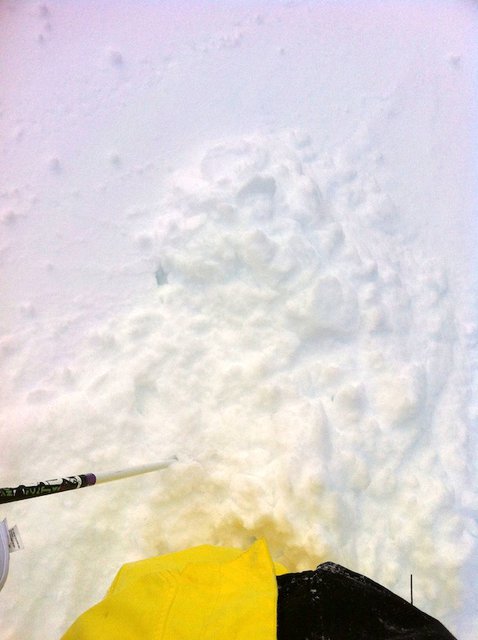 And poooooow!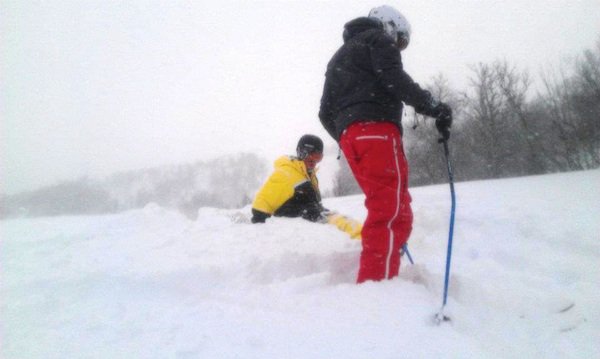 Just after my super-attempt on the dub front. Allways wanted to do that, but today I finally had the chance. Hard to get enough speed and height, but better tested than untested. I had to dig deep to find the one ski I lost while landing on my ass. Yes, you heard me. ASS! Not feet. Gotta step it up and make a bigger jump next time.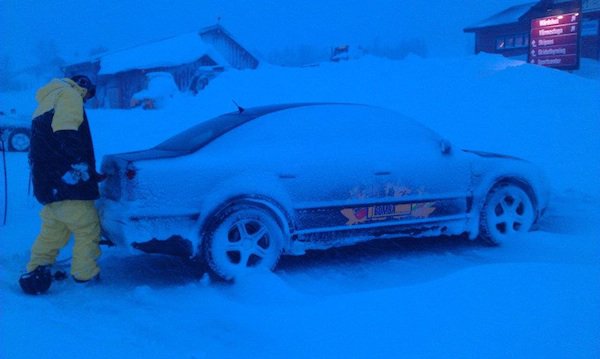 As I said, it was snowing like crazy, and so much wind that the lifts closed down at 2 O'clock! Poor Bombacar.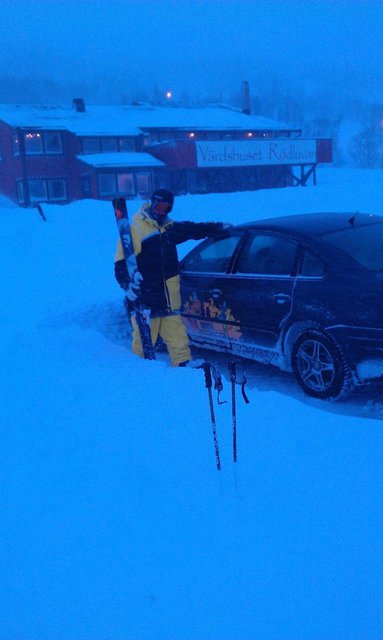 The snow that you see next to my car (left) is the snow that has fallen just today. When we arrived this morning the parkinglot was clean.
It was a crazy drive back, but we made it. I am not quite done with the dubfront. Gotta step up the game.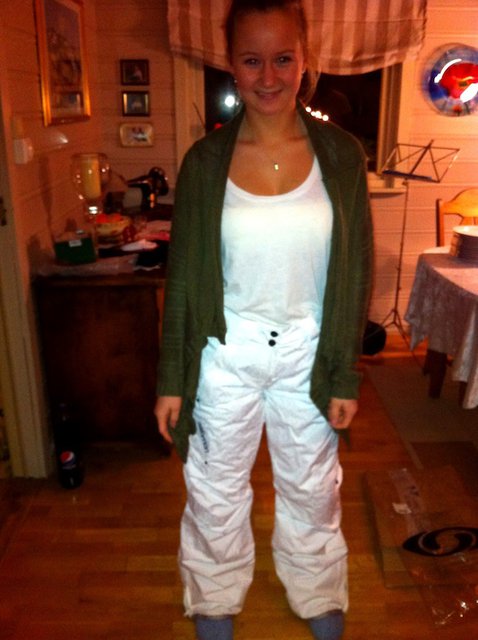 I think someone was happy with their present. A white Salomon pant for skiing. Happy 18-years birthday sis!