What's better on a sunny Sunday afternoon than some hot pool action especially if the pool you happen to be at has high dives, springboards, and water slides. This would be the cottonwood heights water complex and it's a rip roaring time! Pretty much like the Sand Lot come true except there is no Wendy Peppercorn in the guard chair, shucks.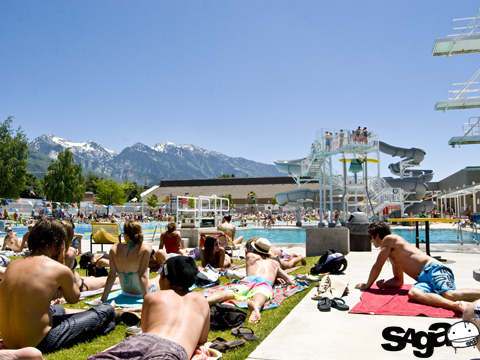 The crew pool side.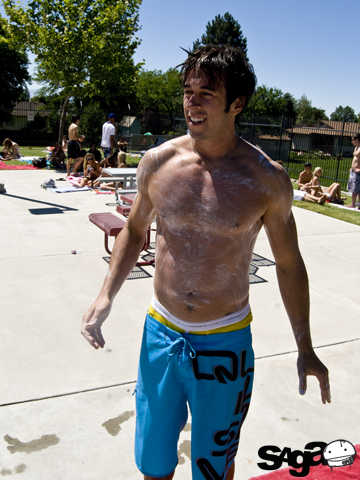 Want maximum velocity down the water slide, do what Austin does, grease up.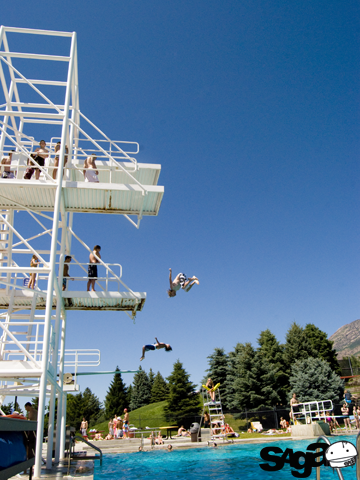 This is pretty much the scene of day, trickery from all levels.
I plan on spending a lot more time here soaking up the rays and working on my "triple lindy".
Also, the move from MT to SLC went smoothly and I am really stoked on the new house, this summer will be a sender for sure.