Cover Photo Courtesy of Ian Matteson
Just over a week after Utah's Powder Mountain announced their 1,000 acre expansion, news of a Copper Mountain and Powder Mountain partnership has just surfaced. Skiers with a season pass to either Copper or PowMow will receive three free days at the respective other resort this 2016/2017 season. With Copper and PowMow offering some of the biggest and best terrain in the US, yet remaining free from the reigns of Vail, this offer combined with these two unique resorts is something you're gonna want to keep on your radar.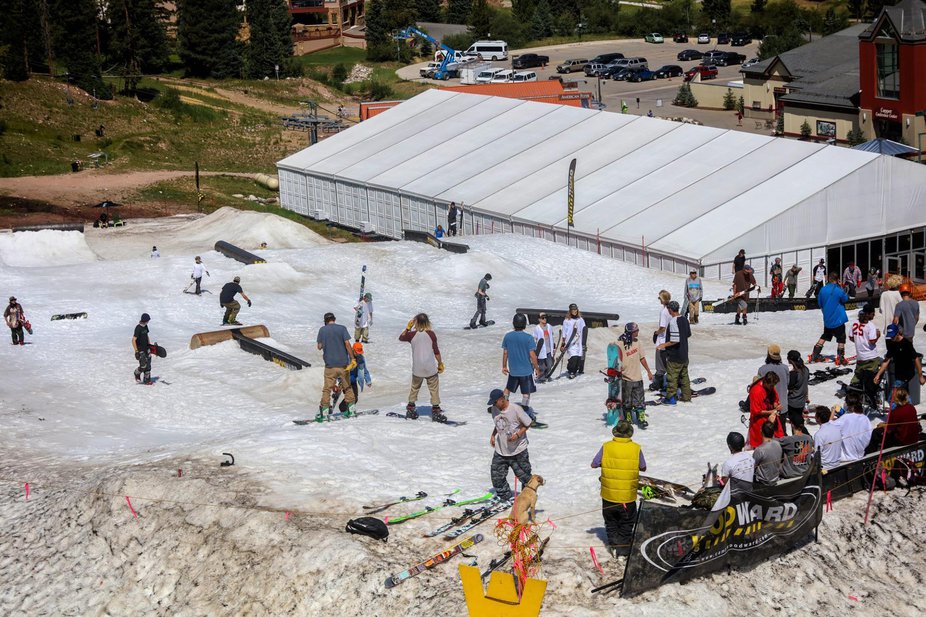 Full Press Release:
COPPER MOUNTAIN, Colo. — November 11, 2016 — Colorado's Copper Mountain Resort and Utah's Powder Mountain Resort are now offering 2016/17 Season Passholders the opportunity to visit both resorts as part of their season pass benefits. Copper Mountain Season Passholders receive three free days at Powder Mountain, and Powder Mountain Season Passholders receive three free days at Copper Mountain.
Copper Mountain offers 2,490 acres of terrain and averages 304 inches of snowfall during the winter season, and is also known for their award-winning terrain parks. Powder Mountain recently announced the largest lift-serviced resort expansion in North American history, adding over 1,000 acres of terrain to their already expansive mountain. At 8,464 total skiable acres, Powder Mountain will now be the largest ski resort in the United States. Both resorts offer a variety of terrain options for all ages and ability levels.
"We are thrilled to welcome Powder Mountain to the Copper Season Pass," said Jesse True, Senior Vice President at Copper Mountain Resort. "Powder Mountain's passion for adventure, diverse terrain and huge annual snowfall will be a great fit for our Copper passholders."
"It's an exciting time for Powder Mountain and we're delighted to add Copper into the mix," said Jean-Pierre Goulet, Marketing Manager at Powder Mountain Resort. "Powder Mountain and Copper Mountain are world-class resorts and we look forward to our passholders having the ability to experience both locations."
Specific pass products at both resorts will include this special offer. Purchase one of these products at CopperColorado.com or PowderMountain.com.