It was the first time that Mont Saint-Sauveur was hosting such a concept; three days to create the best three minute video. The second instalment of the Mountain Challenge, created in Vail, Colorado last year, has a goal to promote and highlight the talent that exists between filmmakers and riders. Supported by Coors Light, the second edition of the contest had $10,000 in cash prizes and the videos were over the top and entertaining.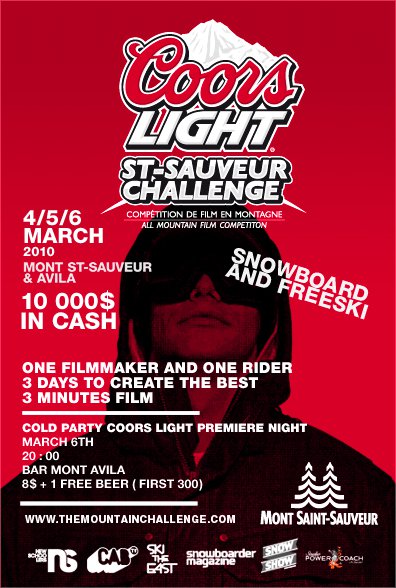 The Coors Light Saint-Sauveur Challenge went off without a single bump in the road; thanks to Mother Nature we had three beautiful days of perfect spring weather with blue sky the entire weekend! Mont Avila's park was as convenient as possible for creative riding while filmmakers and riders were also exploring the mountain's possibilities on their unique terrain. The rules were clear; they had to stay within the boundaries of Mont Saint-Sauveur and Mont Avila.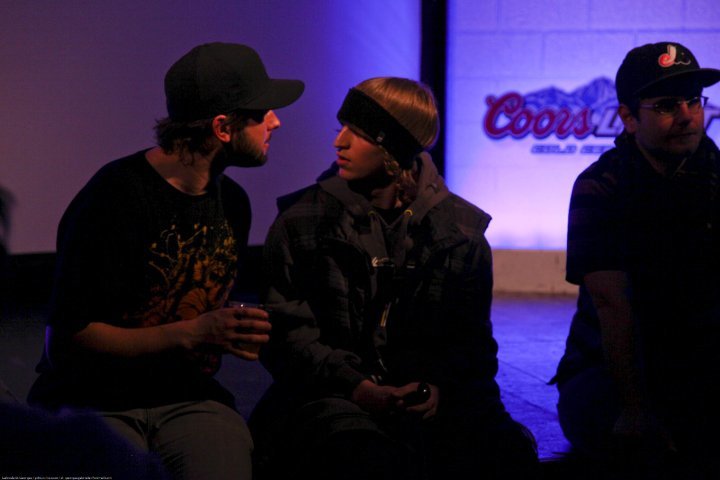 Frank Raymond & Phil Casabon
More than 36 teams registered for the concept and 32 were able to finalize their edit on time and submit their videos.  
"It was really hard to separate the riding from one another as everyone rode super well, real sweet money," said Phil Casabon, judging the event. While judges Casabon and Frank Raymond were focussing on the riding aspect, Charles Boileau, a well known Quebec filmmaker, was evaluating the specifics of each edit. He was equally as impressed by the quality of the edits. "In only three days, some teams were able to put together some great technical edits and were able to respect their storyboard," said Boileau.  Judges JF Cusson and Guillaume Beaudoin were also impressed by the majority of the movies and it became a little harder to evaluate the top ones.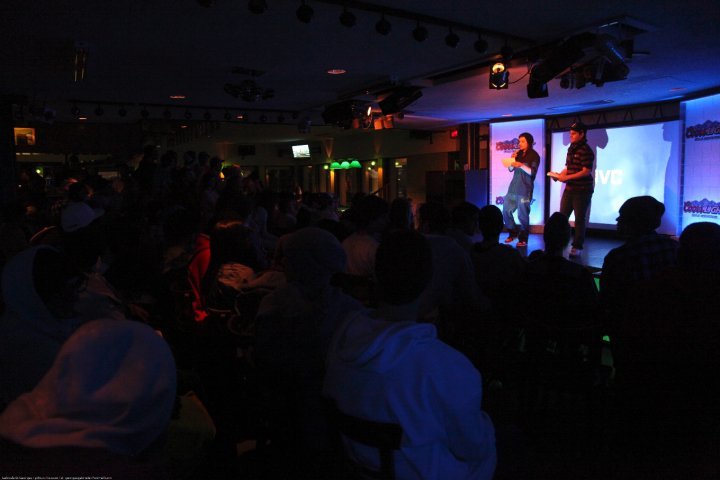 The premiere and award ceremony took place at the Bar of Mont Avila where over 300 people witnessed the creativity and originality of the 32 teams. With a great storyboard of his skiing dreams, Paul Bergeron and filmmaker Louis-Charles Chartrand took third place and were awarded $1,000. Local snowboard hero Yan Devo and Typhoon Media's Ben Bolullo took second and banked $3,000. They put together a smart documentary on Yan's life, living in the Axis shop of Saint-Sauveur and being the alarm system!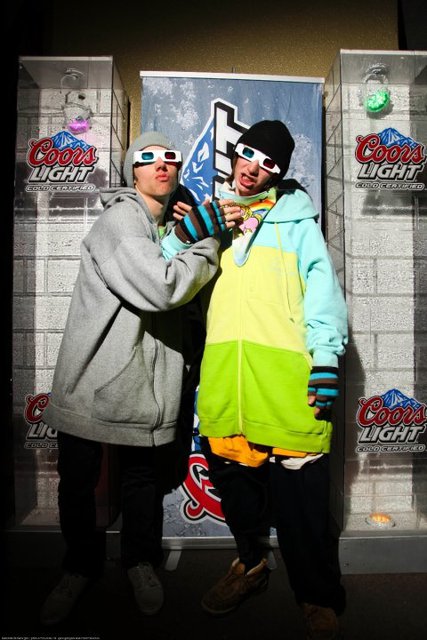 First place went to filmmaker LP Sansfacon and the youngest of the talented Gagnier brothers Vincent, who followed his brother Charles' win last year in Vail by taking home the top spot. When submitting his video, LP claimed he had spent more than 60 hours of work on it and practically didn't sleep during the whole contest. Needless to say, LP and Vinny proved that hard work pays off as they were awarded first place and pocketed $5,000.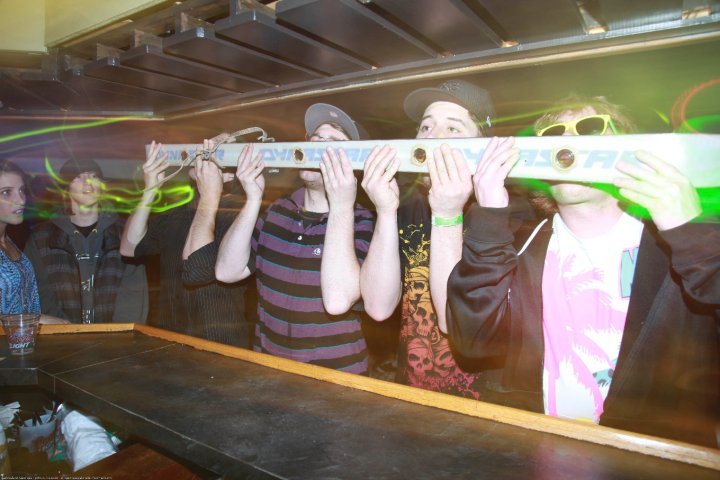 The night went off and thanks to Pat Party Boy for bringing his ski shooter! The Coors Light people showed us, one more time, how to party!  
 
Vincent Gagnier & LP Sansfacon's winning video. To see more videos from the Coors Light Saint-Sauveur Challenge, check out http://www.themountainchallenge.com
Thanks to all the teams, to Coors Light and to Mont Saint-Sauveur and Mont Avila for making this event possible.