SIA was full of many interesting, one-of-a-kind and hilarious products this year.
I hope to shed light on some of the products that I found most interesting.
Full Tilt Boots - B&E Pro Boot
Full Tilt decided to take a shot at Jossi's black-on-black aesthetic by making an entirely white pair of boots for Henrik and Phil. I don't think I have ever seen a white-on-white boot like this before, but I think it's quite sexy to say the least.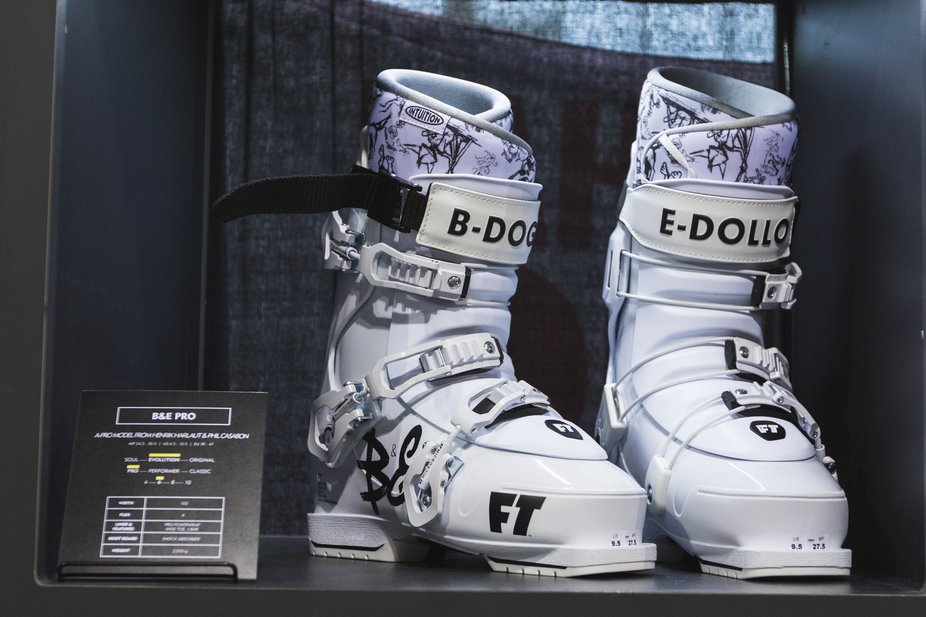 Strafe Outerwear - Invisible Zippers
Strafe integrated an all new type of technology into one of next year's jackets, invisible zippers. How will we ever know where to find the zipper?
Armada Skis - Krystal Mesh
Armada has integrated a new mesh material in their new touring line up, to make lighter ski, without cutting performance. The Armada crew was handing out small packets of Krystal Mesh in a very low-key drug dealer type of way. To be honest I thought it was just rock salt in a bag, until someone informed me that it was rock candy, not laced with drugs of any kind to be clear...very creative Armada.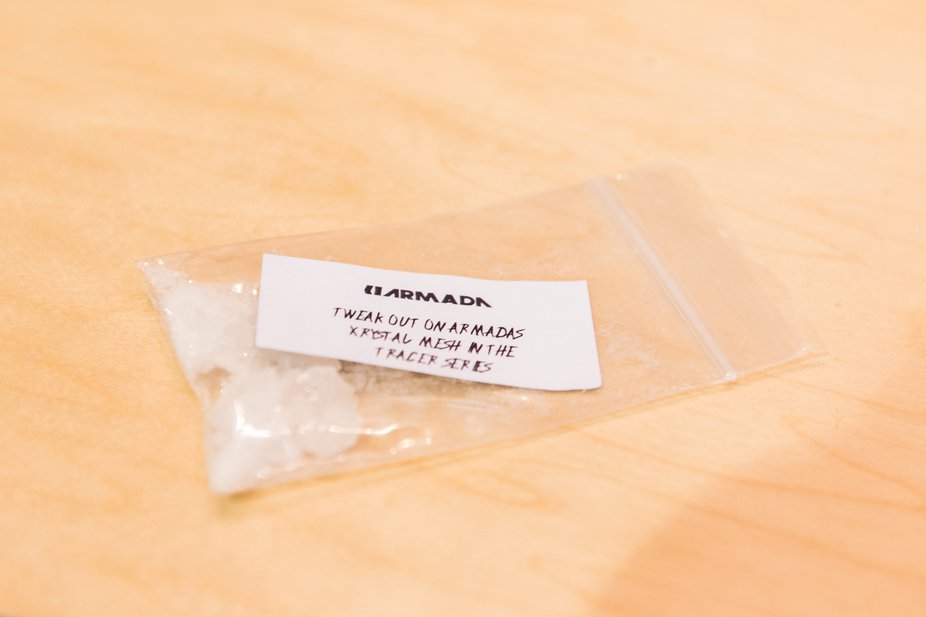 Colour Wear - Coil Jacket
The Coil Jacket from Colour Wear is by far one of the most interesting jackets at the show this year. This jacket has the vibe of an anorak, but with a very unique full zipper.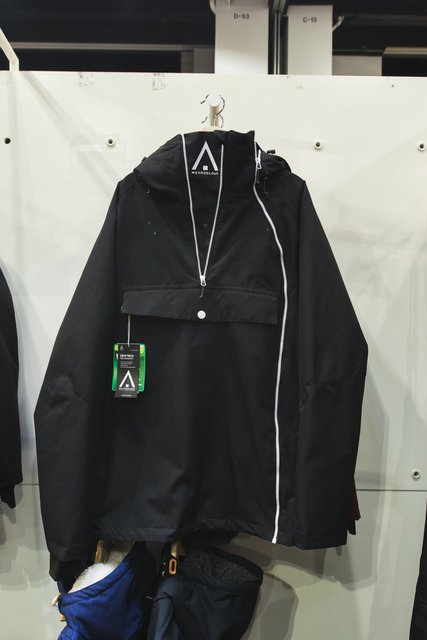 Sego Skis - Rossignar ST-69 Big Mountain Blades
Sego did an excellent job in making the most bad-ass ski ever. These bad boys clock in with a width of nearly 110 underfoot and about half the length of a full-size ski. I heard these are Cy Whitling's new pro models, but that's just a rumor.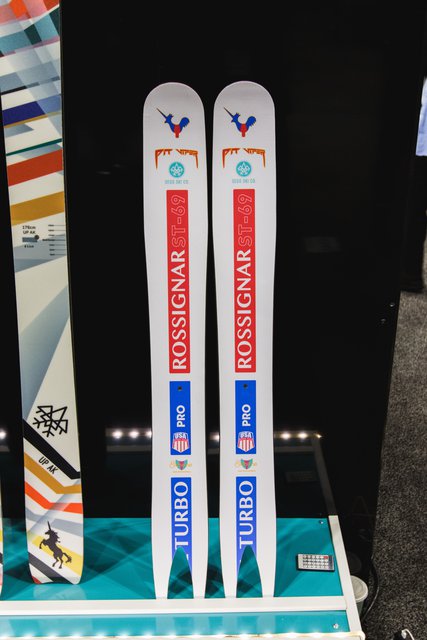 686 - Pabst Blue Ribbon Collaboration Jacket
This PBR x 686 Jacket can hold up to 10 beers! The pockets in the jacket are lined with materiel found in coolers to keep your beverages cold; however I'm not sure how realistic this is.