Tweet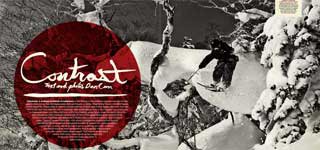 I've posted a fair bit of content from my trip to Japan last year with Salomon but there is still more ! It was a great trip. SBC Skier here in Canada just ran an article about our trip with a short piece about contrast that I also wrote. From a shooting point of view, this trip was one of the most challenging I have ever been on as the weather was pretty terrible the whole trip. We were pulling incredibly long days for two weeks to get as much content as we possible could and I'm really pleased to see photos that have run in Powder , Freeskier , Salomon advertising , some magazines in Japan, the Czech Republic and now this article in Skier.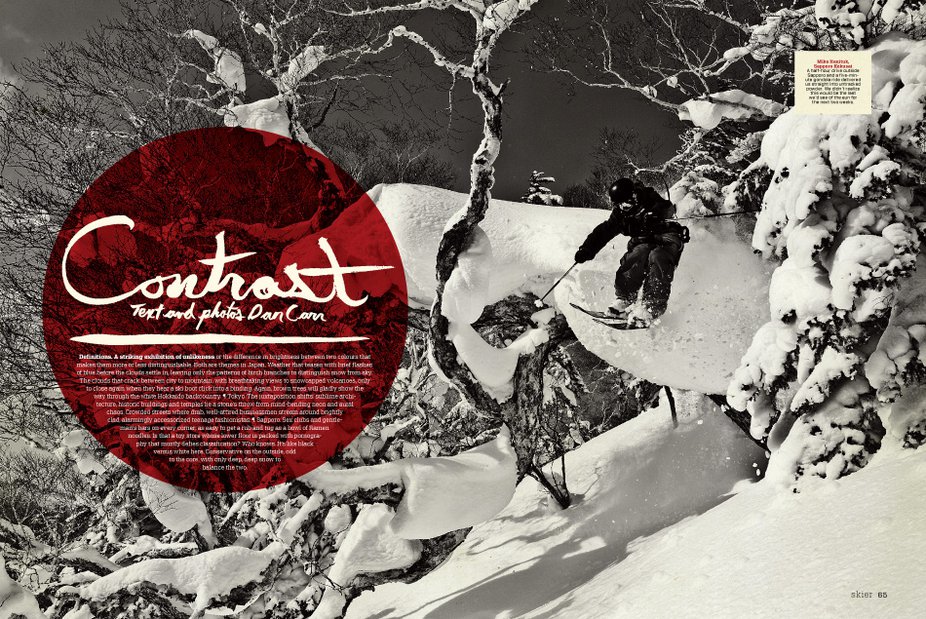 The opening spread of Mike Henitiuk skiing at Sapporo Kokusai
More photos that also ran in the same article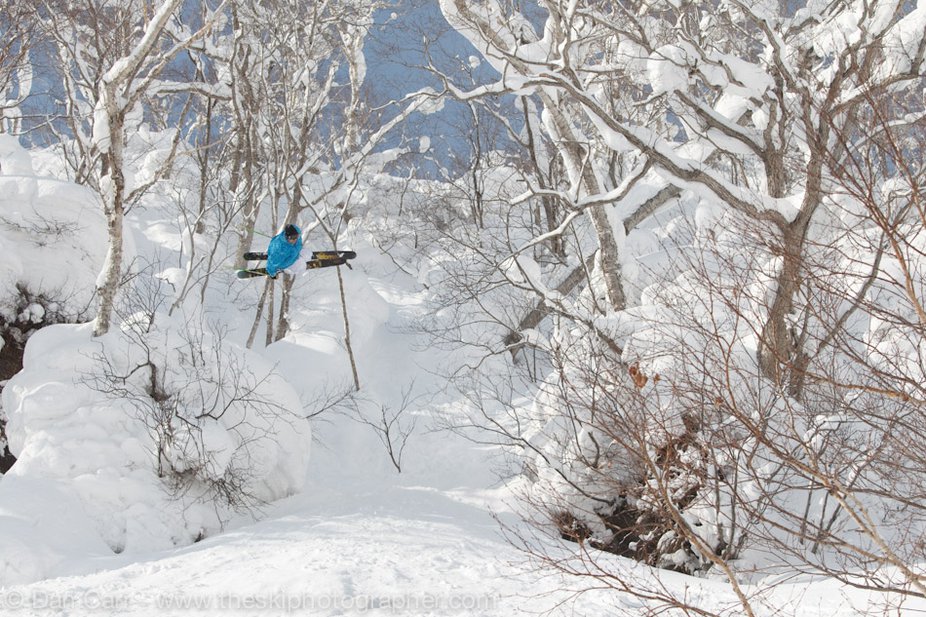 Dane Tudor pillow popping in a roadside zone near Niseko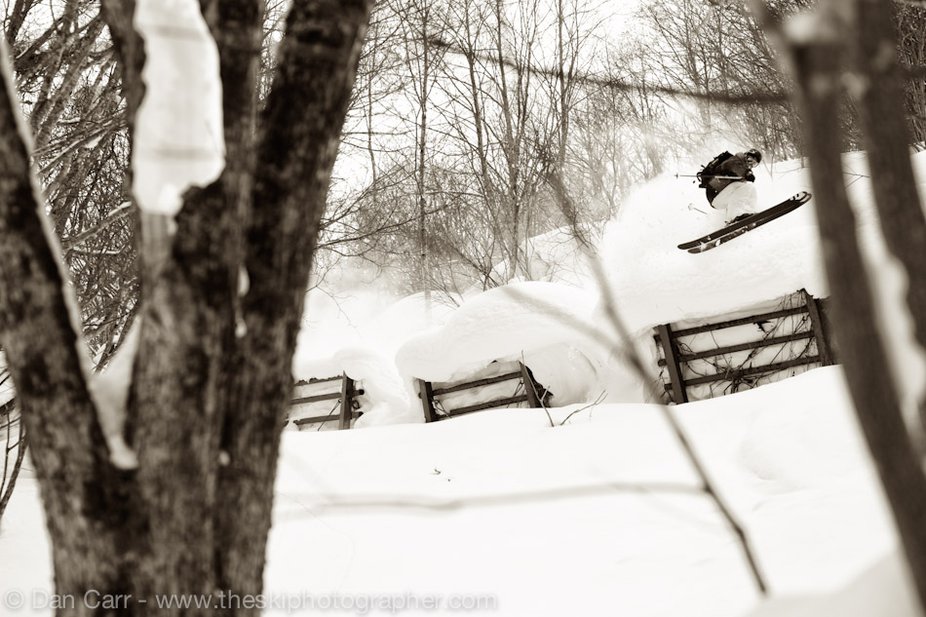 Mike Henitiuk 180 off an avalanche barrier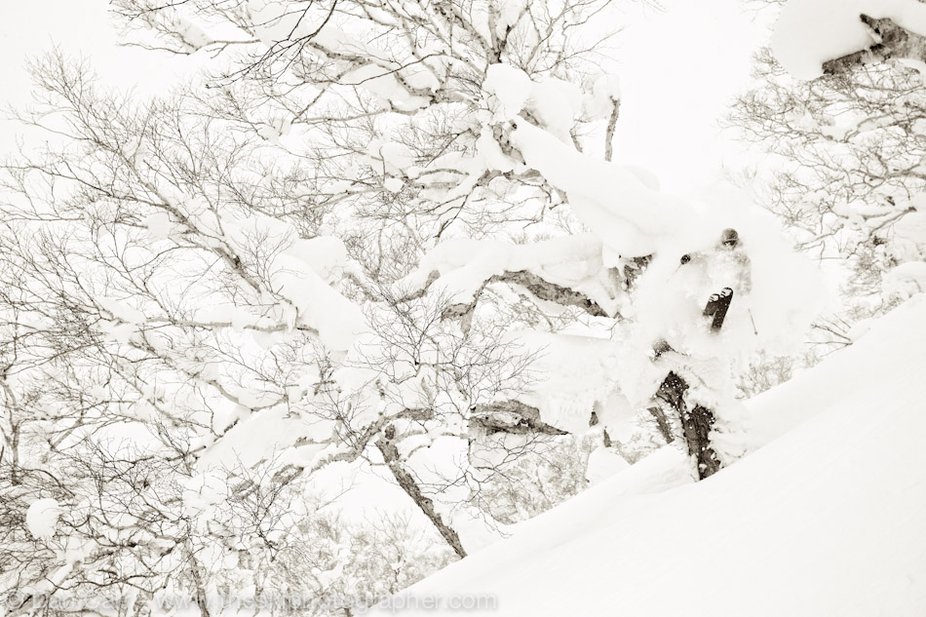 One of my favorite shots from the trip. Sammy Carlson blowing through the trees on a neck deep pow day.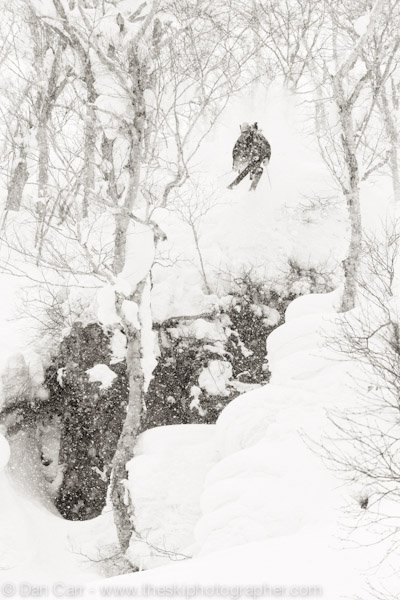 Even it's a blizzard just keep shooting. Dane Tudor finds a gap in the trees.