German freeski pioneer Nico Zacek brings the world's freeski elite to his ultimate Super Session. From April 15th to 21st, 2013, the giant castle shaped from snow will provide the freeski stars with a perfect, never-seen-before setup towering over Livigno, Italy. Tanner Hall, Henrik Harlaut, Phil Casabon, Markus Eder and Tom Wallisch are just some of the names on the rider's list. The Contour Wanna Be A Knight Video Contest gives you the opportunity to secure a spot on the castle and ride with the best freeskiers in the world.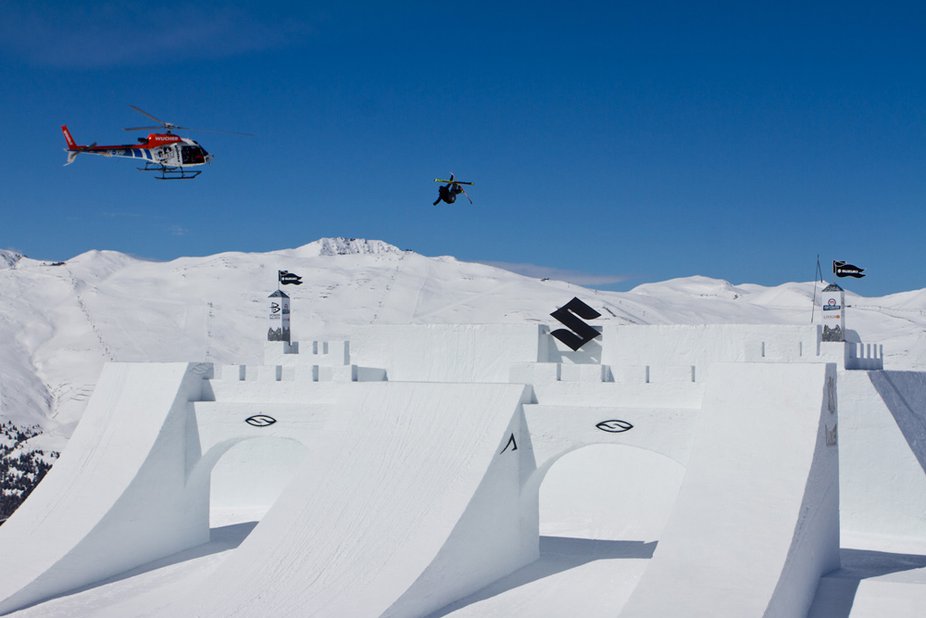 Photo by Klaus Polzer
Mottolino Fun Mountain in Livigno is a resort with a proud history of freestyle sports and returns as the host of the Nine Knights freeski event. 2,200m above sea level in the Italian Alps, the experts from "Schneestern" are building a new and innovative snow castle - "Il Castello" - under the watchful eyes of Nico Zacek: "We have never invested this much time into planning a setup before but the extra effort is definitely worth it. I don't want to give away too much but I can tell you that Il Castello will exceed everything you've ever seen at the Nine Knights."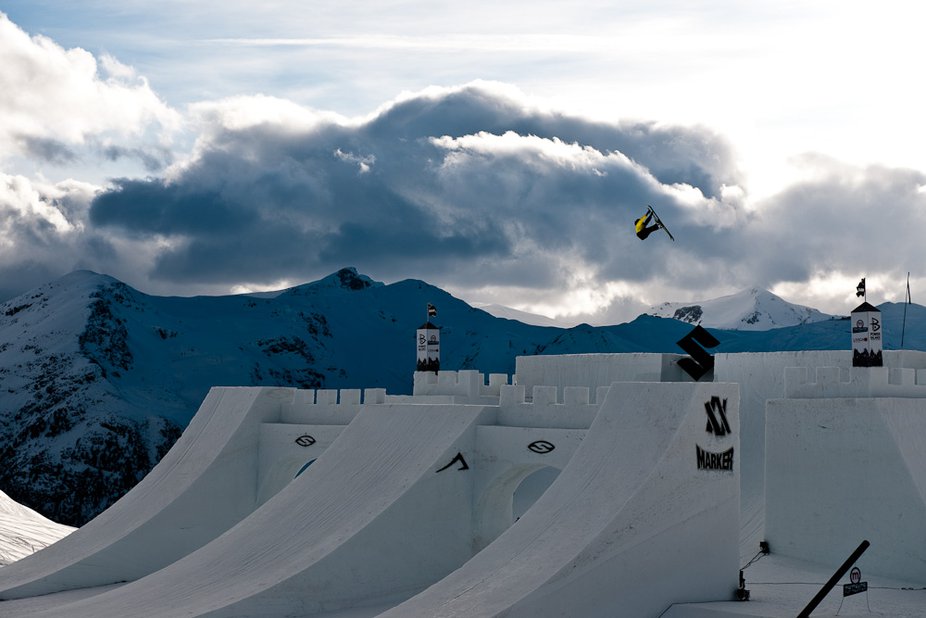 Photo by Klaus Polzer
The Nine Knights riders' list reads like the Wall of Fame of freeskiing. The Inspired Crew has already confirmed their participation and with names like Tanner Hall, Henrik Harlaut and Phil Casabon, first-class action is guaranteed. The incomparable Tom Wallisch adds an extra helping of style to the mix. Italian rider Markus Eder missed last year due to injury and has a point to prove in front of his home crowd.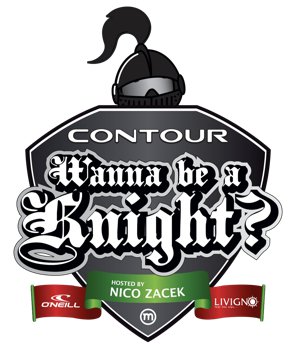 If you think you can hang with the best, we invite you to throw down and take part in the Contour Wanna be a Knight video contest. Talented freeskiers can submit a video showing nine of their best tricks until March 25. The jury wants to see a lot of air time on kicker, quarter, halfpipe or hip as well as three rail shots. Quality of video editing will not influence the decision; your skills and style are all that counts. For more details, go to http://www.nineknightsski.com where we will also post all video submissions. Let the teaser inspire you and take part...
http://www.youtube.com/watch?v=ZDb-vOsPLwQ
For more information on Nine Knights, check out www.facebook.com/nineknights, and don't forget to get ready for Nine Knights Mountain Bike on September 1st - 5th, 2013 in Livigno, Italy!