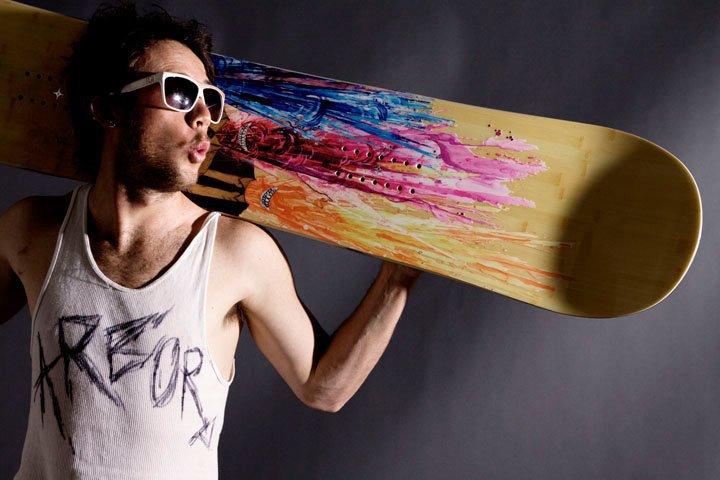 Nick Visconti is Windells family. He was a camper growing up and now as a pro rider, he comes back every summer to hold a session and ride, skate and hang out with campers. This past weekend, Nick started off the 2010/11 season by winning the first event of the fall, Bear Mountain's Hot Dawgz & Hand Rails. We got a moment to catch up with Nick and get the lowdown on the weekend.
Congratulations for kicking off your season by grabbing first at HDHR last weekend at Bear! How was the scene at the contest?
It was HELLA sick. I say hella with emphasis because Southern Cali people hate on our NorCal vocab. Hella good people. Hella sick set up. Hella love and good vibes.
Besides winning, what was the best part of the weekend in SoCal?
Connecting and reconnecting with people. I met a lot of snowboard industry people I hadnt before. I reconnected with a ton of great long distance friends. Relationships is what its about–I get stoked to maintain and create new ones. We are all 'boarders and can connect there, but it's amazing to explore different realms of relationships once we establish a friendship.
A lot of Windells campers are gearing up for their seasons where they'll be competing at their home mountains in tons of contests–what do you do while competing to stay focused, have a good time and ride your best?
As cliche as it all may be, fun is the reason we are doing this. Fun with homies. fun shredding, fun dancing, fun partying, whatever. But, I think it's very important to focus. Everything we want is obtainable, if we are willing to work for it.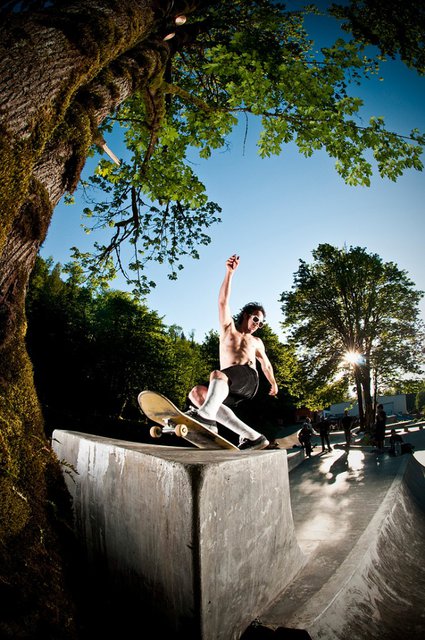 Nick skating the Concrete Jungle Session 1 last summer. p: Darcy Bacha
Any advice for young riders who haven't ever entered a competition but want to do it?
Go with a buddy. It's importnat to have a confidence builder and a face in the contest or audience that you can connect with for support.
You pulled off a banger video part in "Right Brain Left Brain" and just opened up with a big contest win…the 2011 season is off and running for you, what are your plans between now and when the snow starts flying?
Thank you. I truly believe in the stimulation of the brain and reinspiring my mind, so, I am in school studying philosophy and speech communication in the fall. I will just be rehabing and inspirning all aspects of life. mental, physical, spiritual.
What was your playlist of songs in your ears while you were riding?
playlist? uhhh how about 1 song on repeat. Lady gaga bad romance
Related posts:Nick Visconti and boxes and boxes of prizes for campers
Nick Visconti, Joshua Parker and Brandon Cocard in Dangerzone
Windells Shredcast Episode 2: Pat Milbery and Nick Visconti