Last week Waterville Valley NH was host to the Freestyle Junior Olympics. The Saga Axis Boys were in attendance and posted some impressive results.
Below: Andy Partridge and Nicky Keefer show that their "Colors Run Deep". Apparently Andys Color is Gold and Nickys is Silver.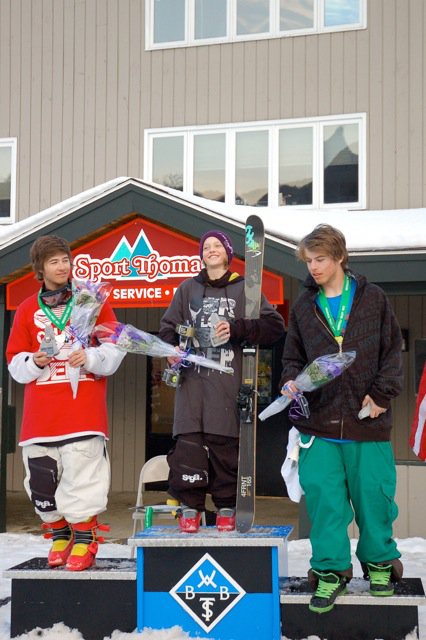 Congrats on 1st and 2nd Gentlemen we couldn't be more stoked for you.
No related posts.