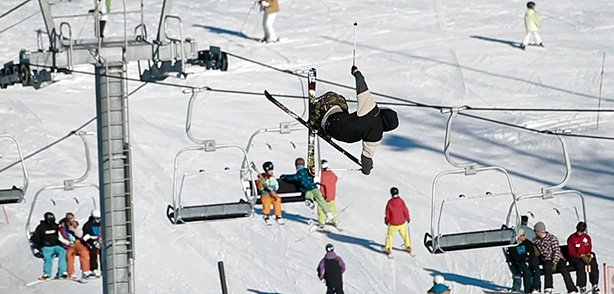 Park Rats – you know the type. It's the skier that constantly hangs around the park and doesn't do any other type of skiing. I don't think I've ever met anyone that likes park rats. Bold statement but it's true. Every skier or snowboarder I've ever met has always said to me that park rats are irritating.
As bold as this may be, there's been a fair few skiers that have spent a lot of time in the park and made a decent career out of it.
Now, I know that it wasn't the best start in the world but when you watch Collin Collins being a part time park rat, you really take it all in. He might not spend too much time in the park but the time he spends, he shreds well. Here he is at Park City.
Filmed by Andrew Napier & AJ Dakoulas.
Edited by Collin Collins.
Music: Freddie Gibbs – Breakin' Necks
Shout out to 4bi9.
Collin Collins: Part Time Park Rat
No related posts.