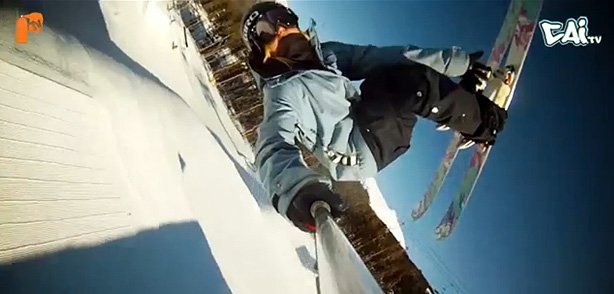 Anna Segal, one part of ColdAsIce.tv, straps on the GoPro for another storming edit in the A51 park at Keystone. It's one of those edits that makes you sit back and remember that she's one incredible rider.
Parklife – A Day with Anna Segal in A51 – Cold As Ice TV
Related posts:ColdAsIce: Breckenridge Follow around pro skiers & best friends Grete Eliassen and...
ColdAsIce.tv: Powder Day with G Baby pt1 This is just part 1 of G Baby's Brighton Powder...
ColdAsIce.tv: Latest Updates The girls have been here, there and everywhere recently so...