I took a nice little vacation as most skiers do this time of the year, to relax and get some heat before the cold weather sets in. I went to Orlando Florida to attend a wedding with my girlfriend. We had some free time to hit up the beach and also go to Universal Studios and ride the Incredible Hulk Roller Coaster. That was the highlight of the trip for sure, here are some photos I took inside RonJon Surf Shop. This store is huge, they had lots of stuff to look at and were right on the beach so we didn't waste any time.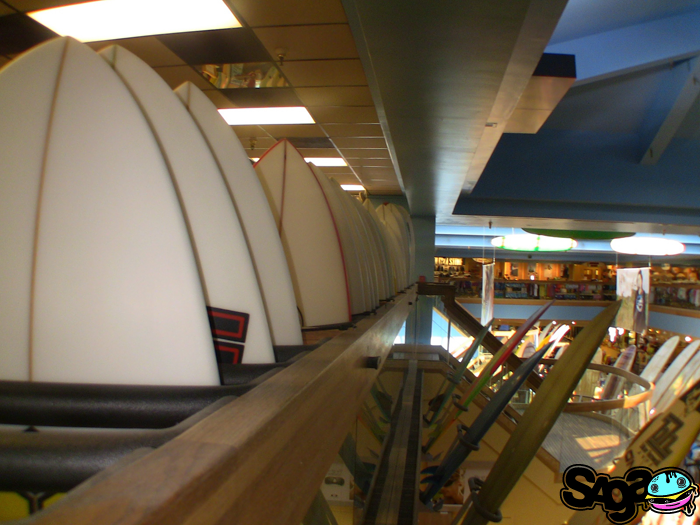 Two stories of Surf attire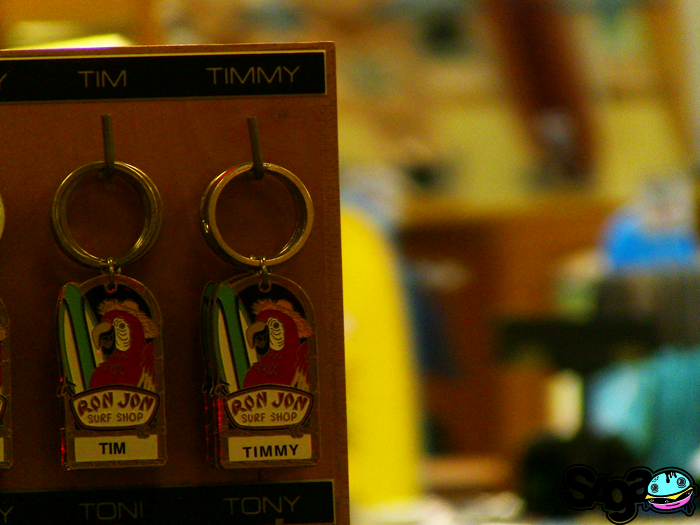 Some keepsakes, I was to cheap to buy so I took a picture.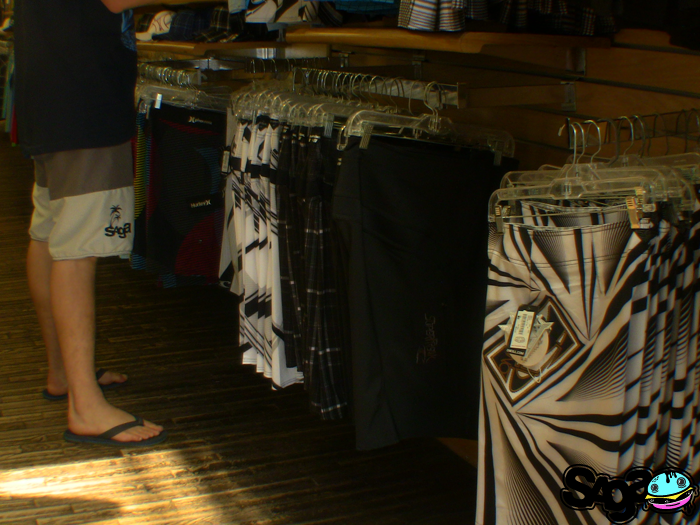 Tons of Boardshorts.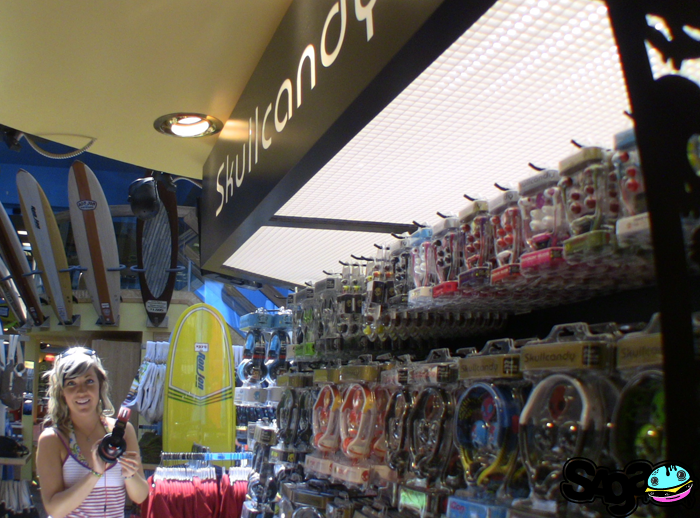 A huge display of Skullcandy headphones.
No related posts.