You may know Ben Wannamaker as a skier or a writer, however this summer he will take the position as the head digger at Camp of Champions. I asked him a few questions about how he got to where he is, and what's in store this summer and beyond.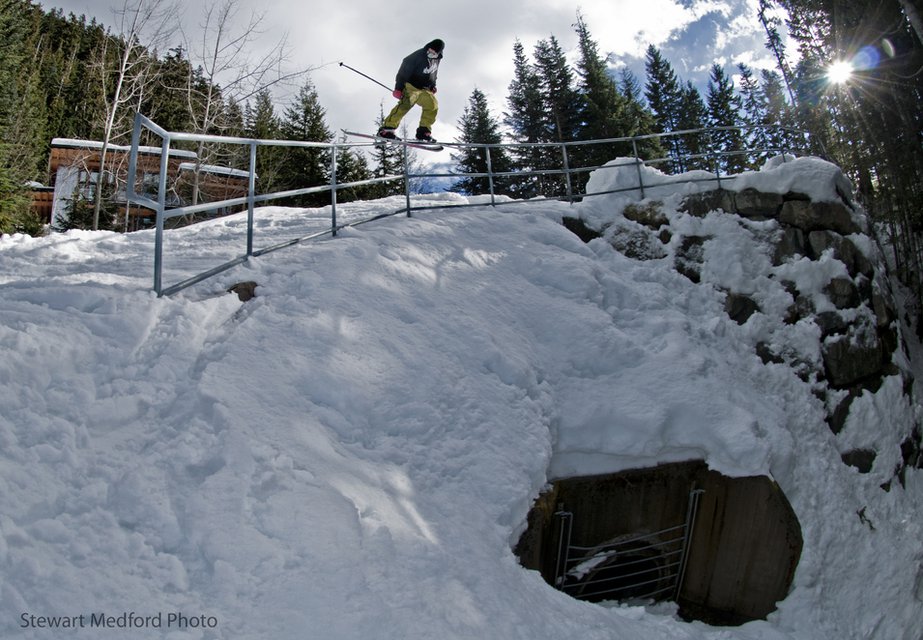 Photo: Stewart Medford
What was it like growing up skiing in as some people like to call it, "Onterrible"?
It wasn't terrible for much actually. Better than the west for handrail concentration and culture overall. Maybe not ski culture - which is very welcomingly either 'ma-and-pa' or DIY - but between Algonquin Park's absence of everything man-made to Toronto's excess of the same (legendary hip-hop culture, a mecca of skateboarding, incredibly diverse multiculturalism) there's something for everyone remotely creative in that province.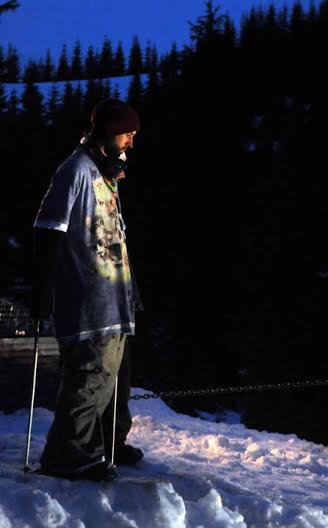 Photo: Stewart Medford
What inspired you to excel and get a degree in Journalism at 19?
To hastily escape institutions, which may be a universal theme at that age.
Tell us about your experiences teaching English in Tokyo, did you get to do much skiing in Japan?
Teaching anything comes with it's own prerequisite internal and external conversations that need to happen and I valued them all. Walking into a classroom of six lawyers to teach them 'English Negotiation Skills' and dropping into a big jump in black park are actually quite similar. I did lots of skiing there, between Furano on the north island, Hakuba on the mainland's west coast and Oze Tokura in the east. They have tons of snow and handrails and polite police. I recommend basashi, onsen and staying for much longer than two weeks. Shouts to Yoshie Ishihara, Miyavi, King Shinji and my boy Shu.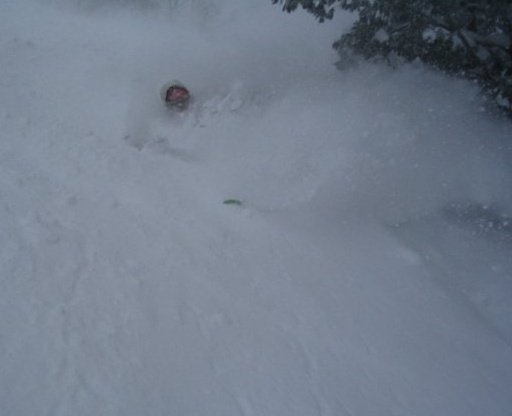 Japan circa 2007
During your first trip to COC when you were 14, did you ever expect to see yourself on the other side of the camp as an adult?
Since I can remember I was always building features in my backyard and hitting local handrails with friends so the seeds of were there, I'd say. Coming to BC for COC in 98-99 was a big deal and I remember leaving with a fisher-hat on my head and a twinkle in my eye. Nothing could have happened without the help of a few good friends though, so big shouts to Bailey Mitchell for his couch all those times and the digging career basically.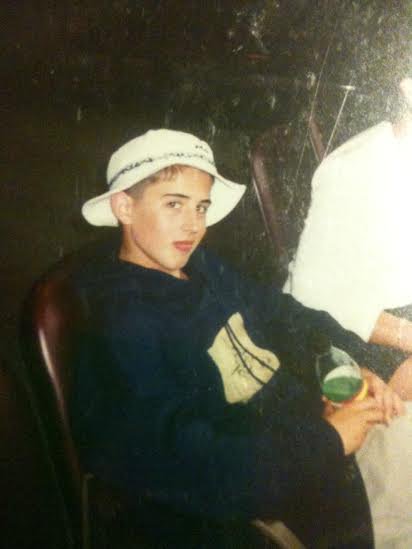 Ben at the Airport with his CoC sweater & Fisher hat leaving COC at age 14
What influenced your decision to move to British Columbia?
The poem 'Transient' by Al Purdy.
What digging experience do you have?
I've always been equal parts shaper and seeker, so in terms of shaping and 'grooming,' my beard has been top notch since puberty and I've dreamt in full lucid control since I first started translating muscle memory and facial recognition into dreams as a child.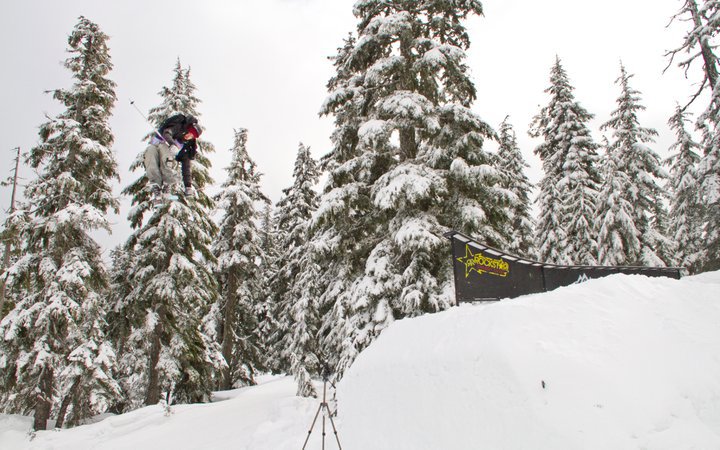 Photo: Stewart Medford
Dream Feature: What would you build?
I got a chance to build mine and let others build theirs during a Hemlock Mountain shoot for SBC Skier in 2010 with Mike Ness, Mack Jones, Liam Casey, Dane Degruyter, Carl Fortin and myself. My feature was a gap-able hip with a huge tree pole jam that stuck out of the take-off. It was ballistic.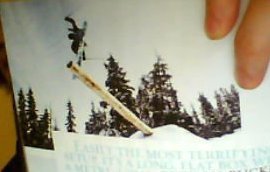 Lip 2, nose tap, 2 as seen in SBC SKIER magazine circa 2010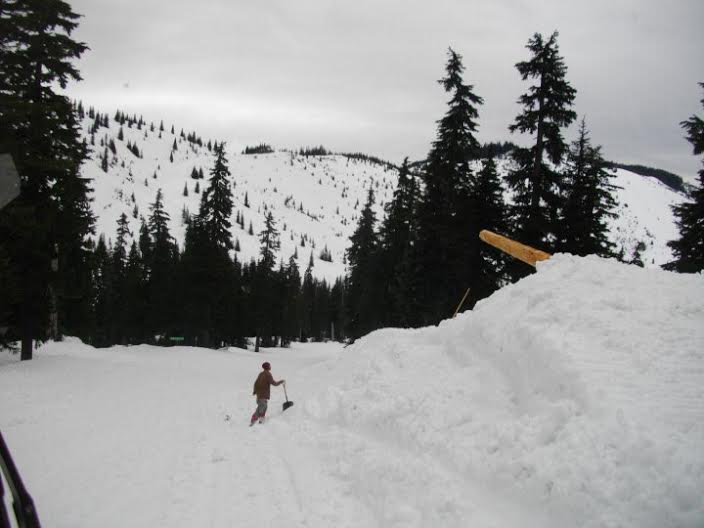 You have the opportunity to do a shoot on said dream feature, what riders would you invite?
See manifest destiny above.
Do you think that your background in Journalism will give you a different outlook on digging?
That's a bit of a stretch, eh? I could grandeurize it to the point of dilution and talk about communication with the others on the dig team being super important and that may share a common strain with a writer's paycheck being based on communicating an idea to people as well, but it's a stretch. There isn't much connection there.
My outlook on digging relates more to treating every feature like it's my own personal zen garden and spending time there with my rake and my thoughts until the thing is a perfect piece of brie cheese... it's also a lot like spear-fishing when a snowcat is pushing huge blocks of glacial snow at a rail that you're filling in and you have to stab it with your rake and destroy it before it puts too much strain on the rail's wooden panel. Digging is something new every day and that's what I love about it.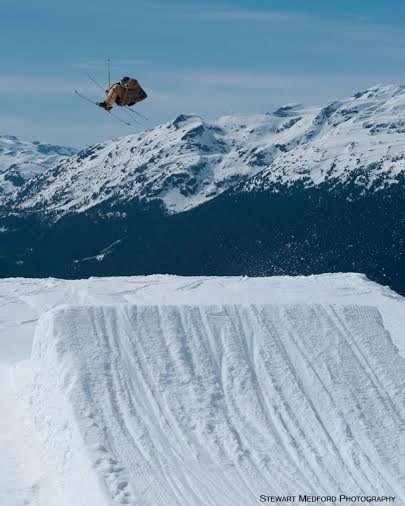 Dub Japan // Photo: Stewart Medford
What are you looking forward to the most with this opportunity?
By building the crew and not just helping Arena Snowparks (Shouts to Steve Petri and Lucas Oullette) build and maintain the park on the glacier, I have a super unique opportunity to trust my gut and bring the right people up to COC who will keep the vibe there, that's really always been there: super stoked people just vibing around in the sun and getting better tricks than they did the day before. With the welcome influx of teams coming and 'training' happening on the glacier these days, it's super important to me to keep things feeling like a (super talented) tight-knit family that is foundationally having fun together.
Who inspires you as a builder?
Skateboarding and FODT movies. John Cardiel, Mark Gonzales and John Melvin. Leigh Powis, Mickael Deschenaux-Comte, Nico Zacek and Schneestern, Tom Penny, Bailey Mitchell and the Hoppe Brothers. Guillaume Fournier really opened my eyes last year at COC, too. He has a company on the east coast called Today's Parks and Creations and they are ripping. Mike Shaw, Chris Turpin and the Windells park crews too.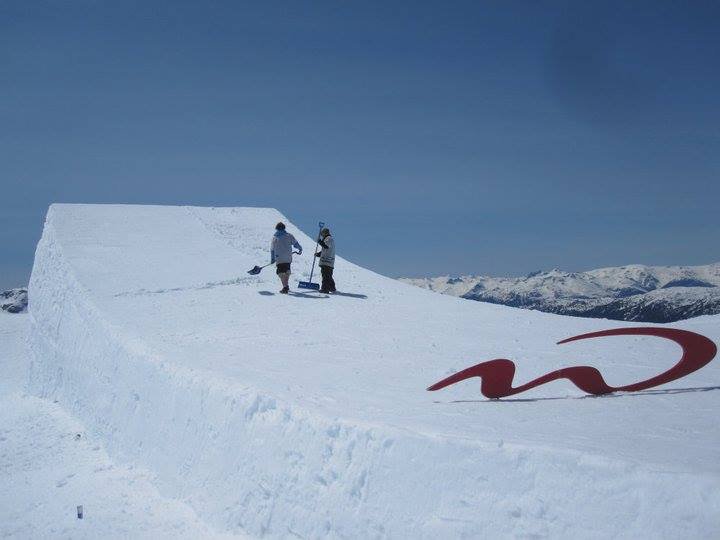 Working the Sandbox jump with Fred Moisan
Typical day as a COC digger: what are you expecting?
Beautiful mornings in the zen garden with my homies and sun from both sides. Madness from Rob Heule, fisher hats, Jenna Blasman's incorrigible laugh, the security guy, Benny, calling me 'brother', Joe Schuster's (head coach) voice being projected across the glacier, a perfect hip, diverse metal shapes, sunscreen, water drinking, good vibes, FootyFiend filming and tons of funky tranny.
What would you tell someone who wants to dig for a summer?
Do it. Digging in any season is manifest destiny.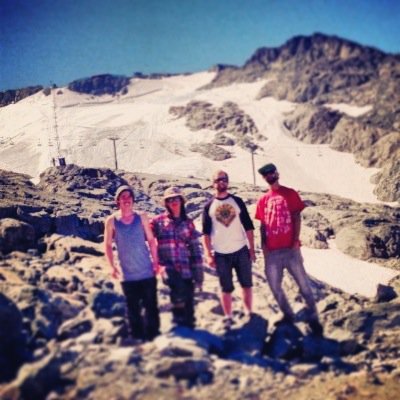 Diggers after COC tear down last season
Guillaume Fournier, Jordan Hefky, Bailey Mitchell and Ben
Where do you see yourself 10 years from now?
Completely without all my endorphins from too many hours under the tattoo gun, albeit better read, with a few more languages and a larger body of writing, skiing and park-building work under my belt.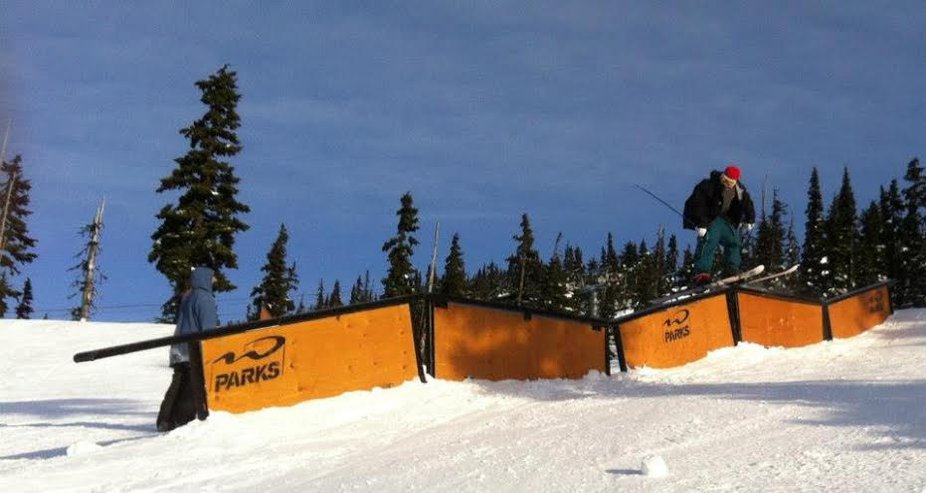 Dream ski trip?
Did it with Liberty Skis (I'm also sponsored by Trew Outerwear, SWEF Streetwear, SPY Optics, TMC Freeriderz, Love Jules Leather, DogLotion.com and Outdoor Technology.) two winters ago. Joe Schuster, the former editor of Freeze Magazine Tom Winter and I went to Bulgaria and skied some of the sickest powder ever. I wrote the feature story and got shots skiing published along with the incredible experience of travelling with great people in a great place. However for anyone looking to do a dream ski trip, I'd recommend that they look up Scott Belton and The Storm Chasers' Powder Highway trip. If I had to do a make-a-wish foundation trip before the end of my life, this would be it. I was fortunate enough to do their first dry-run with Eric Berger two weeks ago and it was gluttonous in every way. Look them up.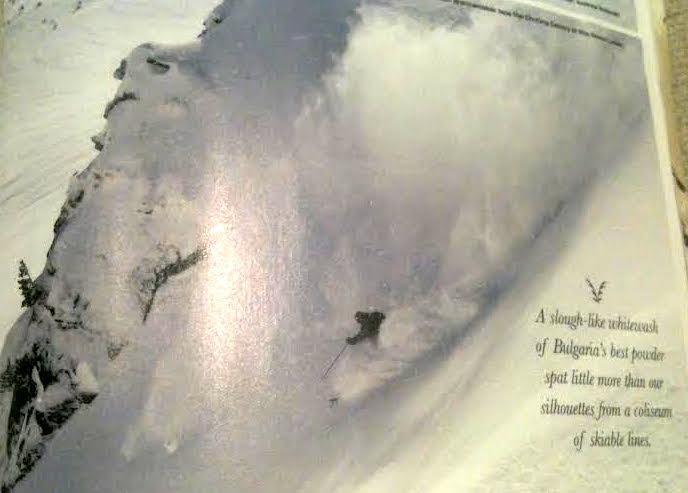 Photo: Tom Winter // Liberty Skis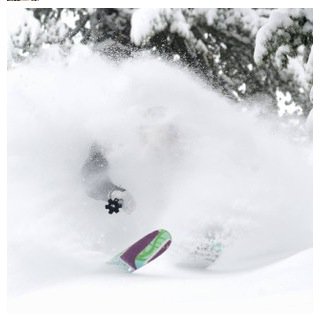 Photo: Tom Winter // Liberty Skis
Any last words?
Big shouts to Liberty, Outdoor Tech, Spy Optics, Trew, Swef, LJL, TMC, Bailey Mitchell, Stewart Medford, Andreas Eder, Camp of Champions, Doglotion, KUPS, Leslie Anthony, Mike Berard, Feet Banks, Sakeus Bankson, the 905's, the 604's and all my friends and family doing their thing around the world.
And PS. if anyone wants to work on the glacier at COC this season, there are a few positions left, please email a resume and cover letter to bentevents@gmail.com I will be doing interviews in Whistler between May 10 and 13th.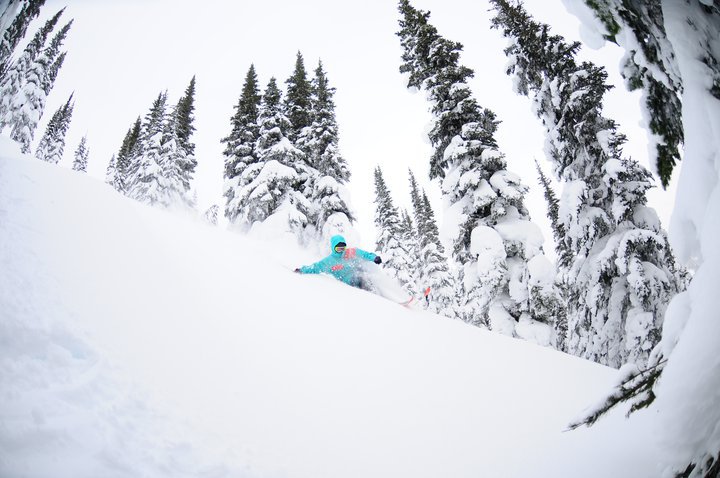 Photo: Stewart Medford
Newschoolers week at CoC is June 29th - July 6th, "Camp A"