Just like point-and-shoots, the camcorder market was also hit hard by the advent of good-quality smartphone cameras. For the average person, all the home video capability they might ever need can now be found in, say, their iPhone. The only problem with that — besides a higher susceptibility to Vertical Video Syndrome — is that the videos you take on your smartphone rarely leave your smartphone.
Enter Cloudee, a new app from the creators of Boxee that introduces a way to share those videos with friends and family without ever having to take them off your phone. Cloudee, which is currently still in private beta, will offer the ability to create collections, set privacy settings, comment on friends videos and build a video stream of your own much like you see in photo sharing apps like Instagram. What's more, you'll also be able to stream the videos you've uploaded to or taken with Cloudee on any of your iOS devices.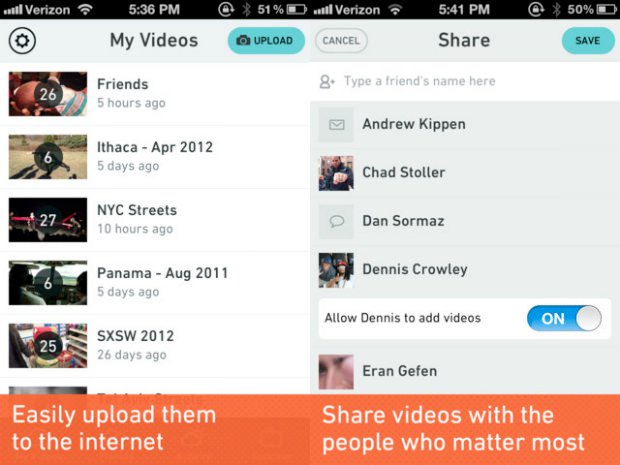 Keep in mind, rumor has it that photo stream will be updated in iOS 6 (which should be announced at the kickoff of the WWDC 2012 on Monday) to include video syncing and photo sharing features, but at this point Cloudee is filling a gap in the market that nobody has thought to address.
If you want to download the app and get on the "stand-by" list for an invite to the private beta, head over to Cloudee's website or go straight to the iTunes store. And if you get access to the beta don't waste any time, the amount of space you have is unlimited until the app launches to the public.
(via The Verge)