This winter has been incredible for the Vail Valley.  Just in the past week, April 6th to April 13th, it has snowed 40 inches.  Yesterday I headed up for a few last pow turns ... and they were deep!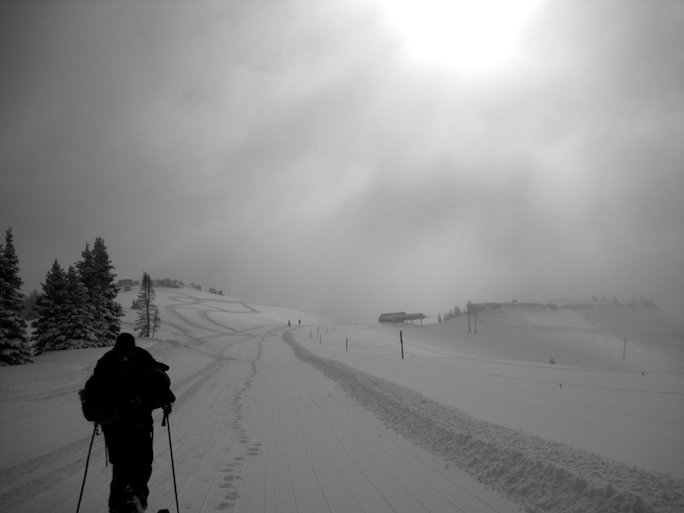 We started out early in the morning. wailing past all the closed lifts...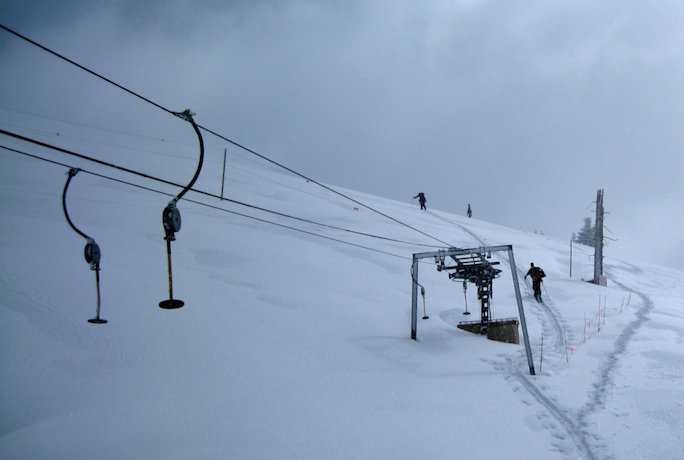 ...and we kept waling.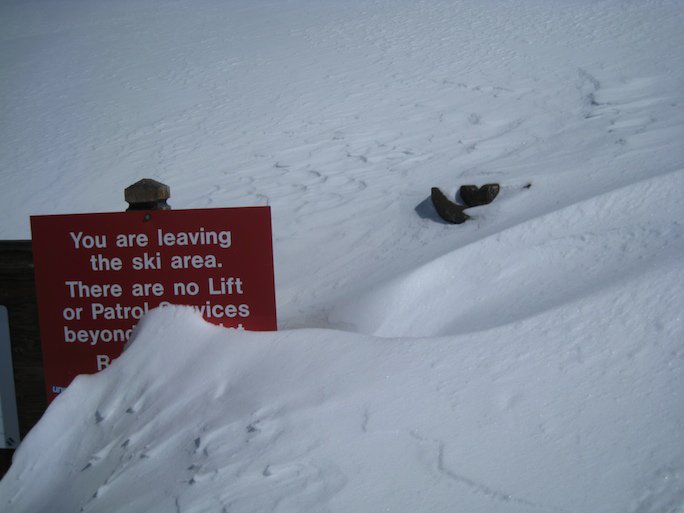 I was amazed last week when this sign was buried this deep on April 4th...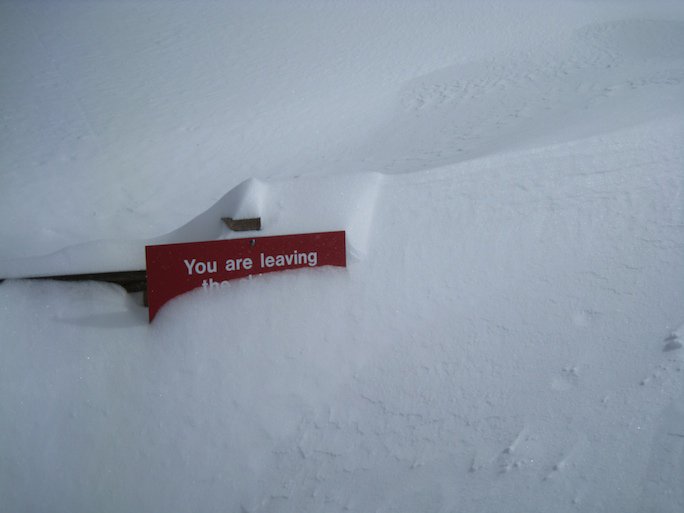 Check it out on April 12th.  Shouldn't it be getting less buried in the Spring.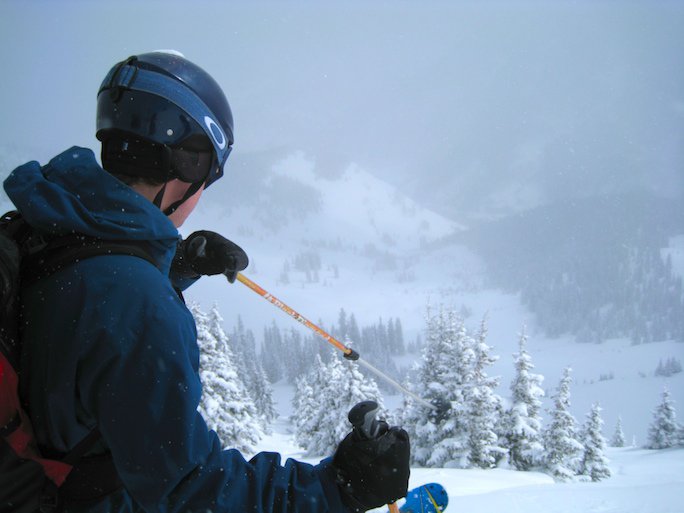 Our fearless leader Pete points out his line, then says "check me out" as he drops into a long line of face shots.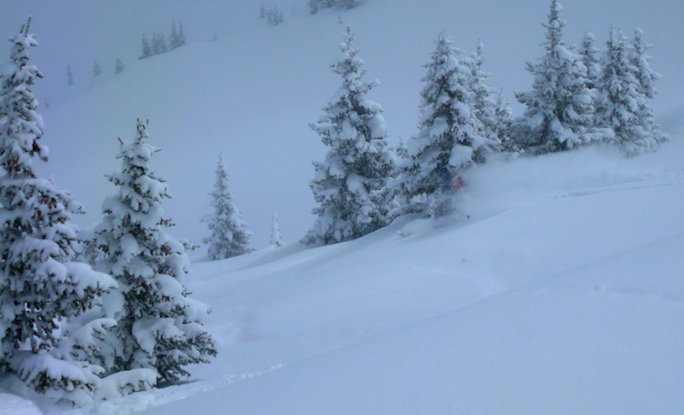 There he goes!  Can you find him in the cloud of snow?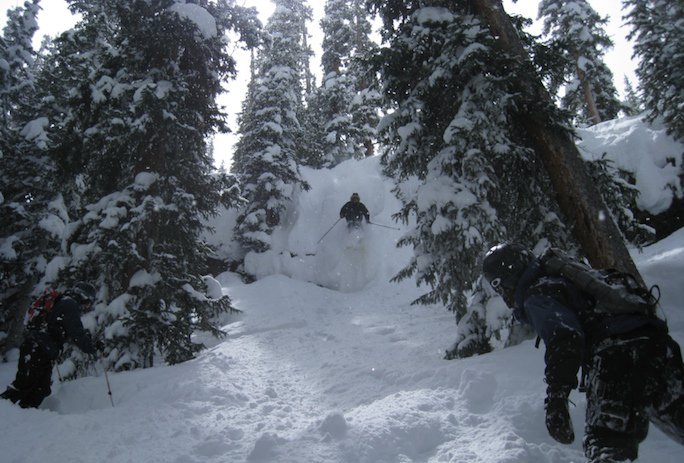 Brian charged off this cliff into a bottomless landing, he came up all smiles.
Thanks to everyone who has been reading this update all winter.  It has been a great season for me and I have had a blast sharing it with all of you.  With any luck I will be back doing it again next winter.  Hopefully we will have another great winter and some of you will make it out to Vail to Get Some!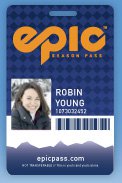 If you're a local, moving here or coming for a semi-permanent visit check out the EPIC PASS, it is an unlimited five mountain pass to: Vail, Beaver Creek, Breckenridge, Keystone and Heavenly
for only
$579
This is an amazing deal to ski the best parks and best powder in Colorado, jump on it soon!
Are you thinking about moving to Colorado yet?!?