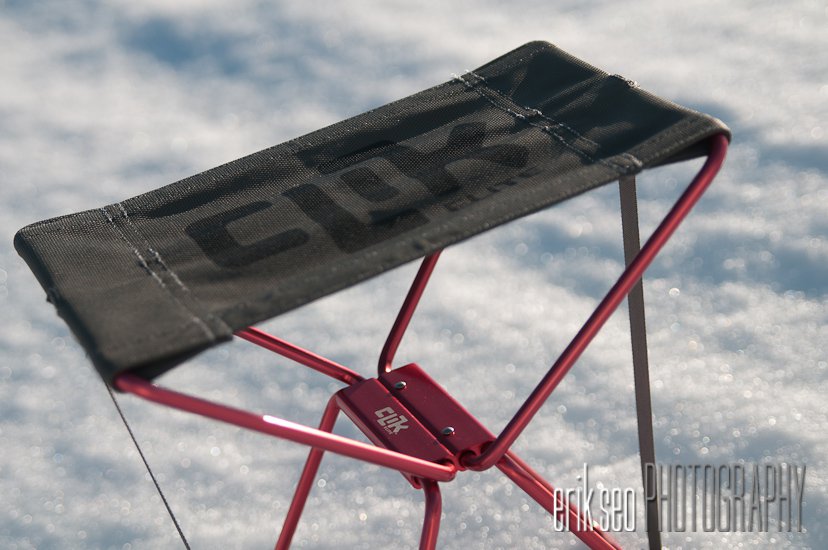 After the review of the Clik Elite Contrejour ?camera backpack, this review of the Clik Elite ClikSit is going to be a lot less in depth. In fact it's going to be real short. This is one of those products though that when you pull it out everyone around seems to give you a WTF type of jealous look as you just pulled out some instant comfort in the middle of nowhere weighing in less than a pound and a half. It's small, it's lightweight and still strong enough to support the tubbiest of people out there. Lets face it, we stand around waiting for light, waiting for the action to happen again, waiting, waiting, waiting, why not do that sitting?
Check it out here at B&H Photography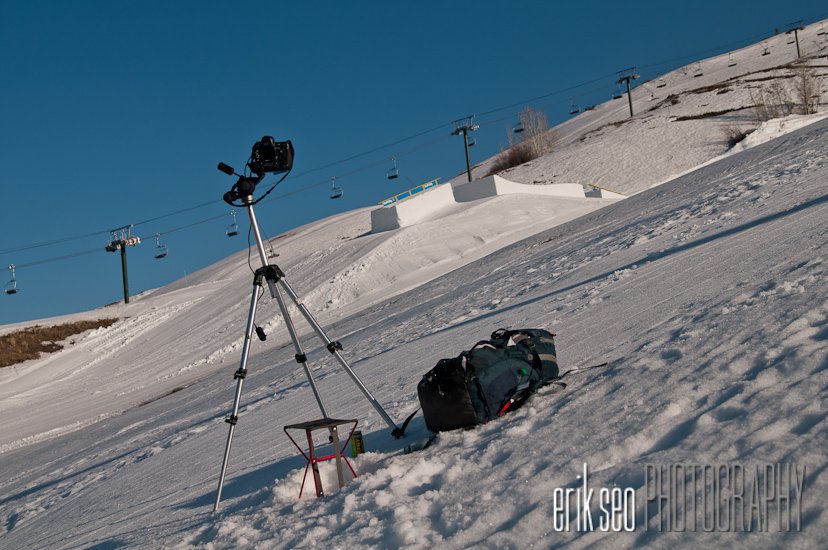 Lounging setup, waiting for things to go down.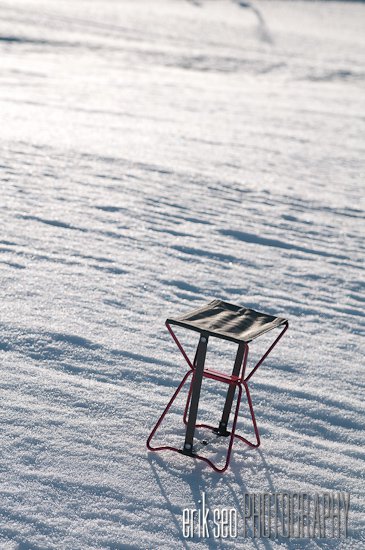 Specs:
Folds up to 91/4? x 8? x 11/4? and weighs only 1lb 5oz.
Constructed of high quality aluminum, high-tenacity webbing and ballistic fabric with riveted reinforcements
Nylon storage bag
300 lb. capacity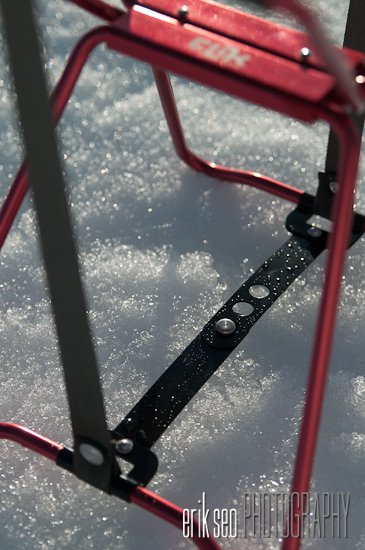 Detail of the connecting strap at the bottom of the stool. Unfold and connect the two steel straps together and have a seat.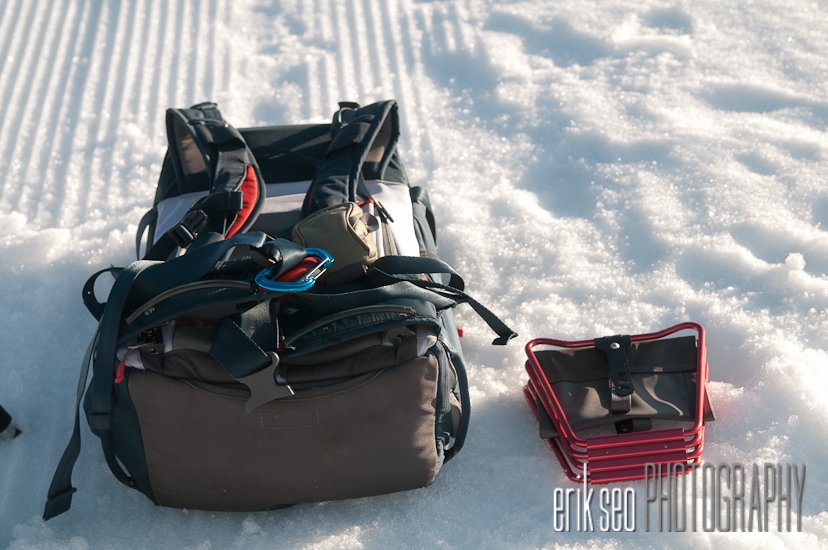 The ClikSit next to the Clik Elite Contrejour 40 for scale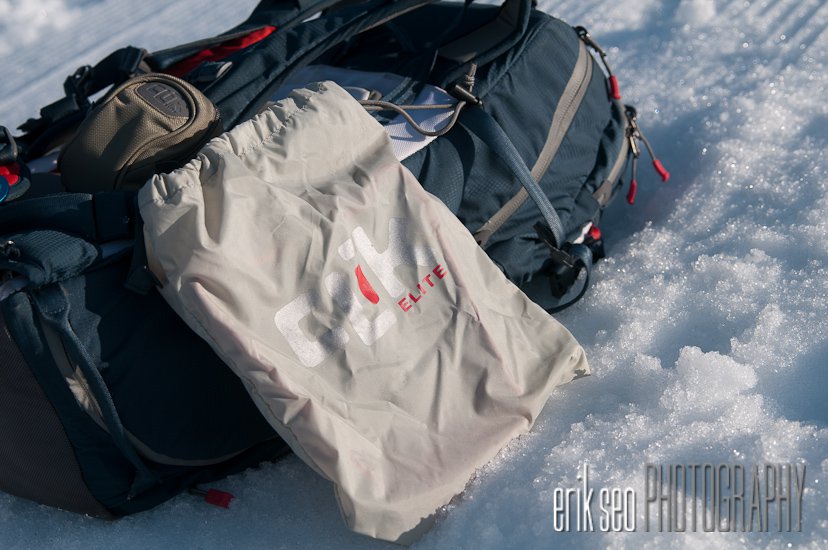 Carry bag that comes with the ClikSit. The package is small and light and fits easily in the front pocket of the Clik Elite Contrejour 40 camera backpack