CHINA PEAK'S FIREBOWL TERRAIN PARK SHAKES THINGS UP
LAKESHORE, Calif. – It's a crisp morning at China Peak, the sun just starting to rise, and the terrain park crew is fast at work prepping the Firebowl Terrain Park for the day's riders.
China Peak Mountain Resort, formerly Sierra Summit Mountain Resort, is located in the Central Sierras, an hour and a half north east of Fresno, Calif. With the new ownership, major changes have been happening all over the resort.
New owner and manager Tim Cohee purchased the resort in spring 2010 and knew that in order to keep up with the demand of freestyle riders the terrain parks would need a major facelift.
"It didn't take long in conversations with our terrain park staff and the top local riders to learn we needed to make a big change if we wanted to build a reputation for offering a top level terrain park," said Cohee, "The good news is we had the ideal location that all the top guys felt would be one of the best in the Sierra, properly designed and managed."
So with a carefully assembled team of terrain park experts, including recruit Branden Heaps from Northstar, the Firebowl Terrain Park was born. The Firebowl run located near the edge of the mountain had long been ignored by skiers and snowboarders a like. But mountain manager Rich Bailey knew it had the potential to be a top level terrain park, giving freestyle riders a territory all their own.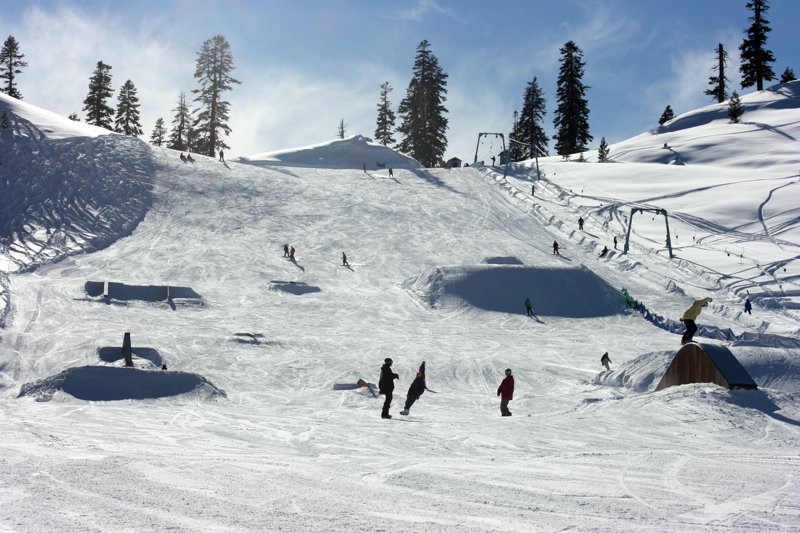 "The location is perfect in every sense, and with Branden's master welder skills, they'll introduce a number of big time features," said Bailey.
Big time features is right. Two massive jumps right off the top give riders some of the biggest air ever seen at The Peak. Sponsored by Sessions, the park offers a brand new kink rail, as well as a number of other boxes and rails spotted throughout the run.
Two other Terrain Parks, the Burton Progression Park on Ullman's Alley and the Boarder/Skier Cross Course off of Chair 6 on Arroyo, round out the park experience for China Peak's guests.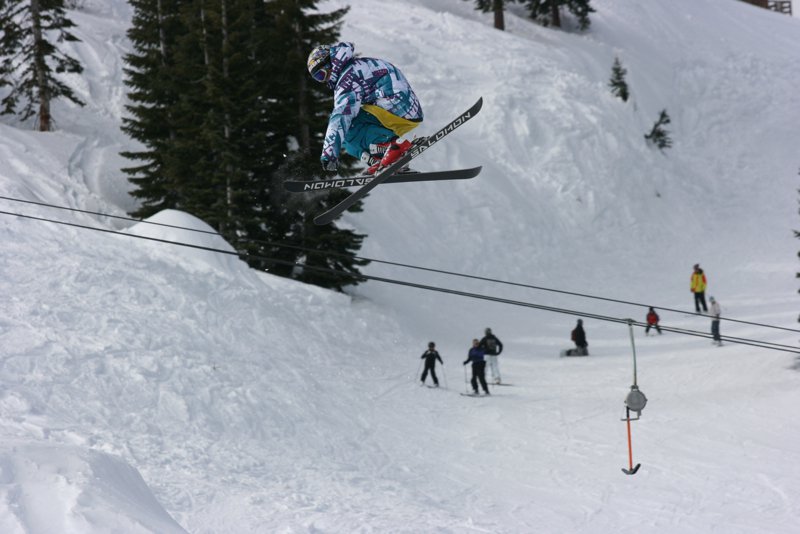 But the new Firebowl Terrain Park is creating the most buzz amongst top riders throughout the nation. Silas Stannard, a top pro snowboarder, grew up at China Peak, at the time Sierra Summit, but moved to Tahoe for a more professional environment.
"When I heard from my friends around the area China Peak was going to build a new park in Firebowl, I knew it was time for me to return to my home resort," said Stannard, "I met with Tim, Rich, and Branden, and I knew they were going to bring a whole new vibe to the park. I can't wait to be part of the new scene at The Peak."
For more information on China Peak Mountain Resort, visit skichinapeak.com or call (559)233-2500 for hotel reservations and more.