First off, let me start this article with the best rail in town. Texture of the rail. Notice the metal generator; it can be used as a drop in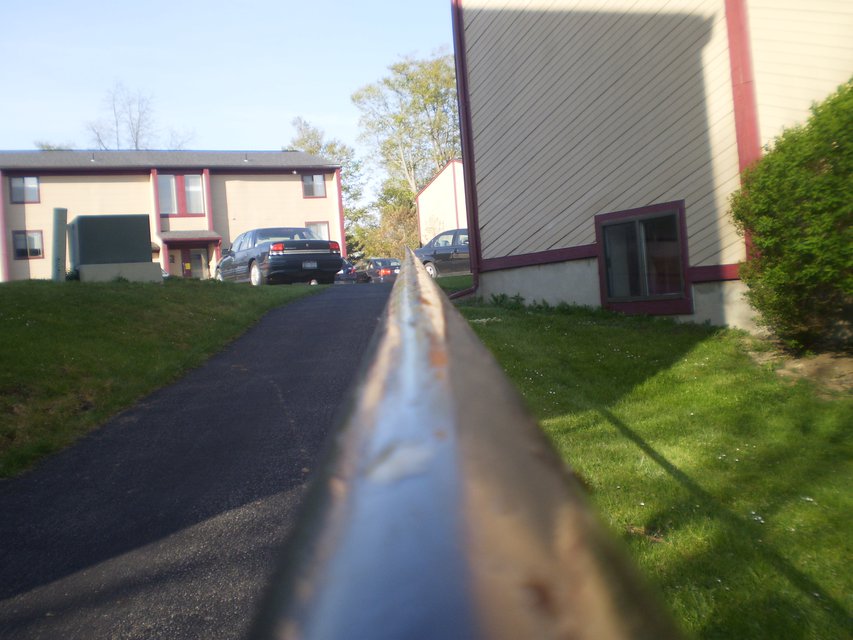 end of it
Here is the whole rail looking down. Notice the generator again.
This rail is the one next to P&C, but not hidden like the other one
You could probably use the hill across from the rail as a drop in, if there were no cars coming
This rail is behind the Chinese food place. It is an office. It says no skating or inlining. It doesn't say no skiing!
This is a nice F-D-F rail on Sullivan street. It has been jibbed by skate boarders. If you look at it you can see tons of grind marks.
This is a flat down 5 stair rail going from the lakeside park pavilion down to the lake. Lots of privacy in the winter!
And that's all the good rails in Caz!