Words & photos by Kyle Meyr
I've
always believed that the Scandinavians were a good reference point for where
the bar for professional skiing is at right now. Whether setting trends or
perfecting them, our Nordic counterparts have always been on top or ahead of
the game in both skiing and filming. I recently spent some time with the
Norwegian film crew that is Chaoz Productions as they ventured into
the middle of nowhere in Norway to follow up on that belief, only to be astounded
once more and reminded of the validity of my assumption.
As
the crew of star-studded athletes ripped themselves away from their lavish springtime
lifestyles of cheap beer, frozen pizzas, and copious amounts of Norwegian women
to converge in the isolated skiers' heaven that is Røldal, 10 meters of snow
and promises of a colossal kicker awaited. At the crack of dawn, we shook off
the long drives and late arrivals and made haste for the mountain where a
morning of building and shaping awaited.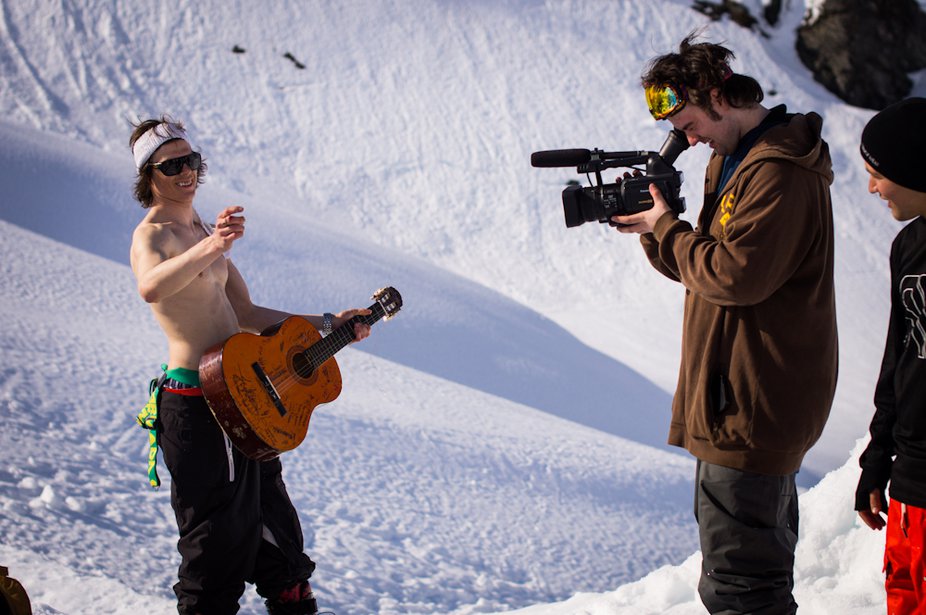 Kim serenades the camera on a break from digging.
After
an arduous morning, it was time for the athletes to harvest the fruits of their
labor. Straight airs evolved into warm-up tricks and warm-up tricks into
bangers in the blink of an eye. With the likes of Kim Boberg, Walter Scott
Wood, Gaute Silseth and Lars Haakon Hafsal on hand I had assumed that I was in for a
treat, but I never imagined the guys to throw down like they did on the first
day. The super poppy booter beckoned for Lars' and Gaute's doubles and quivered
in the wake of Walter's switch hits while Kim was grabbing enough tail to make
Gene Simmons jealous.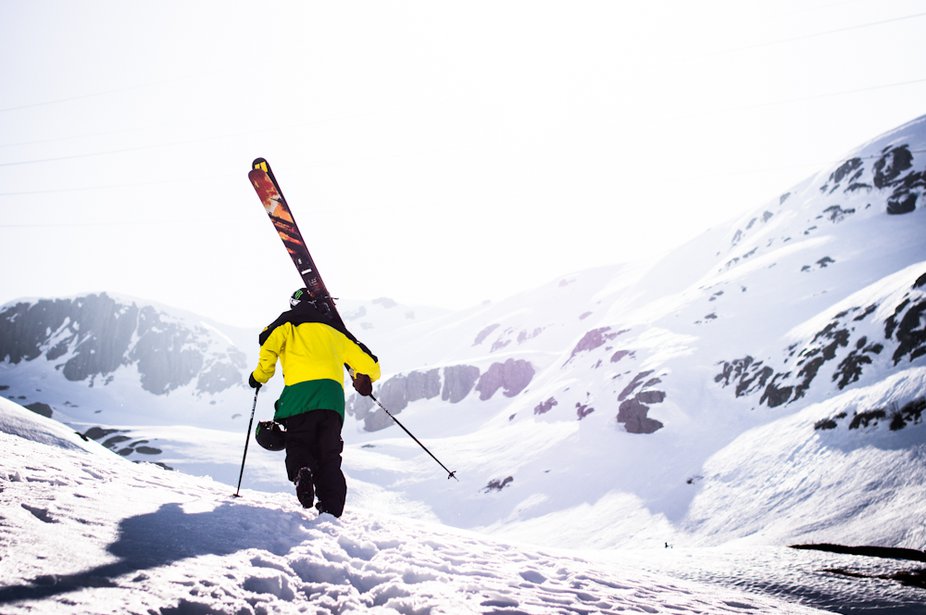 Kim makes his way to the top of the in-run.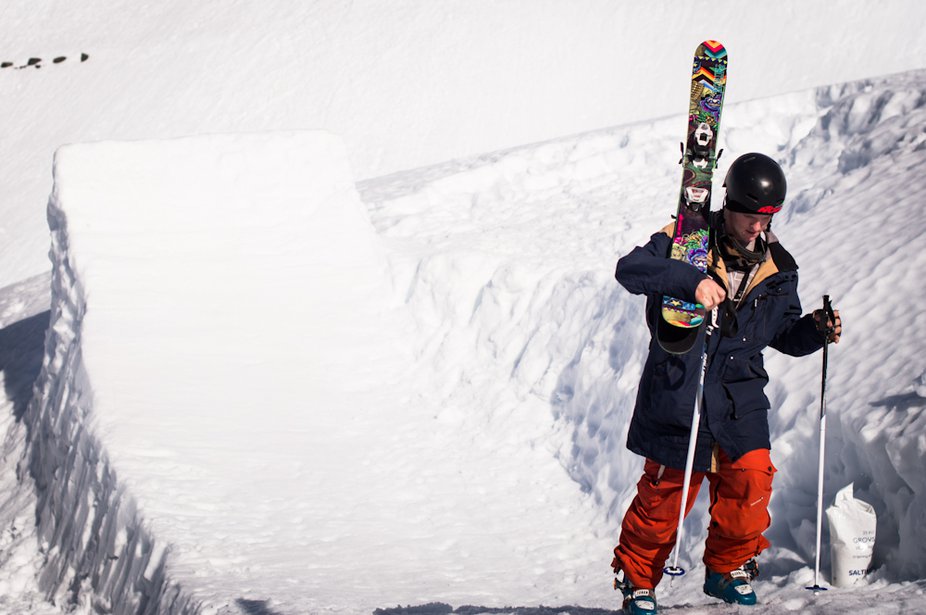 ...and Lars follows.
The
second day saw the jump morph into a hell of a hip and, once again, the boys
jumped at the chance to hit this rejuvenated feature. In no time at all,
everyone was sending it harder than the next to solidify his spot in the
upcoming movie. Even Gaute, who earlier that morning had proclaimed his
skepticism of the hip, was spinning so hard that his iPhone escaped his pocket
between inversions.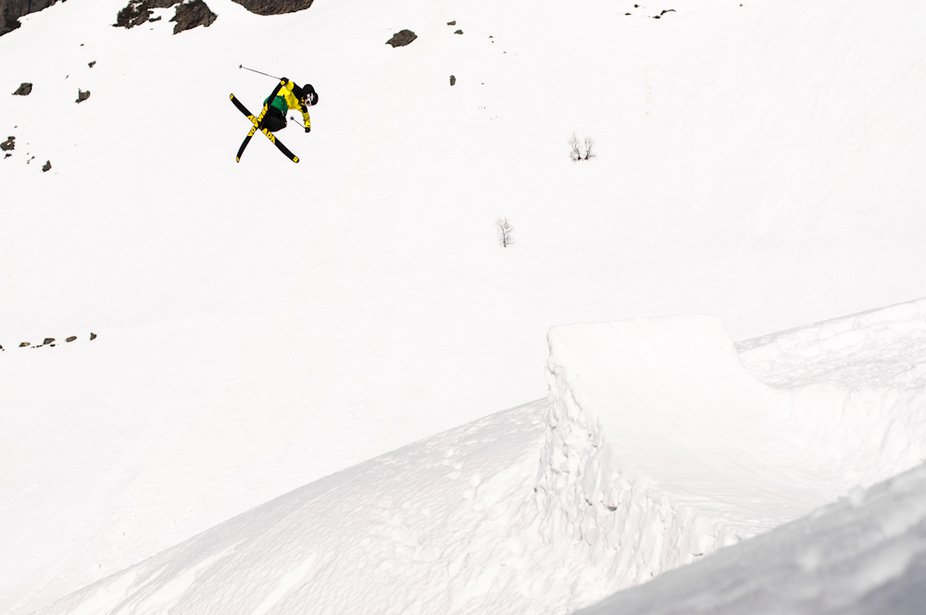 Kim keeps us all inspired with unnecessary amounts of style...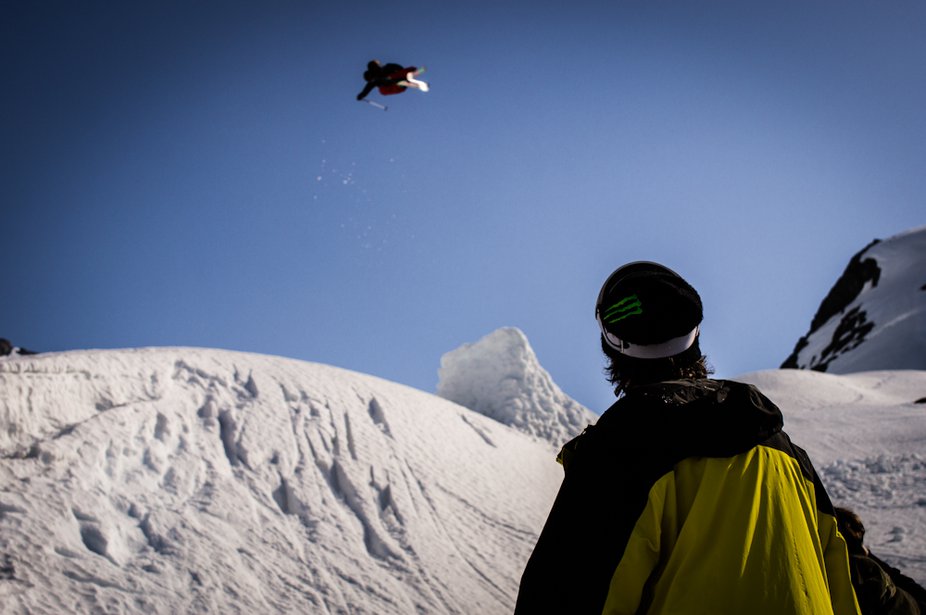 ...and finds inspiration in Lars'.
With
sun-beaten complexions and aching bodies, the session withered to a halt and
everyone was anxious to pack it up and call it a day...well almost everyone.
Gaute's creativity took control and amidst the picturesque backcountry of
Norway he managed to find urban opportunity. Soon enough, Gaute had coaxed
Walter into "helping" him dig out the spot. After half an eternity of cute
conversation with his woman, Gaute found time to move a few shovel loads
himself and the feature was ready to be slain another day...and so it was.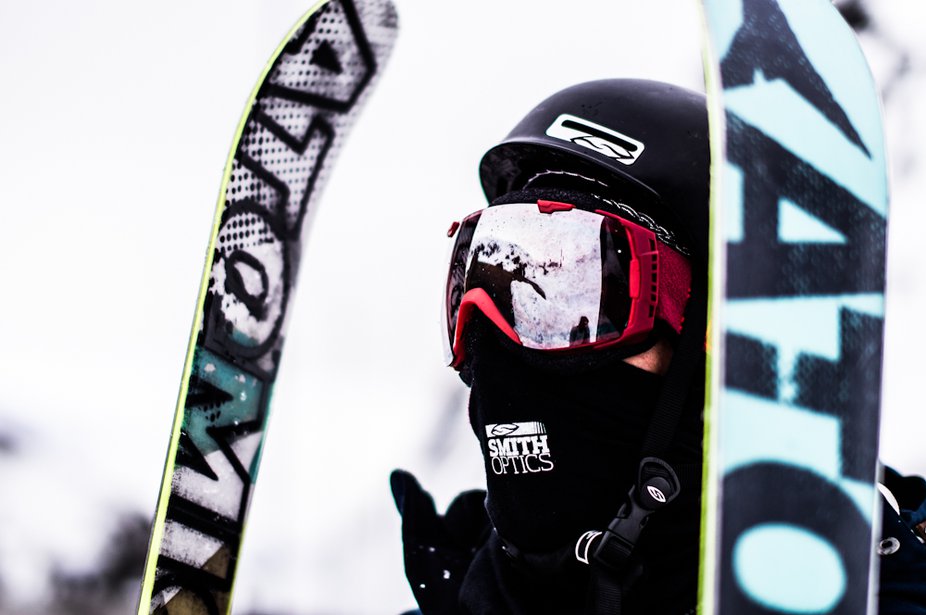 Gaute eyes up his urban creation.
By
the end of the trip, I had the chance to sit down and talk with Eivind Aurstad
about Chaoz Productions' upcoming movie. With the success of last season's
movie, "Broken Record", Eivind emphasized that this year he plans to follow
the same formula but make it "bigger and better than last year". In search of
perfection, he plans to change his approach to some of the problems faced last
year, in particular the big mountain segments, by "following the weather".
"When we shot Broken Record, it
was the first time we were shooting big mountain ever, so it was a totally new
experience, at least for me," says Eivind. "This year we have a bit more experience and know
what's up."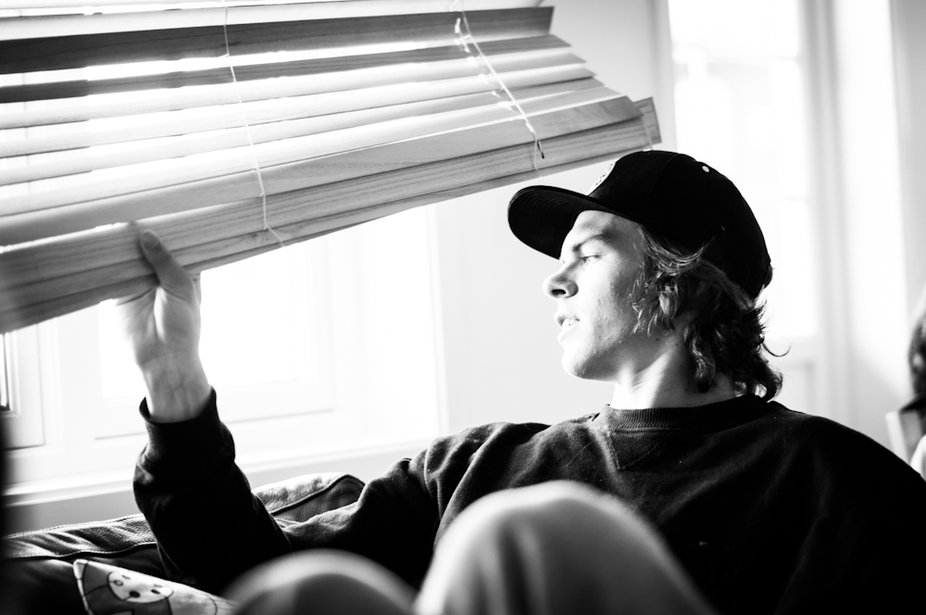 Kim plays weatherman on a down day.
Also, Eivind insisted that "the
Narvik kicker (from last year) was too small" and emphasized a new approach to
the kicker segments for this year's movie. With Red Epic cameras and Norway's
infinite "eye candy", all he needs now is a more "badass kicker" that's "bigger
and better".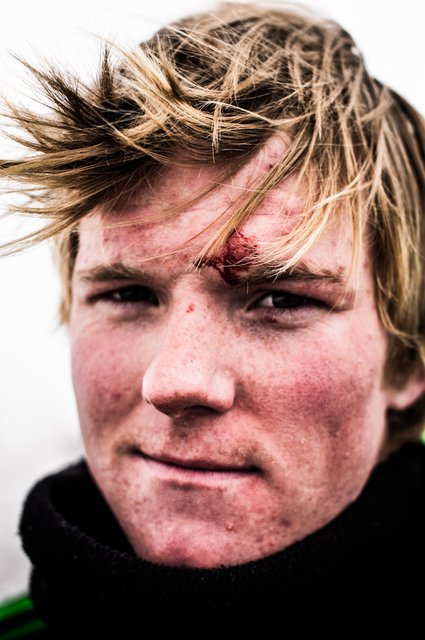 Bigger and better means just a bit more blood, and Lars is willing to take that risk.
Along
with a revamped view on the big mountain and kicker segments, Eivind will be
introducing a new face to the crew – Walter Scott Wood. With the addition of
Walter to Chaoz also comes immense competence in the halfpipe, which has been
uncharted territory until now. "The pipe shoot was difficult but cool," said
Eivind. "The shots look really good!"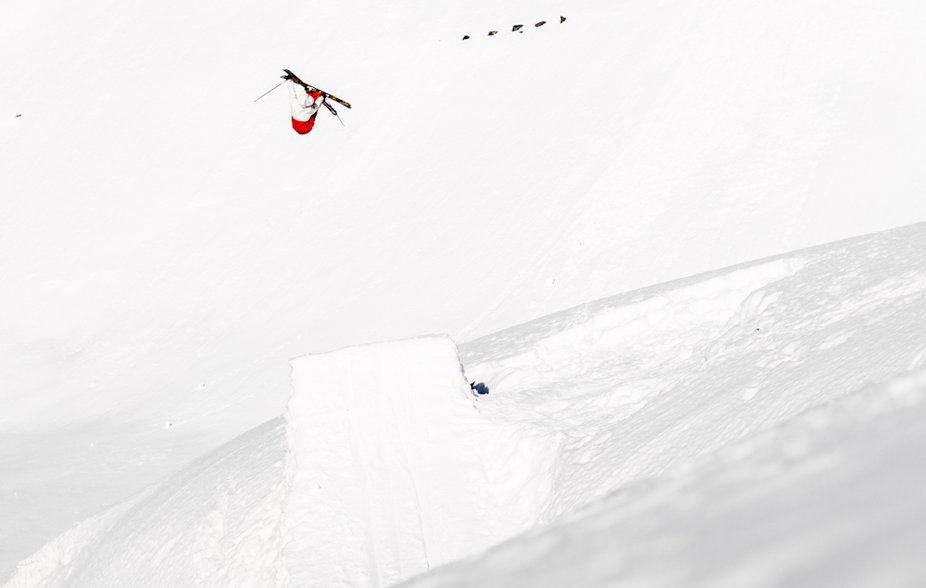 Walter looks this amazing in a halfpipe as well...believe that.
Finally,
he went on to emphasize how much he and the riders have been focusing on urban
shots this year as well. "Things went a little slow last year, but this year
we've shot a lot more urban and
really put effort into keeping it creative and cool," he said. "Besides that,
the goal is to improve the overall quality of the production. That means
everything from cinematography to post production."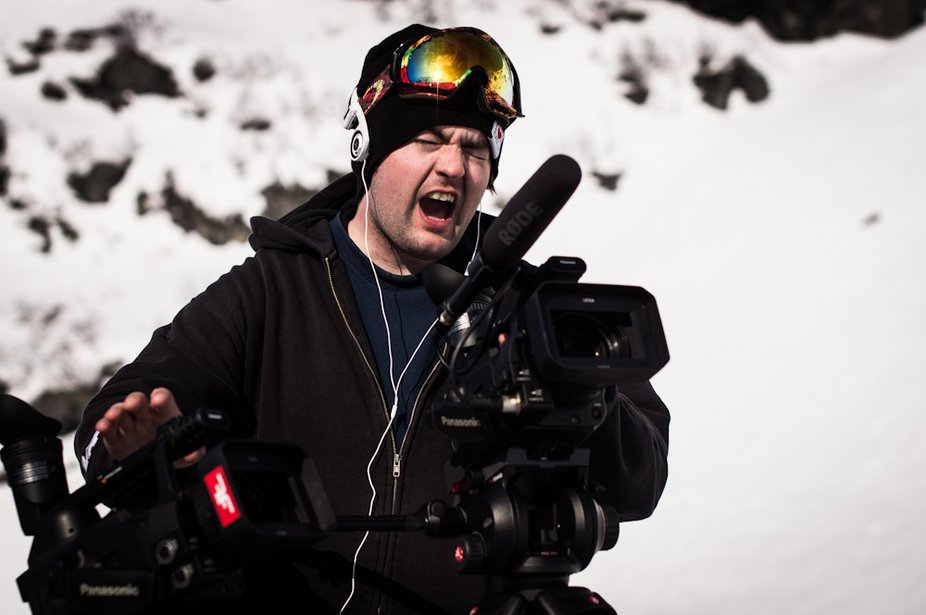 That's EIVIND AURSTAD, ladies, and yes, he's on Facebook.
Chaoz
Productions' newest movie will be dropping this Fall for free online, but Eivind is not going to make you wait that long to
see some action. Along with the movie, Eivind announced that a few webisodes
are in the making and are set to drop very soon.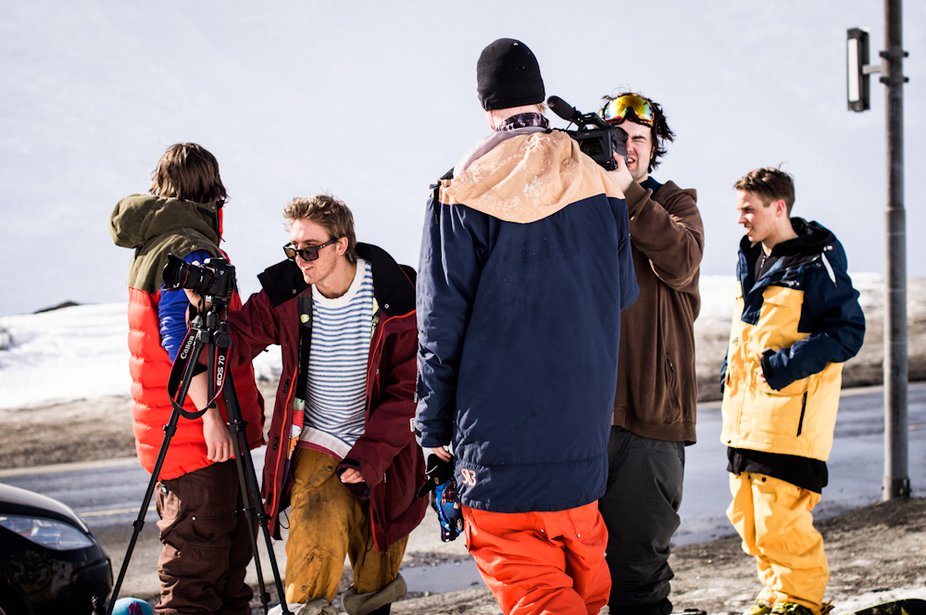 For more information on Chaoz Productions and to keep tabs on what they're up to, check out http://www.chaozproductions.com.