The construction of the 2016 Suzuki Nine Queens castle has begun in Serfaus-Fiss-Ladis, Austria. The 3D models will be transformed into snow ready for the all-female supersession taking place 13th to 18th of March 2016. Joining the world's best, invited skiers and snowboarders are the "Become a Queen" online video competition winners Johanne Killi (NOR, Ski) and Julia Marino (USA, Snb) who demonstrated solid technique, style and creativity. Don't miss the Big Air Contest on Friday, 18th of March.
https://www.newschoolers.com/videos/watch/815895/Suzuki-Nine-Queens-2016---Become-A-Queen---Johanne-Killi Ski Johanne Killi
https://www.newschoolers.com/videos/watch/815896/Suzuki-Nine-Queens-2016---Become-A-Queen---Julia-Marino Snowboard Julia Marino
https://www.newschoolers.com/videos/watch/815897/Suzuki-Nine-Queens-2016---Ski--amp--Snowboard-Trailer Trailer 2016
The 2016 Castle
Each year the unique feature, built by the experts from Schneestern, finds different ways to challenge the riders. This year the nearly 25 meter wide main castle boasts a total of five take-offs, with two main booters measuring 21m form the lip to the knuckle, two step-ups and a smaller kicker through the tower. The hexagon shape jib feature is centred around a draw-bridge jib surrounded with a gap to down box, a double rail stair-set and 2 fun quarters.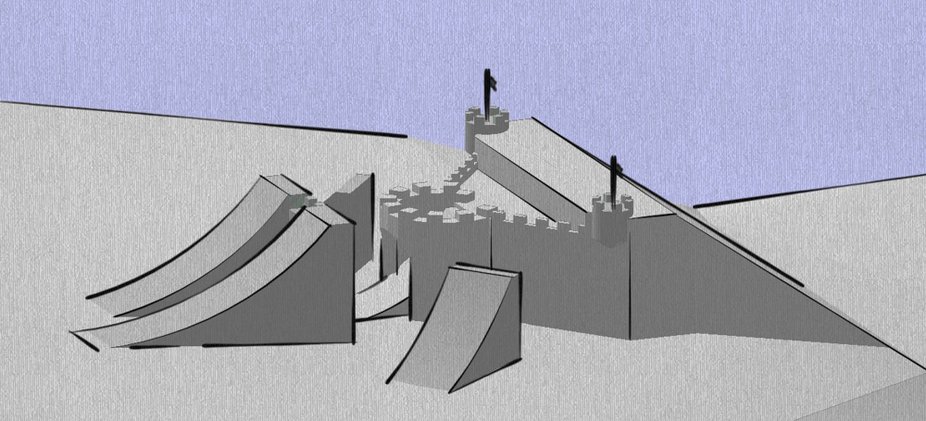 The Riders
Returning to the top of the castle are snowboard extraordinaires Jenny Jones (GBR) and Jamie Anderson (USA) as well as, Kjersti Ostgaard-Buaas (NOR), last year's winner, who is currently turning heads showing her all-round skills on the Freeride World Tour.
Emma Dahlström (SWE) who has been collecting medals on the freeski circuit is back along with Keri Herman (CAN), Kaya Turski (CAN) and many more. Mixing it up with fresh talent, there are the first-time queens, such snowboarders Hailey Langland (USA) and Katie Ormerod (GBR) who stomped a world first 1080 double cork (2014), and young-gun skiers Maggie Voisin (USA) and Guilia Tanno (SUI) who recently was 2nd at the U.S Grand Prix.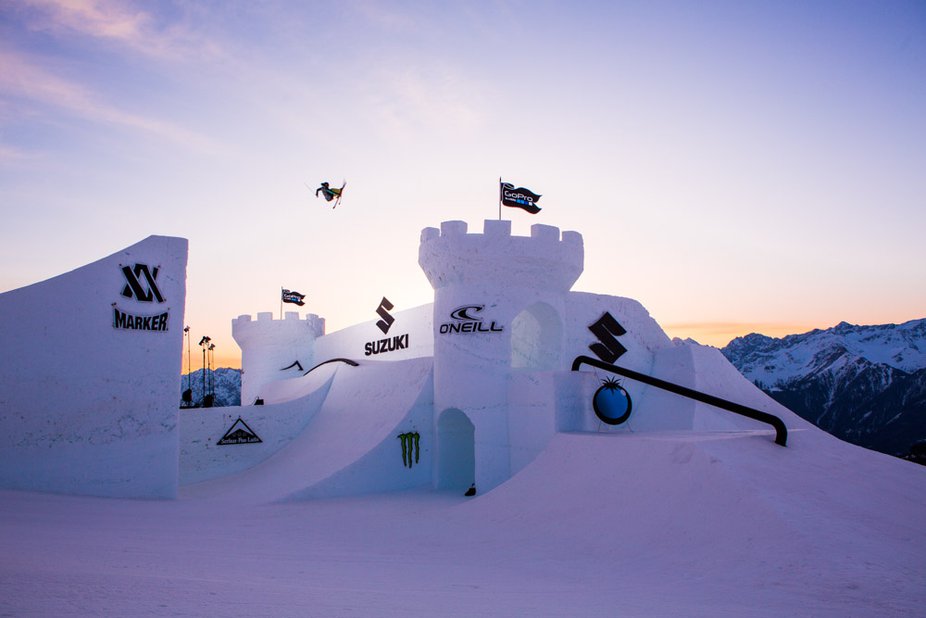 Keri Herman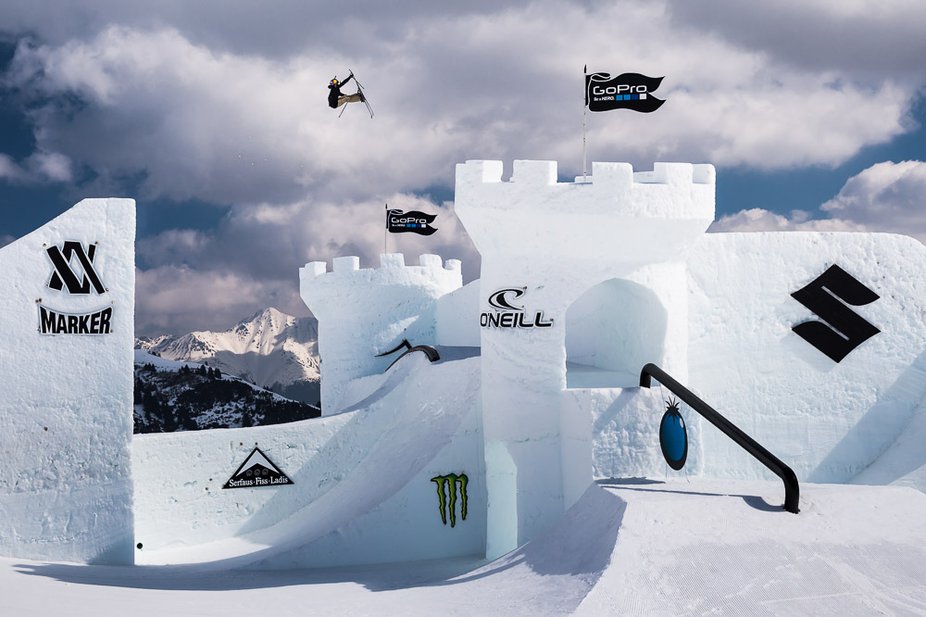 Lisa Zimmermann
Suzuki Nine Queens – The Concept
The event, now in its 6th year, will host various shoots during the week, including sunset and sunrise sessions, creating stunning photos and videos. In addition, the invited photographers Flo Breitenberger (GER), Dasha Nosova (RUS) and Ilana Barkusky (CAN) will be competing for best photo in various categories. Creating a unique feature for the athletes to ride without pressure is the idea behind the event, leading to incredible performances, which progress the sport. The Big Air Contest wraps up the week and is the "showtime", where the best action takes place. See you there!
RIDERS SK
Dania, Assaly, CAN
Coline Ballet-Baz, FRA
Emma Dahlström, SWE
Keri Herman, USA
Johanne Killi, NOR
Tiril Sjastaad Christiansen, NOR
Zuzana Stromkova, SLO
Katie Summerhayes, GBR
Guilia Tanno, SUI
Kaya Turski, CAN
Maggie Voisin, USA
Lisa Zimmermann, GER
RIDERS SNOWBOARD
Jamie Anderson, USA
Julia Baumgartner, AUT
Kjersti Ostgaard-Buaas, NOR
Anna Gyarmati, HUN
Sarka Pancochova, CZE
Jenny Jones, GBR
Elena Könz, SUI
Hailey Langland, USA
Stefi Luxton, NZE
Julia Marino, USA
Klaudia Medlova, SVK
Katie Ormerod, GBR
Christy Prior, NZE
Birgit Rofner, AUT
Olya Smeshlivaya, RUS