All photos courtesy of Carinthia/Big Boulder
As sister resorts under the Peak Resorts brand name, Carinthia and Big Boulder have been riffing off one another for years. The owners of Peak Resorts were some of the first to value freestyle and park skiers as a fundamental element of resort riding on the East Coast. They quickly dedicated significant resources to the park skiing community and put significant value on the parks of the mountains they managed. This dedication to park skiing has produced some of the best parks on the East Coast, at both Carinthia and Big Boulder.
The partnership has allowed each mountain to offer a premium riding experience within their niche. Carinthia, Mount Snow's notorious park area which has developed a powerful brand of its own, has always been a huge network of fun terrain, featuring creative rails, big jumps, and all-wooden features; while Big Boulder has held it down with the "small mountain, big parks" vibe thanks to arguably most dedicated park crew and riders in the area. The "resortship" the two share has also created a sibling rivalry like no other. Locals from each mountain often rip each other apart on the internet at the call of their respective crews and this has fostered a sense of connection and community between the two parks. Needless to say, it's all good times in the real world though.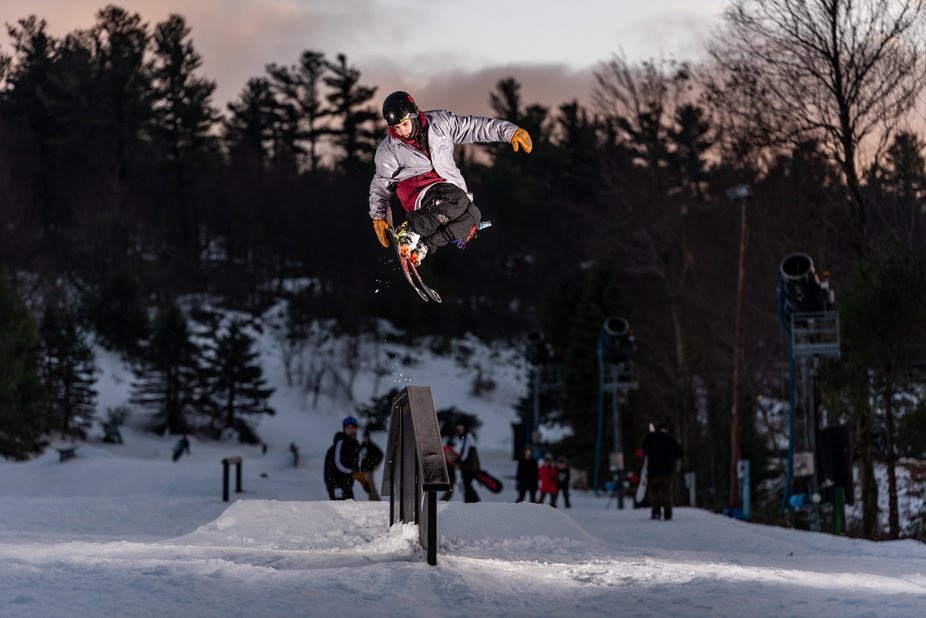 Big Boulder Rail Garden.
Being able to play off one another has benefited these parks greatly in the past. They have been allowed to market in a way that deviates from the traditional resort. Carinthia and Big Boulder boast about their jibs, hips, and jumps, not perfectly groomed packed powder and high-end apres-ski bars. Not only has the feel and tone of each resort developed through this partnership, but we also saw the development of the Drifter Pass. Since its inception, the Drifter Pass has been an easy and affordable way for skiers ages 18 to 29 to afford to ride after they move out and lose the mommy and daddy sponsorship. It has created a sense of one family working together, giving skiers the flexibility to move from mountain to mountain and experience new terrain. Now that both resorts are on the Epic Pass this year, that ability to move around only increases.
Before you panic about the Epic Pass expansion, let's talk about what it actually means for these two hills. We've all heard how Vail and the Epic Pass are going to ruin skiing and make it corporate, but the guys over at Carinthia and Big Boulder were positive about the whole thing. Remember hearing about how Big Boulder getting acquired by Peak would ruin it? Or how the new base lodge would ruin Carinthia? Every time the parks adapt, and in general, we mostly see improvement. According to Jamie Storrs, the Senior Communications Manager at Peak Resorts, "This narrative is not new to us. Every year we hear the "vibe" is getting killed... and it never has been...We still consistently build the best park set-ups that can be found on the east coast, and that is not going to change".

Current Epic Pass options
What the Epic Pass does mean for skiers is they now have access to the best parks and freestyle terrain in North America under one pass. The Epic Pass includes Breck, Keystone's Area 51, Park City, Whistler Blackcomb and more. And the crew over at Big Boulder and Carinthia are very excited about this growing network. Big Boulder's Park Manager, Pat Morgan, says, "Everyone has a strong suit and their whole programs are great, this allows them to vibe off each other and collaborate... We'll now be able to build parks better, safer, and more efficiently". If you've already bought your Drifter Pass for the year and want to upgrade, you can use it as a credit against an Epic Pass and get riding out West.
When it comes to what will be changing out east this year, the news is good too. Over at Carinthia, there will be a new park opening up called "Fool's Gold". While a trail under this name has always existed, it will now feature snowmaking and a top-to-bottom park of small to medium features connecting the Grommet and Nitro parks (so no need to blast the knuckle on that massive jump that used to be there). The Carinthia park builders are still in the metal shop welding some of the weirdest features we've seen and will be increasing their total feature count to 230 with the addition of this new park. Snowboy is returning and as is the Carinthia Classic, your first chance at grabbing a big paycheck on the east coast. This year, the latter will be on December 21st and there's a $20,000 purse up for grabs.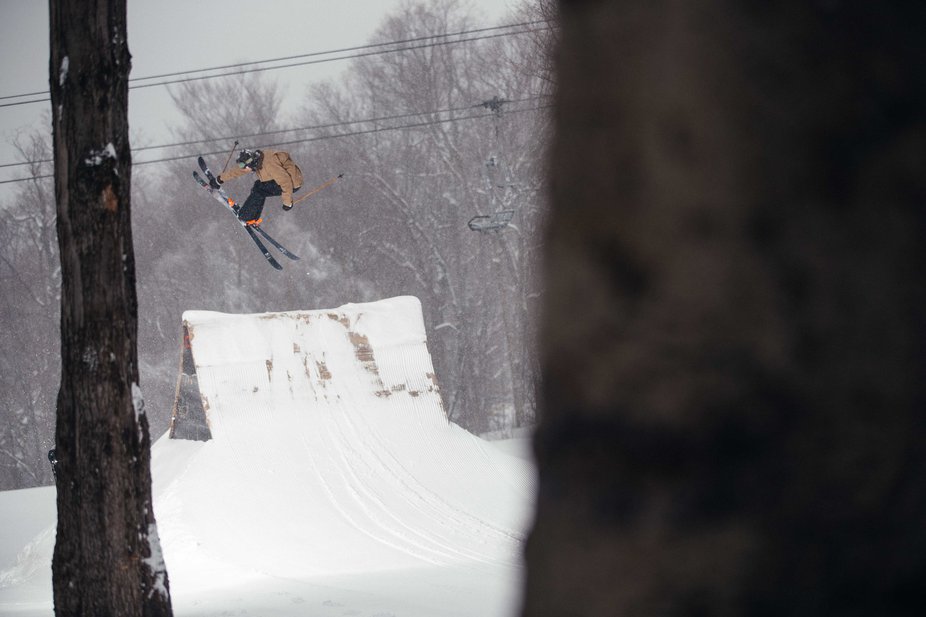 Carinthia's Prospector Park.
At Big Boulder, it's going to be business as usual on the park front. They will still be building the most creative parks around, and the new Vail money will be helping to improve snowmaking and resort operations. According to Pat Morgan, "We're all going to have a good winter maxing out our corporate credit cards and having a good time". Andy Parry's Tell A Friend Tour will be returning and they will be hosting a partnership event with Monster, as well as "Catskills" at Hunter Mountain.
So while the Epic Pass expands all we can say is there's no need for panic. Carinthia and Big Boulder Parks are going to stay true to their core values and continue to build some of the cleanest and most creative set-ups on the East Coast. So far we are seeing nothing but improved snow conditions, park budgets, and lift operations...and that is something we can all get behind.
-Sponsored Content-