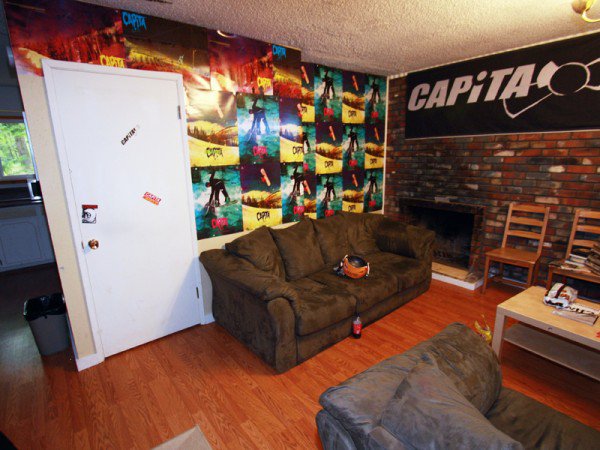 Here's a sneak peek into what it's like to be a Windells camper. The Capita cabin just got a brand new remodel for the summer, including entire walls of posters, banners and an Xbox 360 Kinect system for the campers. The stoked campers staying in the cabin have been coming back to camp after shredding to play Kinect ping pong and soccer matches. It's been awesome!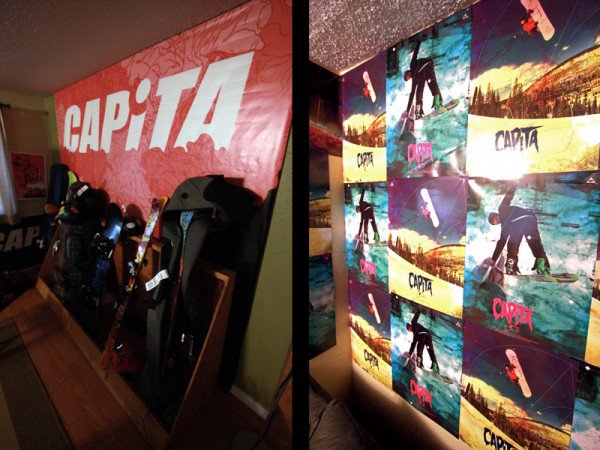 A Board storage rack and a wall full of inspiration.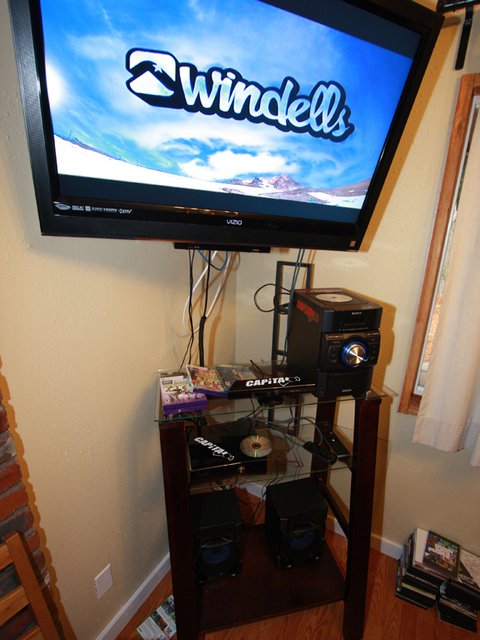 Xbox 360 Kinect on the flat screen.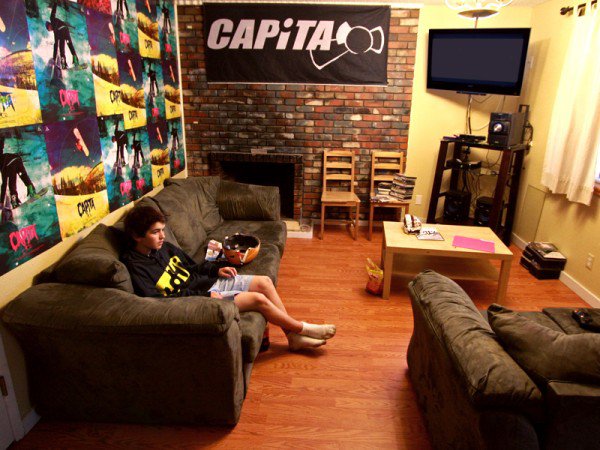 Windells - BMX. Skiing. Skateboarding. Snowboarding.