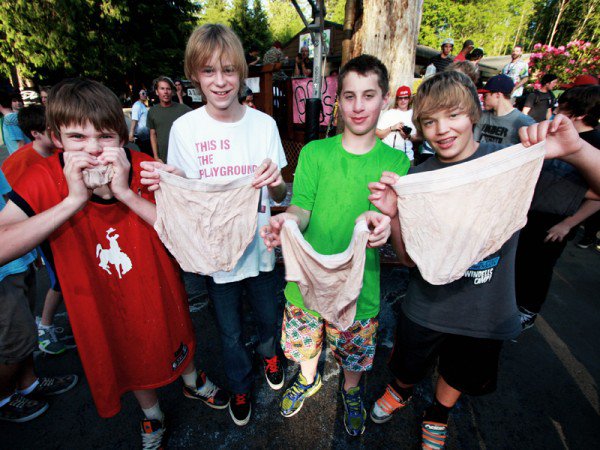 The Capita crew came through Windells last week to promote their video project coming this fall called "Defenders of Awesome", and give campers a chance to win some free stuff. Like always Capita came up with a creative way to find the kids deserving of free gear and they definitely earned it.
This game was pretty simple but had a disgusting mental twist to it. Each team started with a clean pair of unnecessarily large, white, mid-rise briefs and a white, paper cup. Then each team member ran the clean briefs over to a cooler full of thick, brown, chocolate milk. The "tighty-whities" acted as a sponge as the campers scampered back over to their cups with a handful of chocolate milk. Then they squeezed every bit of milk out of the underwear and then ran back to the cooler to fill up their underwear "sponge." As soon as the cup was half full, they chugged the milk and pass the undies to the next teammate until all four team mates had finished a cup of chocolate milk. The winning team was hooked up with Capita gear and a free pair of briefs as a dirty souvenir. Here are some photos to help explain.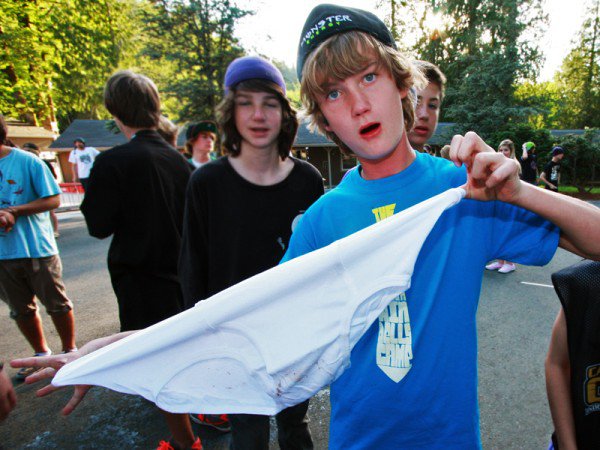 These were meant for a large man, instead children are playing with them.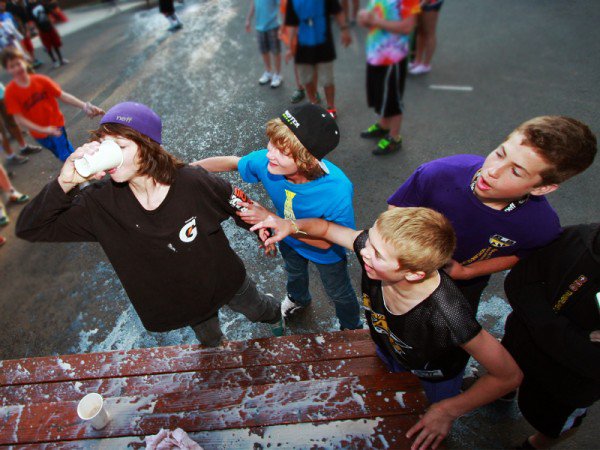 Going for it.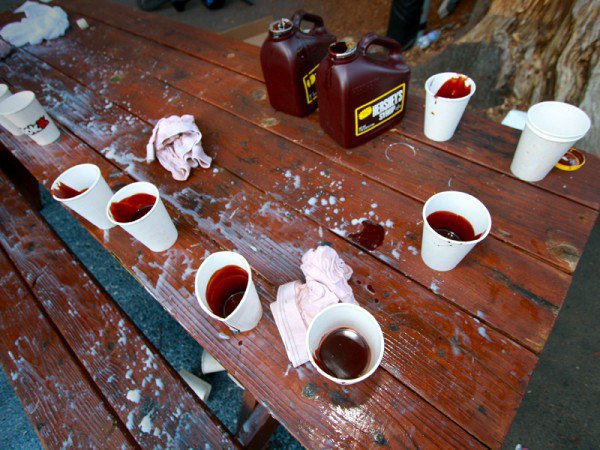 Syrup and more syrup.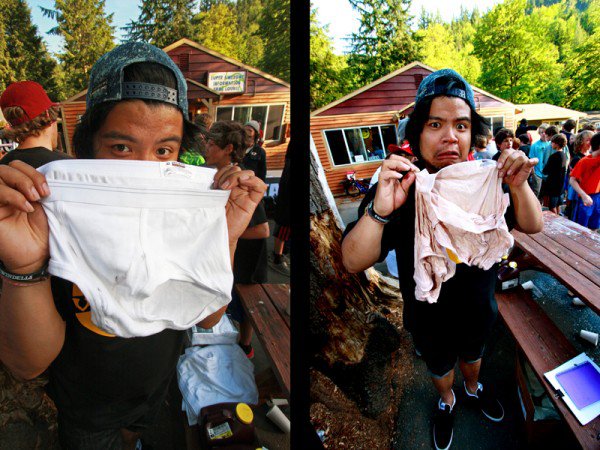 Tsunami shows you the before and after, and great facial expressions.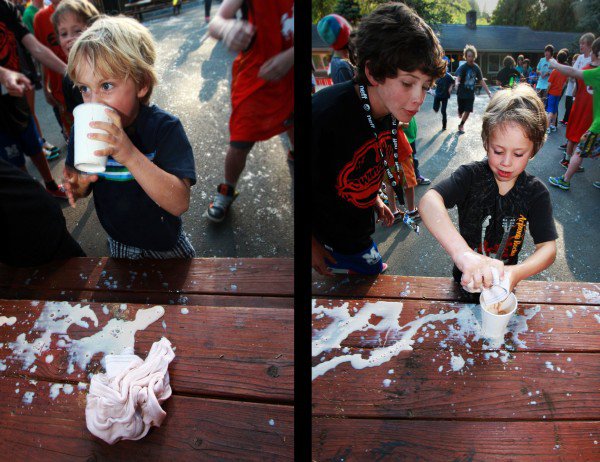 These guys both could fit in one pair of underwear.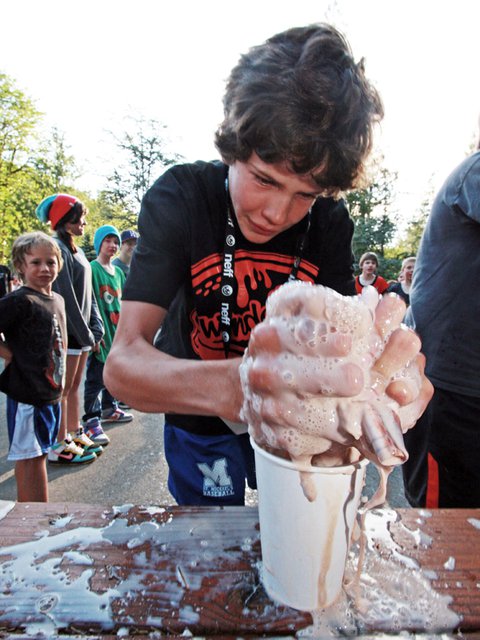 This camper had the technique down.
Windells - BMX. Skiing. Skateboarding. Snowboarding.