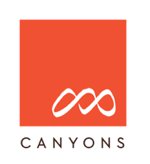 Canyons Announces Online Job Competition – "The Ultimate Mountain Gig"
Share Your Mountain Experience on HowDoYouMountain.com and
Canyons Could Pay You to Be Their Guest This Winter
Park City, Utah (November 2010) – Tapping into both the physical and emotional pursuit of one's affinity with the mountains, Canyons invites all to visit HowDoYouMountain.com to share how they "mountain" for a chance to land "The Ultimate Mountain Gig" and spend the entire season as their VIP guest and resident blogger.
In this newly created role, the person chosen for the "Ultimate Mountain Gig" will live at The Waldorf Astoria Park City located at Canyons for the ultimate mountain experience from January through April. They will post several blogs per week in hopes of inspiring others to find their own ways to mountain.
"We are evolving here at Canyons away from acting like the typical ski resort," states Todd Burnette, Vice President of Marketing, "and are becoming a true year round mountain destination. We believe the reasons why guests come to our mountains have evolved as well. So we created this position not only to give an insiders perspective to our resort and all of our new enhancements, but to also show others the diversity of what it means to mountain today and to motivate them to find out how to do it for themselves."
Videos submitted to HowDoYouMountain.com by November 25, 2010 will be considered for this four-month position. The selected candidate will also be paid a $40,000 salary, live for free in a suite at the new Waldorf Astoria Park City, and receive head-to-toe ski or board gear, a season pass to the mountain as well as VIP access to all of Canyons events, spa treatments, and other love-of-the-mountains necessities such as access to Canyons Club, First Tracks, heli-skiing, and ski school and avalanche training clinics. In addition, they will be given use of computer and camera equipment needed to verbally, as well as visually, capture the experience.
"The Ultimate Mountain Gig is the perfect opportunity for someone who loves the mountains to experience everything the resort has to offer while showing the rest of the world an insider's perspective, specifically on the new improvements at the resort. We're thrilled to embark on the most innovative state-of-the-art initiative of any resort in North America, while increasing efficiency on hill and the overall guest experience," states Mike Goar, Managing Director of Canyons.
"We also hope that through this job search, the entries on HowDoYouMountain.com will become the foundation for a community of mountain aficionados," says Burnette "a place for all to come to share their personal stories about what it means to mountain. Although we can only award one person the 'Ultimate Mountain Gig,' the rest of us are still achieving our mountains, so we will continue to remain dedicated to showcasing this."
About the application process:
Applications will be accepted at HowDoYouMountain.com until November 25, 2010. Anyone 21 years and older is invited to submit a two-minute (or less) video clip which shares how they mountain (on or off the slopes) and why they are best suited for the "Ultimate Mountain Gig." Each applicant must also submit a 500-word writing sample in the form of a travel blog and a current resume. Applicants must be able to work in the United States and must be able to start on January 1, 2011. Visit HowDoYouMountain.com to share in the mountain experience, vote for your favorite entries, and for the complete terms and conditions for the "Ultimate Mountain Gig."
Canyons, a Talisker mountain destination, offers 4,000 acres of exceptional skiing and snowboarding terrain, 176 trails, 5 world class lodging properties including 35,000 square feet of flexible meeting space and a variety of dining options. Salt Lake City International Airport is just 35 minutes away and provides unparalleled access from anywhere in the world. For a taste of the new and exciting Canyons, go to http://www.HowDoYouMountain.com.