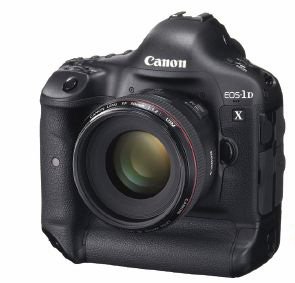 Here's a little interesting piece of Canon news regarding the EOS-1D X. Canon has launched a series of videos guides which are designed to be played back on the camera. You can download the videos right HERE and then load them onto a memory card to keep out in the field with you or on a trip. The EOS-1D X shares a lot of the functionality of the EOS 5D Mark III and having used that camera for a few months now I can tell you that it is probably the first camera I've ever owned where I absolutely NEEDED to look at the manual on several occasions. There is so much customization available, and the AF system is so complex that you just won't get the best out of the camera without it. These videos are a great way to negate the necessity to travel with the actual manual, and a great way to put some old memory cards to good use !
 
(via DPReview)

Support the site
If you enjoyed reading this post and found it helpful, please consider supporting the site by making your next photography purchase by clicking through one of the links below.
B&H Photo
Amazon.com

Adorama
Zacuto
Outdoor Photo Gear
ebay

Think Tank Photo -As a friend of this site, clicking through to the Think Tank site and spending more than $50 will earn you a FREE bag when you reach the checkout. Choose from several different accessory or modular bags for FREE!
Borrowlenses.com
DROBO Enter coupon code DANCARRPHOTO for up to $150 off on certain models.
Clicking through these links doesn't cost you a penny more but helps me to bring you new, fresh content.Thanks for your support !