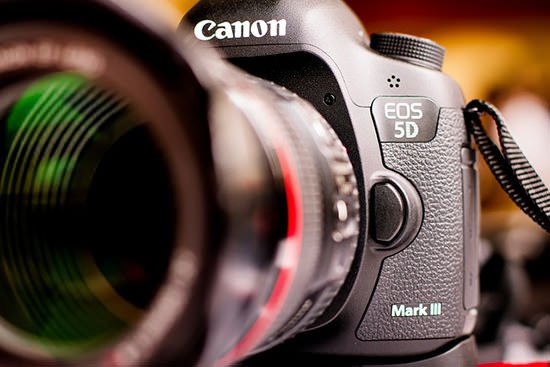 Over the last couple of weeks we've covered every aspect of the Canon 5D Mark III "Light Leak" issue. Starting initially as a rumor, Canon eventually confirmed that the camera's top LCD did, in fact, alter the exposure reading by 1/3 of a stop in dark environments. A week ago the company even put shipments on hold while they investigated the issue more extensively.
That investigation culminated in a press release earlier today. Besides specifying that only 5D's with a serial number whose sixth digit is "1″ or "2″ are affected by the issue, the press release also claimed that while the LCD does change the display exposure, the image will only be affected in "extremely dark environments," and even then not "noticeably." Those customers who are still concerned and want further peace of mind will have the opportunity to send in their cameras for an inspection free of charge starting in mid-May.
On the other side of the dispute, Canon customers might find it hard to believe that the issue is being brushed off so nonchalantly. With so many 5D owners complaining and claiming obvious before-and-after evidence, users may not entirely trust Canon's judgement on the matter. By admitting there's a problem and specifying the serial numbers affected, 5D owners may rightfully expect a recall — but it doesn't seems as if Canon have any intention of going down that road.
Let us know what you think in the comments down below. Is Canon brushing off the issue too quickly? Or is the company doing enough by offering free camera inspections?
Image credit: Canon EOS 5D Mark III by Axel Bührmann