Words by Matt Roden
Photos by Alycia Choroszucha
Video by Stefan Erickson
Shredtoberfest started on the 26th of October and wrapped up the following day. People from all over the Midwest drove to Grand Rapids, Michigan to get snow under their feet for a pre-season rail jam. Skiers and Snowboarders were mixed together during heats to speed up the process of judging. There were three heats to get into the finals consisting of riders with mixed age groups and abilities. With a plethora of shaved ice and generous sponsors, the first annual Shredtoberfest went off with a bang.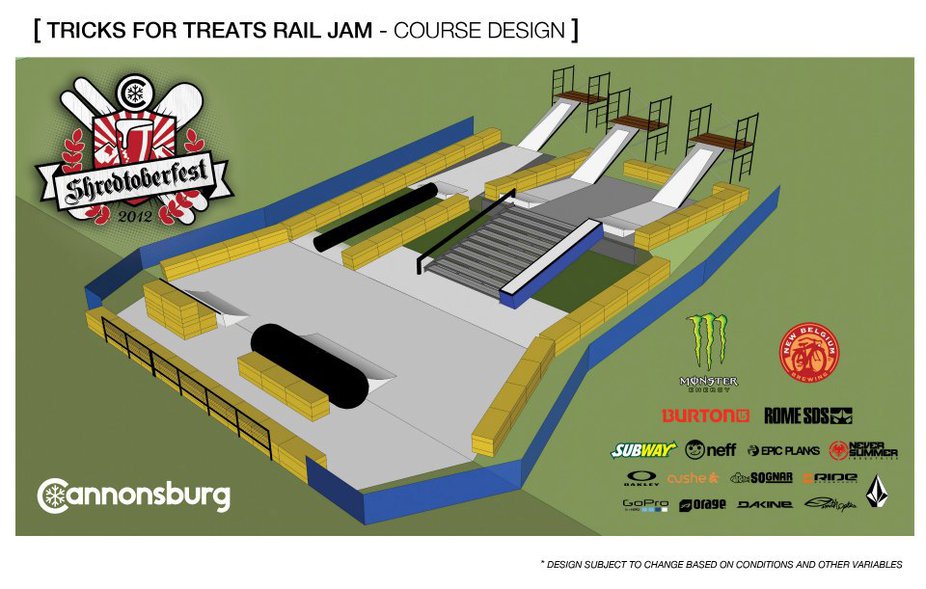 Terrain Park Designer Marc Moline's CAD drawing of the course.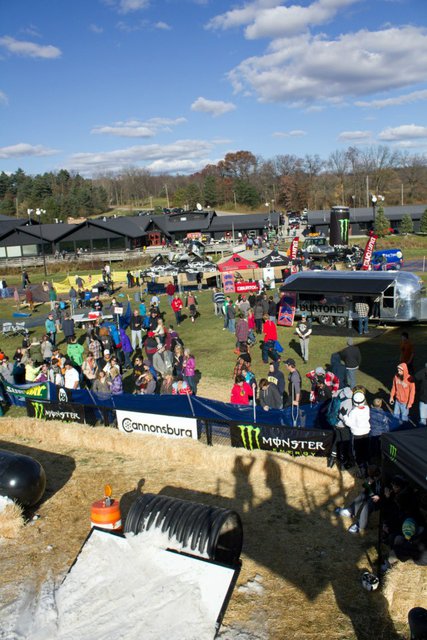 The Sponsor Village gave riders and viewers a chance to see what to expect for the upcoming season.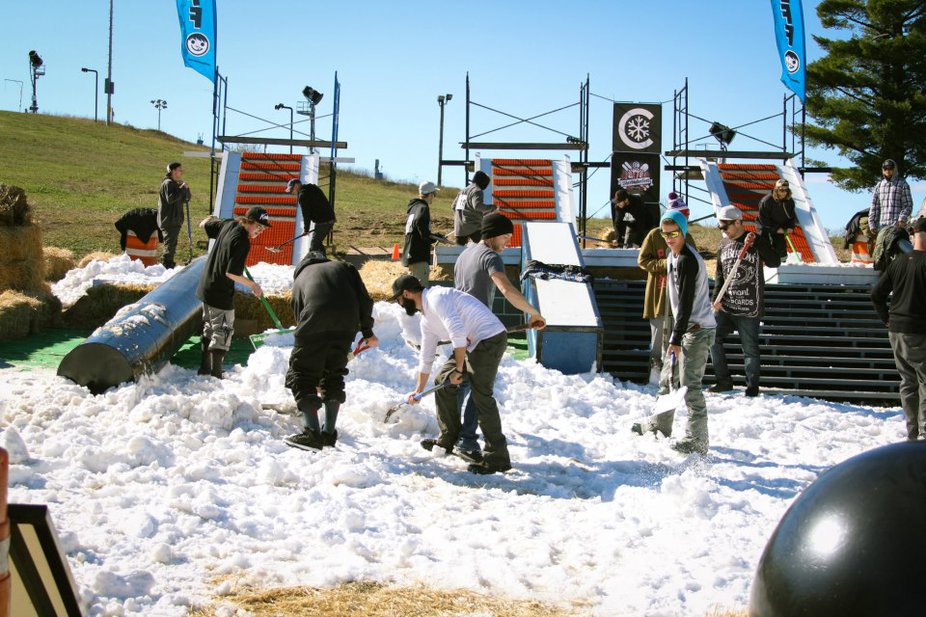 With nearly 15 tons of snow the Park Crew had their work cut out for them.
12 o'clock signaled the start of the rail jam. Riders were told to make their way to the drop-ins to get their first hits in. The proverbial cob webs were dusted off and tricks were thrown left and right, forwards and switch. Each heat ran 30 minutes and those who received an orange ribbon were sent to the finals.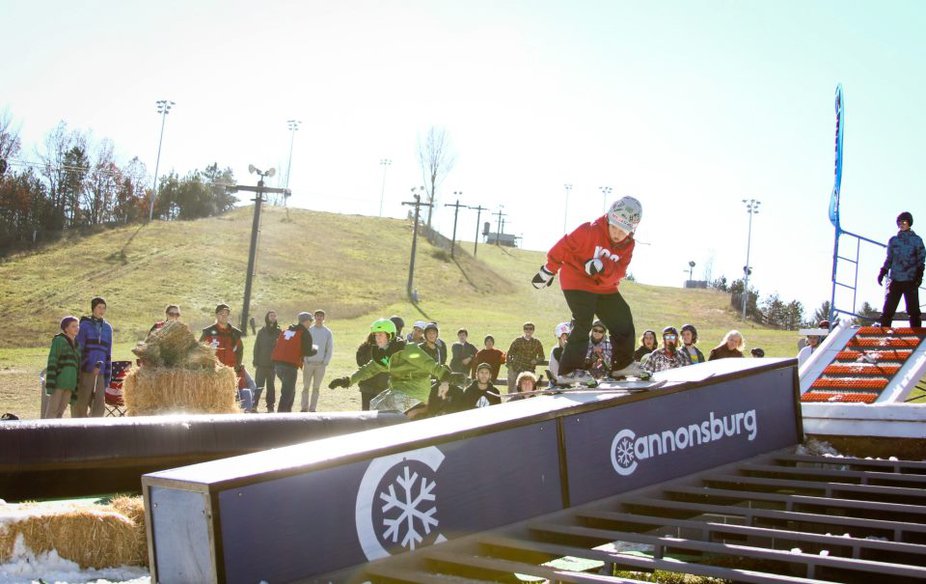 Do not let his age or size fool you, this kid can kill it!
The Stair set consisting of a hand rail and down box was one of the favorites.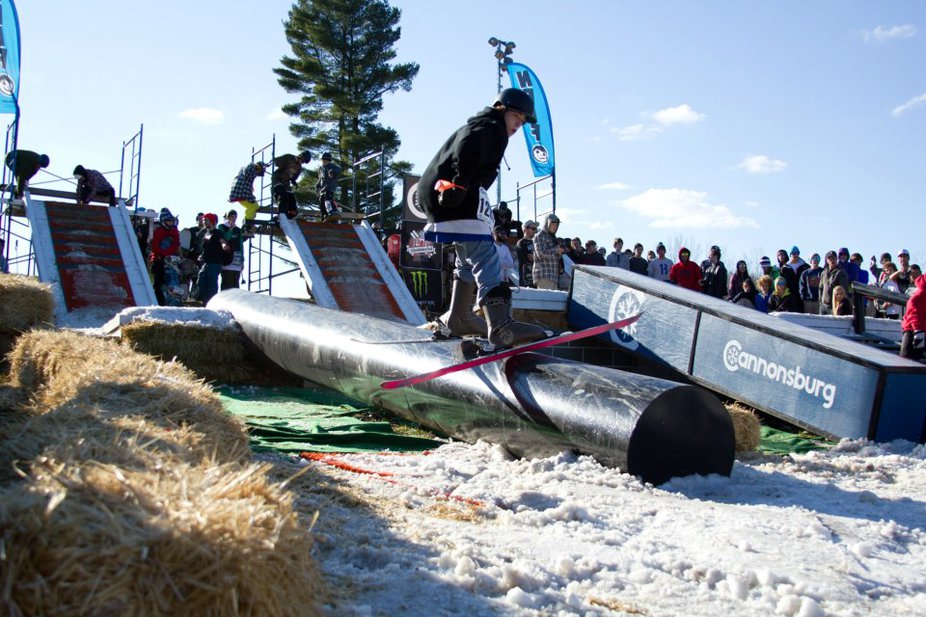 Michigan native and local rider Miles Roberts eyes up the landing for a clean front 270 out.
With a handful of skiers and bountiful amount of snowboarders the judges had a tough decision to make. The winners were broken up into Grom, Adult, and Best Trick. Having a GoPro and Msnow on the line, riders who made it to the finals did not spare anytime from being recognized.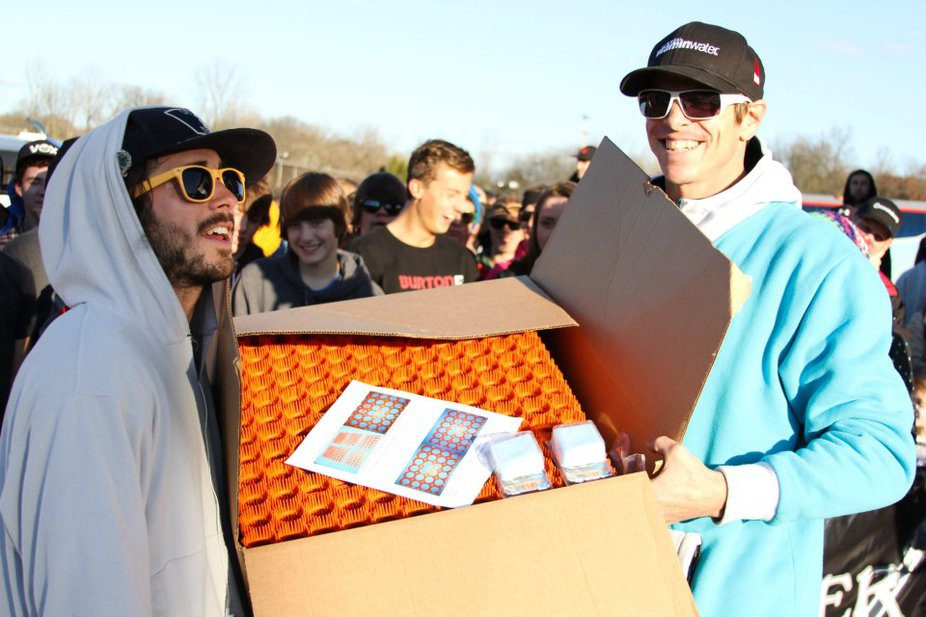 John Gardner was given a starter kit of Msnow for best trick.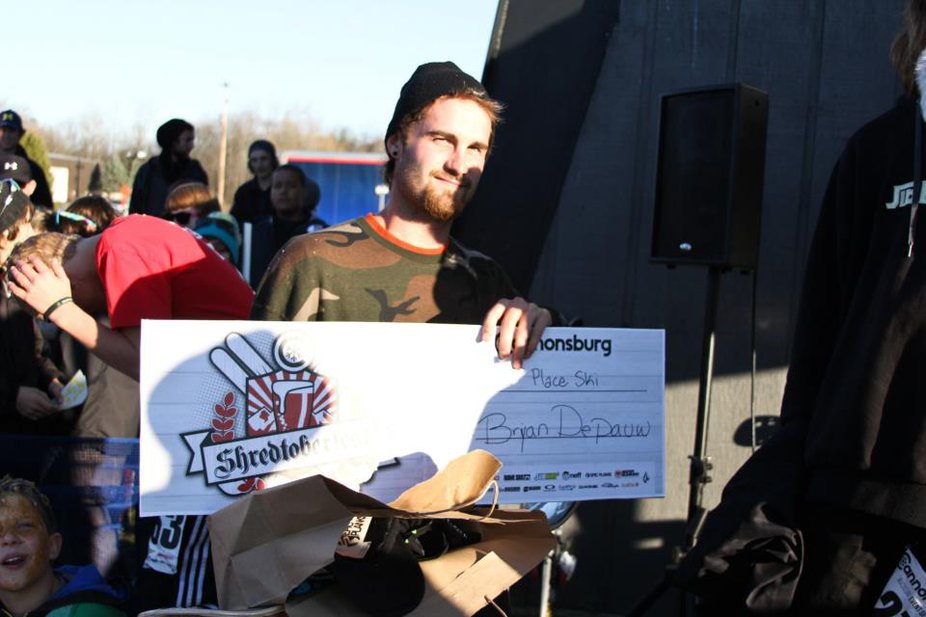 Second Place Ski went to Epic Planks team rider Bryan Depauw.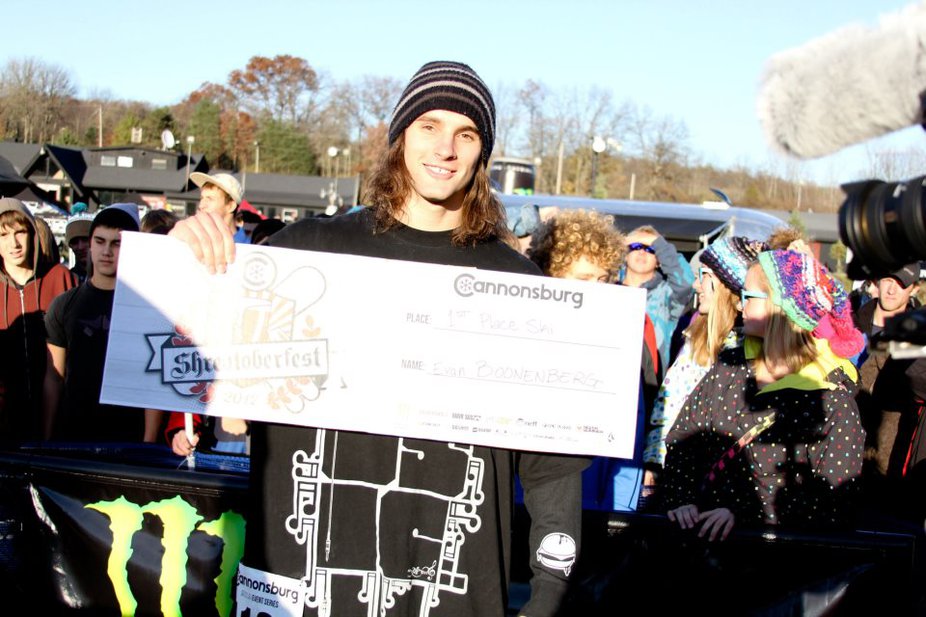 First Place Ski was awarded to Evan Boonenberg.
Thousands of photos and hours of video were taken over the course of the two days. A video recap is bellow to help capture the magnitude of what went on. Do not forget to checkout Cannosburg Ski Area if you are in the Grand Rapids area. We have been privileged to be recognized in the Top 3 Terrain Parks in the Midwest. Cannonsburg would also like to thank all of their sponsors for making events like this possible. Check out http://www.facebook.com/Cannonsburg or http://www.cannonsburg.com/ for information on opening day and upcoming events. We look forward to seeing you soon!