The Canadian Halfpipe Ski Team is readying for another successful season on the slopes! While it will not be easy to surpass the results of previous years, the team is up for the challenge, and is approaching the 2010 season on a mission to raise the bar to new levels.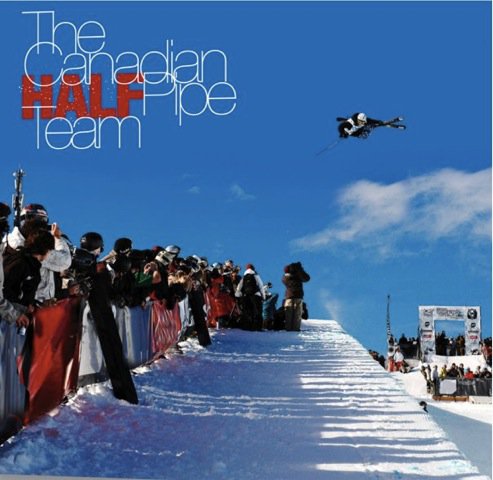 We would like to announce the addition of two new athletes to this years team: Dania Assaly, and Matt Margetts.
Dania Assaly:
Dania has been steadily rising through the ranks of both halfpipe and slopestyle for the past few seasons, earning herself a Canadian team spot for 2009-2010. Finishing the 2008-2009 season with a victory at the World Ski Invitational event, Dania went on to earn 4 more consecutive podium finishes in the southern hemisphere this summer. Aggresive, confident, and stylish, expect to see big things from Dania in her rookie season on the team.
Dania's results include:
- 1st, Halfpipe - World Skiing Invitational
- 1st, Halfpipe - Aspen Open
- 1st, Slopestyle - New Zealand Open
Matt Margetts
Also new to the team for the 2009-2010 season, Matt has been making his mark on the freeskiing scene with an impressive combination of halfpipe results, slopestyle results, and film segments. Constantly breaking new ground in the sport through his relentless pursuit of progression and style, Matt represents the fresh new face of freestyle skiing.
Matt's results include:
-2nd, Halfpipe - Tignes Airwaves, France
-2nd, Slopestyle - Silverstar Showdown
-4th, Slopestyle - New Zealand Open
-4th, Halfpipe - New Zealand Winter Games
-5th, Halfpipe - European Open
The complete 2010 team roster is as follows:
-Sarah Burke
-Rosalind Groenewoud
-Dania Assaly
-Mike Riddle
-Justin Dorey
-Matt Margetts
*Long time team member Matthew Hayward will be taking the 2010 season off from full-time competition due to injury, but we expect to see him back in full form for the 2011 season.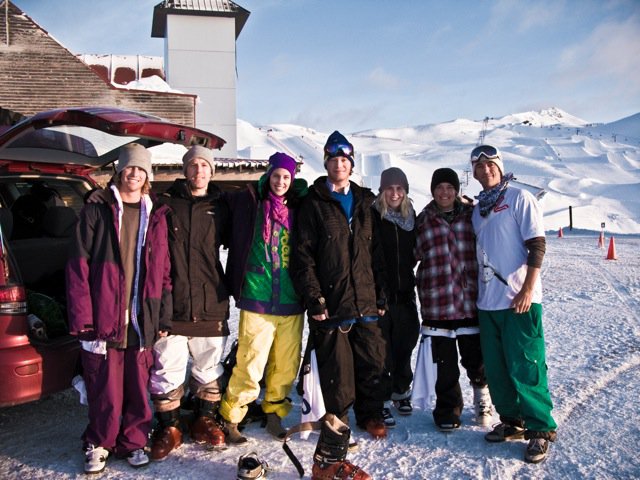 Matt Margetts, Justin Dorey, Rosalind Groenewoud, Mike Riddle, Sarah Burke, Dania Assaly and coach Trennon Paynter.
Stay tuned for regular updates over the course of the season, and make sure to check in and interact with the team on their facebook fanpage at - http://www.facebook.com/pages/Canadian-Halfpipe-Ski-Team/113187713219