As the ski season rolls along and January rolls into February the winter of 2015/2016 will be ending soon for many of us. While most of the east coast is still searching for snow those on the west coast are enjoying a season full of powder. With that being said, it should come as no surprise that all six of the resorts on this list lie within the province of British Columbia. If you have ever wanted to take a ski trip to the great white north this would be a good year to get it done. Most of the resorts have only received half of their annual snowfall totals, so powder days this spring should be plentiful, and each of will provide a variety of terrain and amazing snow conditions.
Whitewater Resort - British Columbia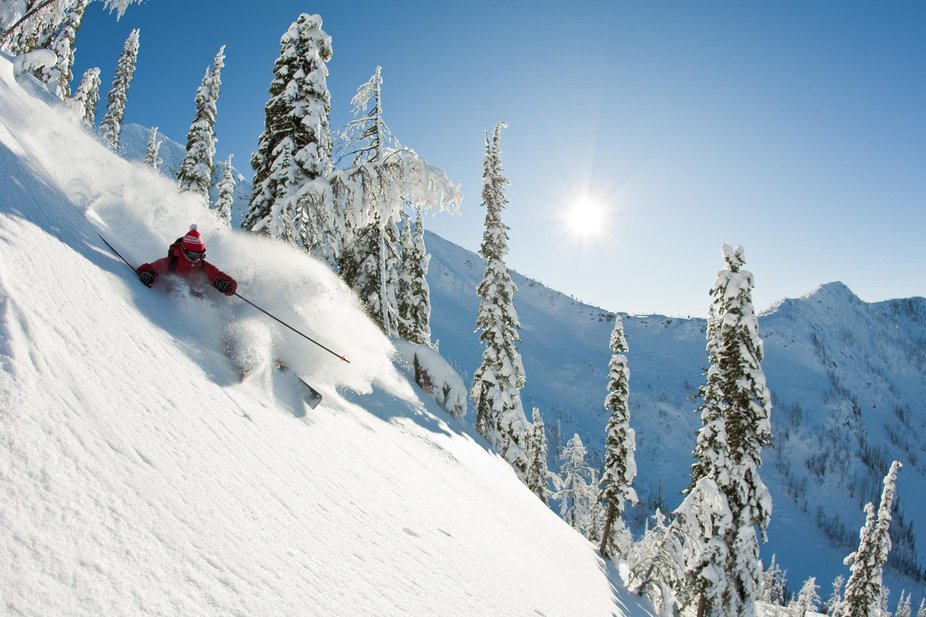 Photo Courtesy: Whitewater Ski Resort Facebook Page - Doug Lepage
Starting off the list is a smaller resort which sits about 15 minutes outside of Nelson, BC. Whitewater Ski Resort, has amassed a significant 259 inches (659 cm) of snow so far this season with plenty of time for more snow to fall. Whitewater averages an impressive 480 inches (1219 cm) of snow each season and the resort provides skiers with four chair lifts that access over 1,180 acres of terrain. After receiving over 64 inches (165 cm) of snow in January the resort is currently sitting on a base of 93 inches (237 cm). 47% of the resort's terrain is listed as advanced and 11% is listed as expert so this is no mountain for a beginner.
Whistler Blackcomb - British Columbia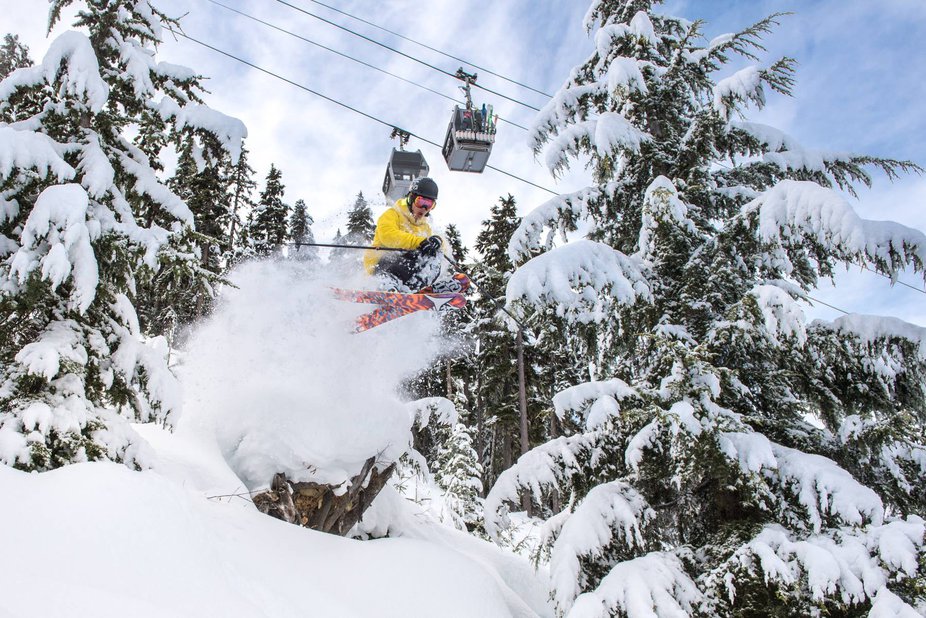 Photo Courtesy: Whistler Blackcomb Facebook Page - Logan Swayze
Whistler is arguably the most iconic resort in all of North America. With an astounding 8,171 acres of terrain, Whistler is the largest ski resort on the continent. This season the resort is celebrating its 50th anniversary. Known for its endless and well balanced terrain, Whistler also provides visitors with an amazing nightlife. With a total of 251 inches (639 cm) of snow to date this season Whistler is well on its way to the annual average of 458 inches (1,163 cm). You can take a ride on one of over 35 lifts or shred down one of over 200 trails all while dining at seventeen on mountain restaurants.
Fernie - British Columbia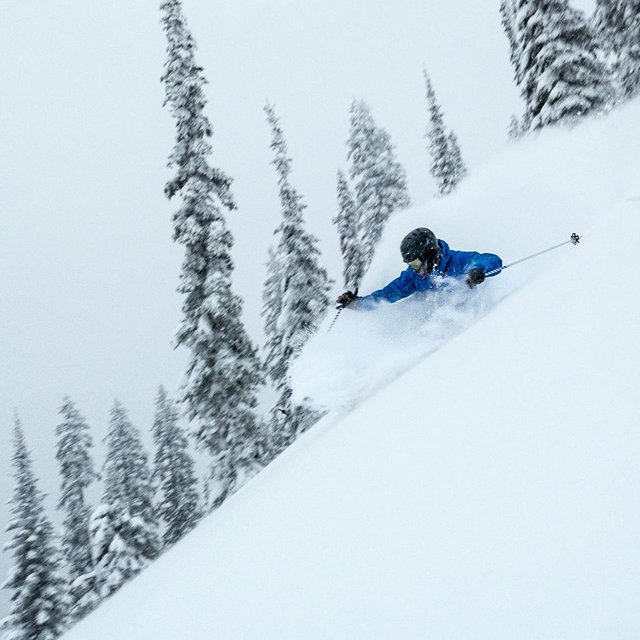 Photo Courtesy: Fernie Alpine Resort Facebook Page - Rob Heule
Just south of Fernie, BC you'll find Fernie Alpine Resort. With a peak of 7,051 (2,149 meters) Fernie locals are no strangers to amazing powder days. With an average annual snowfall of over 440 inches (1,117 cm) Fernie has received just about half of that so far this year racking up 200 inches (510 cm). The resort currently offers 125 open trails and a 97 inch (246 cm) base supported by ten lifts. 2,500+ acres of terrain caters to all ability levels and, "Fernie is as steep as you want it to be".
Revelstoke - British Columbia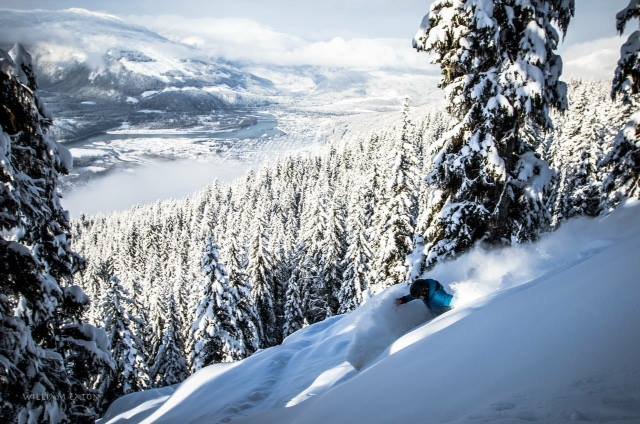 Photo Courtesy: Revelstoke Mountain Resort Facebook Page - William Eaton
Revelstoke Mountain Resort just south of Revelstoke, BC is a resort unmatched by any other in North America. With a vertical drop of 5,620 feet (1,713 meters) Revelstoke has the greatest vertical access of any resort on the continent. The resort also boasts an impressive 3,121 acres of gnarly terrain. So far this season Revelstoke has received 256 inches (652 cm) of powder. If the inbounds terrain at the resort isn't enough Revelstoke also offers heli skiing, cat skiing and provides access to backcountry terrain.
Big White - British Columbia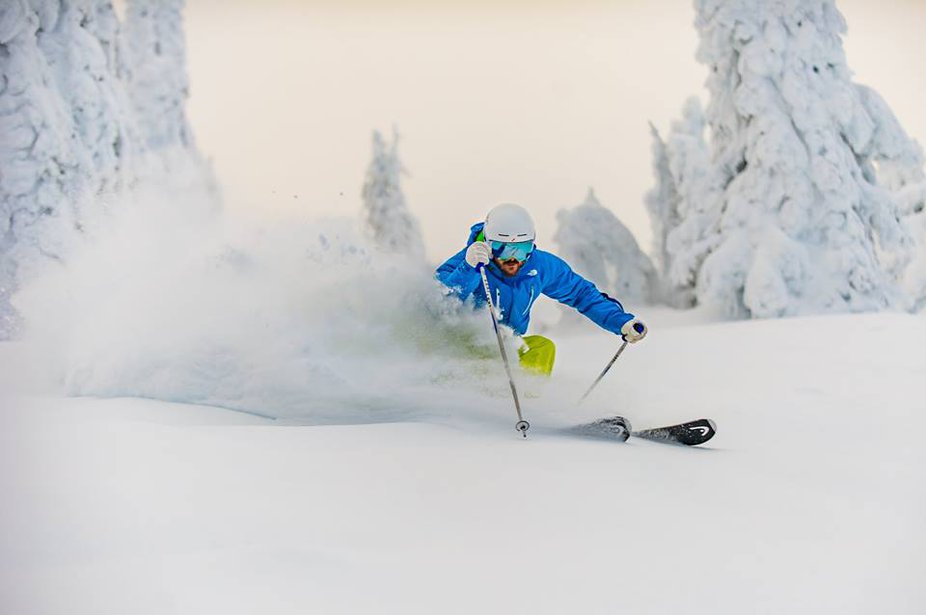 Photo Courtesy: Big White Facebook Page
Fifty six kilometers southeast of Kelowna, BC standing at 7,606 feet (2,319 meters) you'll find Big White. So far this season Big White has received 217 inches (552 cm) of snow, providing the resort with a 91 inch (232 cm) base and allowing all 118 trails to be open for skiing. Open daily with night skiing available until 8PM Tuesday through Saturday, Big White has a total of 15 lifts supplying riders with 2,765 acres of terrain and a vertical drop of 2,550 feet (777 meters).
Kicking Horse - British Columbia
Photo Courtesy: Kicking Horse Mountain Resort Facebook Page
Kicking Horse Mountain Resort located 14 kilometers outside of Golden, BC may not receive the most snow on this list but they claim to have the fourth highest vertical drop in North America, just six feet shorter than Jackson Hole. Standing at a peak elevation of 8,033 feet (2,450 meters) the mountain has received 185 inches (472 cm) of snow this season with an annual average of 295 inches (750 cm). Although the resort only has five totals lifts it boasts an impressive 2,800+ acres of terrain.