Interview & photos by Jeff Schmuck
How about we start off by having you guys tell everyone out there what you've been up to for the last month.
Sammy Carlson: Well we've all been hanging out up in Whistler and doing some back and forth between Oregon and here trying to get as many shots for the movie before it's time to start editing. We've been hitting the wallride and the big jump at Momentum and skiing at Camp of Champions a ton. It's been sick.
Tommy Ellingson: I've just been training, getting some shots and having tons of fun with my boys. It's been an awesome summer!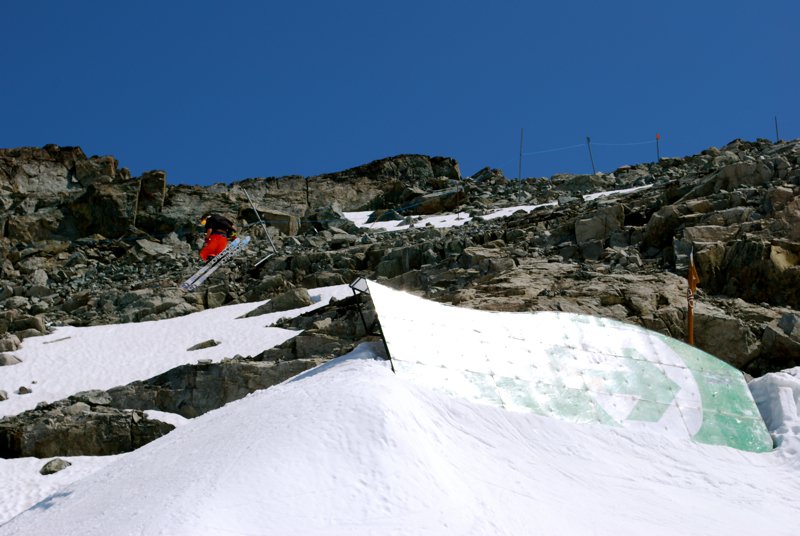 Sammy Carlson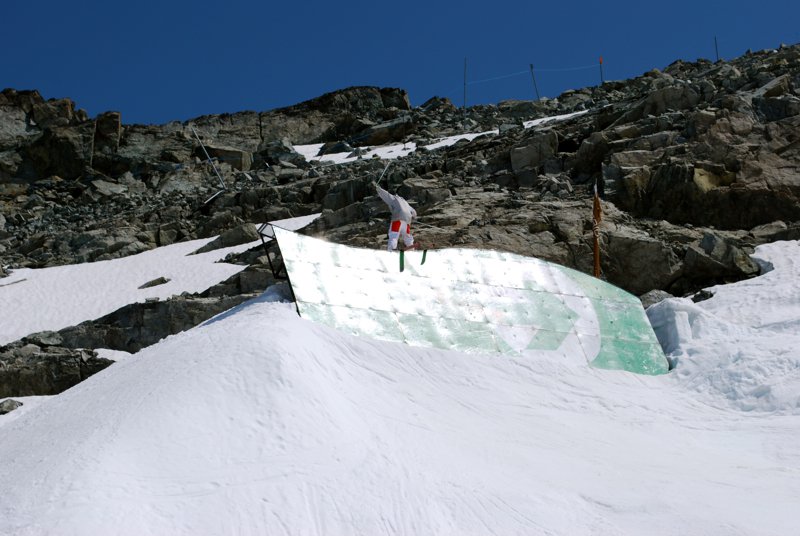 Tommy Ellingson
Tell everyone about the movie, Can't Stop, because the trailer just dropped and it seemed like a lot of people out there didn't know that you were making your own movie.
Sammy: Yeah I've been kind of keeping it a secret, because at first I wasn't even sure if it was going to happen because we had such a lack of budget. But basically at the beginning of the season I teamed up with Dominique Janiszewski who filmed my JOSS edit and then Salomon showed interest in sponsoring the movie, which was great. We had a pretty small budget but we made the best out of it and basically just concentrated on trying to ski whatever was in front of us while trying to kill it as hard as we could. It was just me and all my friends focusing on having fun. Sometimes it wasn't even my friends but just people who happened to be out and about sessioning the features with us, and they'll have shots in the movie.
So it's going to be a little different from the typical sponsor-segment movie where so and so has to be in the movie and so and so can't.
Sammy: Yeah, exactly. Some of the guys who will be movie in the movie I just met this year and then some of them are my best friends. Tommy Ellingson is going to have a full segment and it's going to super sick. And my little man Willie Borm who's been coming up is going to have a sick segment that everyone is going to have to try to get ready for.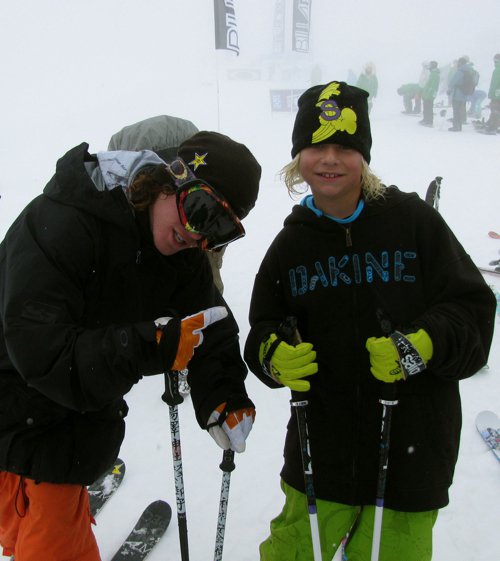 Sammy & Willie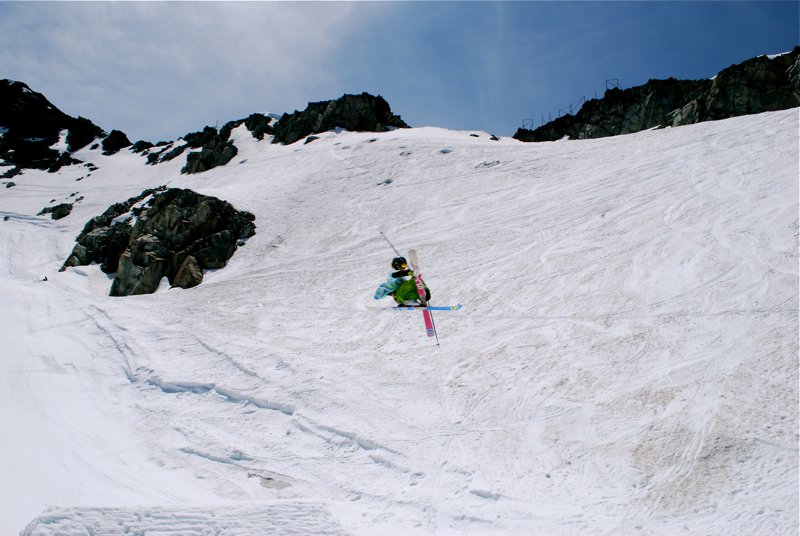 Willie Borm
Yeah just how stoked are you for this Willie? You're pretty young and like Sammy said are just coming up and now you're going to be in this big name movie.
Willie Borm: Yeah it's pretty cool. It's going to be the first movie I've ever been in and I'm really stoked it's going to be Sammy's.
I noticed your main man from Minnesota Seamus Flanagan has some shots in the trailer and is going to be in the movie as well.
Willie: Yeah Seamus is the definitely the man, so it'll be cool for both us to be in there.
Tommy: Mini-shredders, just getting it done. They're the future for sure.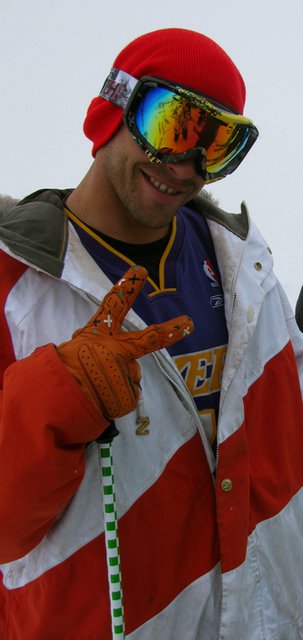 Tommy
Yeah and you're one of the OG's of freeskiing Tommy and you've been kind of in the background for the last few years, but now you're back.
Tommy: Yeah I had a couple of injuries so it's been a bit of a bumpy road but now I'm back and Sammy's got me on the path of the righteous man (laughs).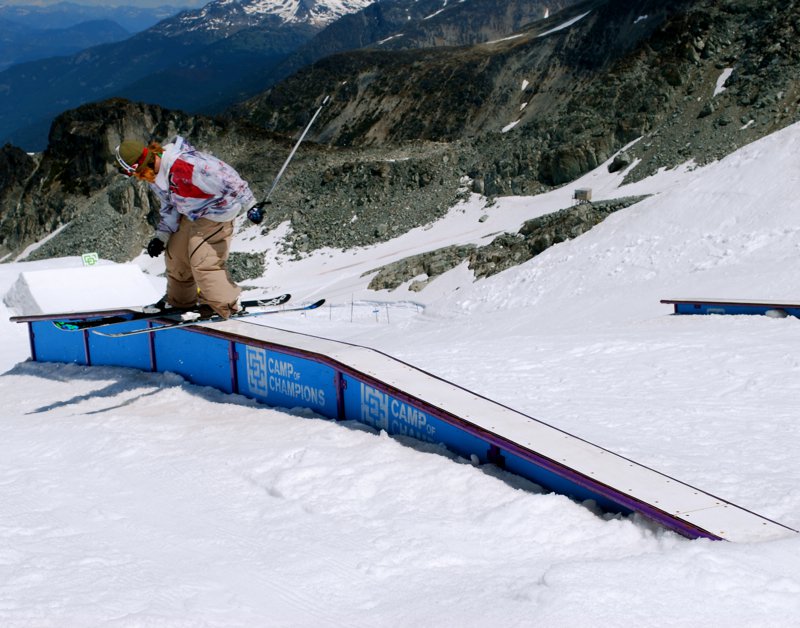 Ben Moxham
And on top of all that the three of you stole one of our moderators away from his duties and brought him up here to Whistler to film.
Sammy: (laughs) Yeah I met Duncan down at Mount Hood through Ben Moxham, who's going to have a sick part in the movie as well, and we hit it off right away and I asked him what he was up to for the summer and he said was free so we teamed up and made an edit at Camp of Champions and had a really good time together.
Duncan you've been making some noise over the last year with Junction 133 filming all the boys down in Hood and dropping regular edits and now you've got this opportunity to film with one of the biggest names in the sport. How that's feel?
Duncan Lake: Amazing. It was really fun to come up here and have the chance to film with Sammy and Tommy and Willie and all the guys. It's cool to be able to film with the people I've filmed pretty much all my life but it's just as fun to film with new people as well, so it's been a great opportunity for me and I've been really enjoying myself.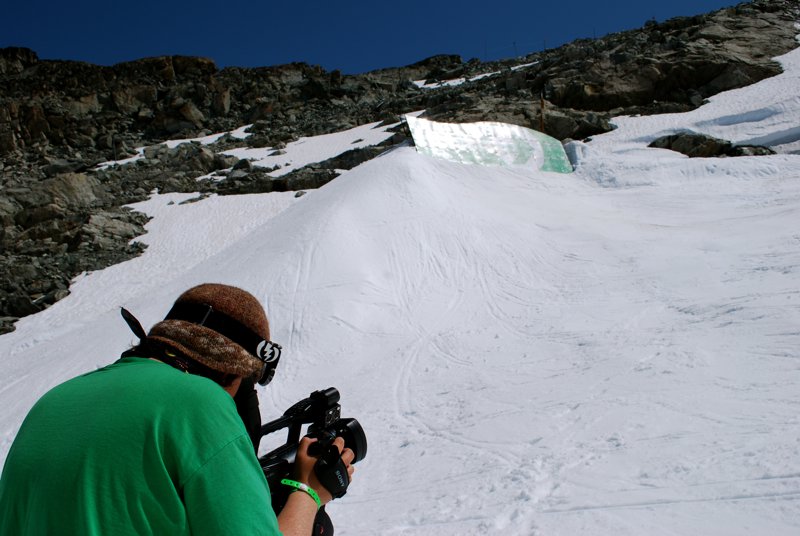 Duncan Lake
Are you going to be putting out a movie as well with Junction 133?
Duncan: I'm not doing a full-length movie this year, just edits. I'm just trying to get some support behind me first and then we'll see what happens next year.
Tell everyone about the edit that you guys are dropping right now on COC.
Sammy: It's called The Leak, because it's kind of a sneak peak at the style of riding that's going to be seen in the movie. It was just me and Duncan rolling through the COC park killing it like it should be killed and having a lot fun with it.
Duncan: Yeah it was a lot of fun. We wanted to make a really flowing edit and make it really quick shots kind of like a skateboard edit. It's all follow cams for the whole thing, which was the idea we had for it from the beginning, and I'm really stoked on how it turned out.
Tommy: I saw it...it's murder. And in case you guys didn't know, Duncan is the new guy behind the camera who can make you look real damn good.
Sammy: Yeah basically you guys are seeing the first tease of Can't Stop, and I hope you're stoked on it, because it's been super challenging for me to help put this all together and stay on top of the business side of things, which has been a huge step for me in my career. We've been sending shots to Dominique but I'm in America and he's in France so trying to communicate has been kind of tough because he's sleeping when I'm awake, but all the hard work is going to be worth it in the end, because I just wanted to make a movie with my friends that I'm pumped on and that I'm sure you're going to be pumped on, and in the end it's all just for the love and soul of our sport.
The Leak, featuring Sammy Carlson at Camp of Champions.
Video
by Duncan Lake/Junction 133
Speaking of France, you spent a lot of time over there this year with Dominique right Sammy? You were kind of hiding out on us there for a while.
Sammy: Yeah well I was going to go do the Jon Olsson Super Sessions with Tanner originally and then he changed his mind last second and wanted to go up to Alaska to ski with Jeremy Jones, which is an amazing opportunity so I couldn't blame him. So I went over to France for a while with all my friends and we filmed a sick jump with a paraglider and got a lot of good powder days and all in all it was just a lot of fun and we created a lot of good memories. I also want to give a big shout out to Tanner and tell him that I can't wait to see him back on his feet and that I know he'll be back!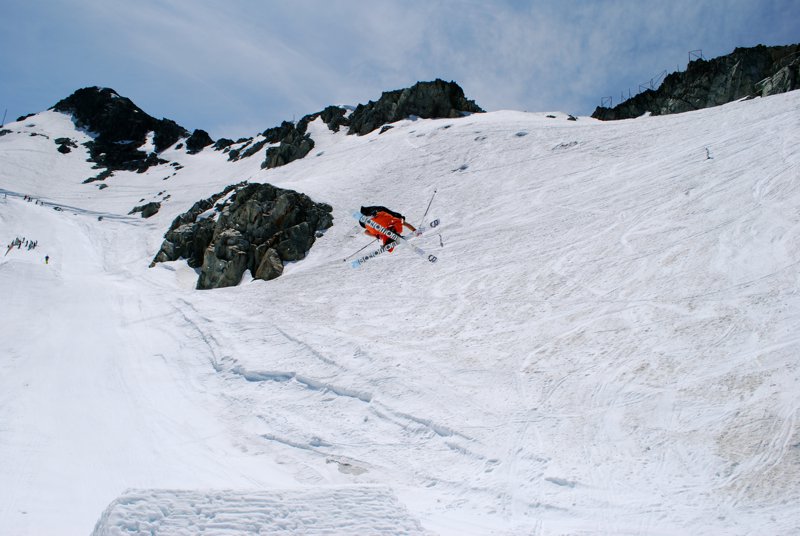 Sammy
You guys are all Mount Hood rats for lack of a better term, so what's it like being up in Whistler for the summer?
Sammy: Crazy. So much crazier than down in Oregon. Lots of chicks around (laughs), and lots of fun up here.
Tommy: (laughs) But we got our boy Griffin Cummings who holds it down up here so that made us feel a little more at home.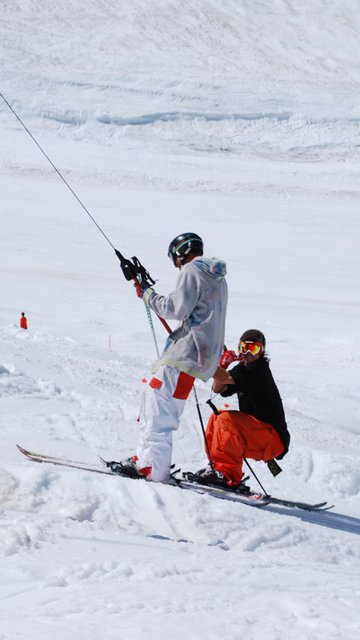 Sammy & Tommy
What was your guys' favorite part about skiing at summer camp up here?
Sammy: The T-Bar, so we don't have to hike, even though Windells has a rope tow now. But mainly just checking out the different scene and seeing some fresh faces. I miss the attitude at Hood a little bit though, because it seems a bit more uptight up here, no offense to all you Whistler riders (laughs). I love Whistler, but I think I just like riding Oregon, because it's my home.
Duncan: It's been really fun for me because I've never been to Whistler before so it's been really different, because when I'm at Hood I feel like I know everyone in the lift line, and then I'm come up here and see all these skiers I've never met or heard of just slaying it. So it's really fun because it's a whole other scene, yet it's only six hours away.
Willie: Yeah it's my second summer here and it's still a bit weird for me to ski in July, because back in Minnesota we don't have snow this time of year of course, so it makes me that much more stoked to be on snow this time of year.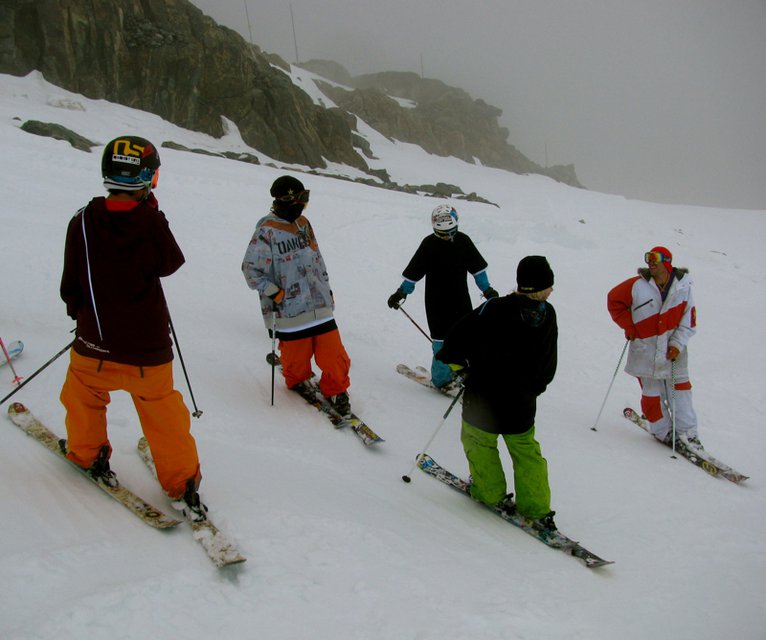 The first day you guys got here was pretty funny because it was super foggy up there and everyone was just kind of mulling about, and then you guys essentially emerged through the mist and all the kids' just dropped everything they were doing and ditched their coaches to come ski with you, which must have made all of you feel pretty good.
Tommy: Oh man, I was stoked. I'm a coach so I love it anytime kids are around. It's a huge part of the reason I love bringing Willie up here because it's so much fun watching the youth.
Sammy: Yeah nothing's better than stoking up the kids. It was the best of part of being up here for sure.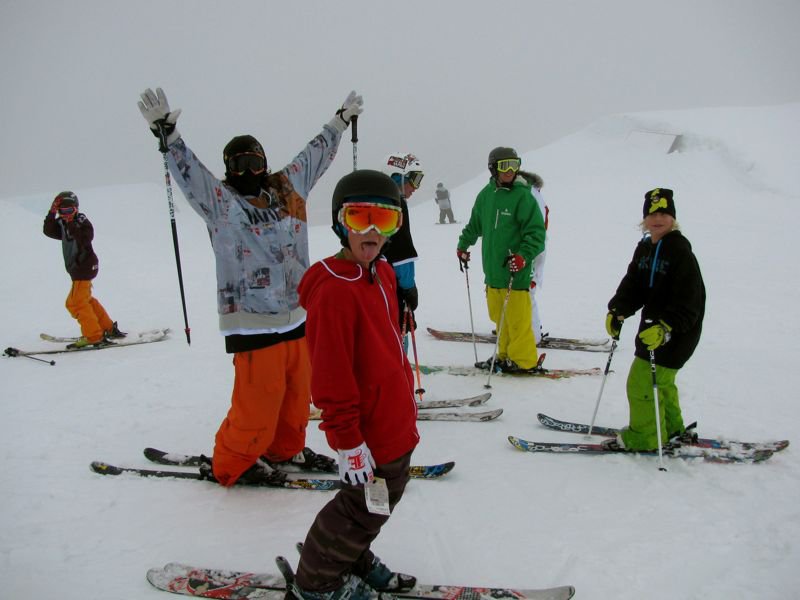 Was it a little weird for you Willie meeting kids your own age and even older who were super stoked to meet you and were asking you for tips?
Willie: Yeah. I'm just doing my thing so I'm not really use to it yet, but it was cool for sure.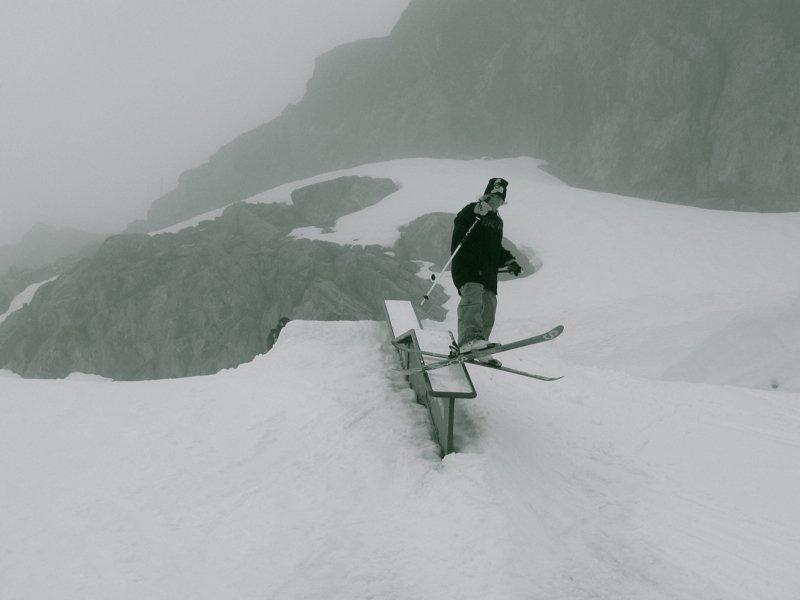 Willie
What are your guys' plans moving forward into next winter?
Sammy: Well my major plan right now is just getting all the music rights sorted for the movie so we can have some good hip-hop beats with a little bit of reggae in there, and then I'm going to go home for a bit and then down to LA to shoot a Skullcandy ad and then over to France for quite a while so we can edit this thing right. The goal is to try to make a nice and clean and super good ski movie for everyone to enjoy. Not just the kids on NS, but the moms and dads and people who don't even ski. I want them to see this movie and be stoked, because it seems like there's still a lot of people out there that don't know we hit jumps and slide rails and just think skiing is all about traditional downhill racing and things like that.
Tommy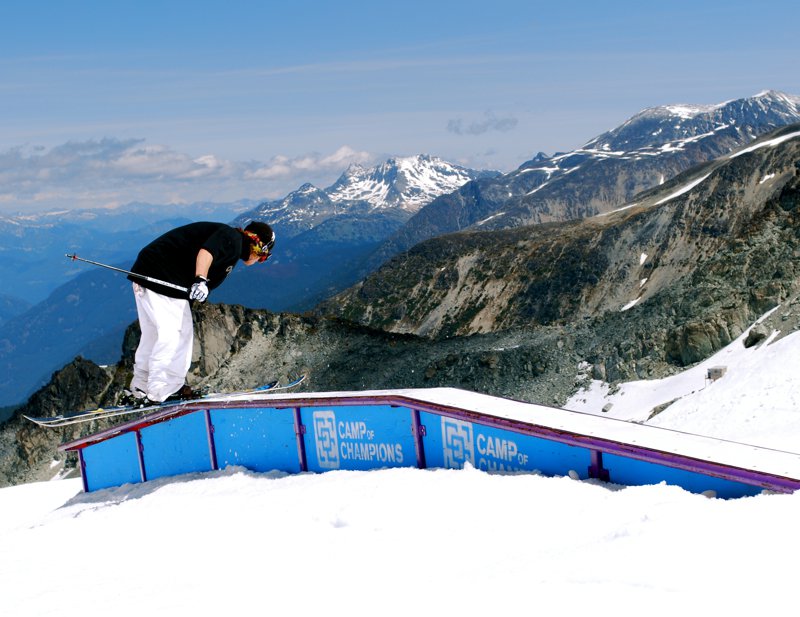 Sammy
It's cool to hear more and more people who are making movies say that and that's one of the main reasons why I'm such a big fan of Nimbus, because it appeals to such a broader audience and I feel like literally anyone can watch a movie like that and enjoy it, whether they ski or not. And I feel like the TGR trailer that just came out was fairly representative of that too.
Sammy: Exactly. And speaking of which, I'm going to go ahead and plug TGR right now too, because I spent a lot of time filming with them this winter and I think it's going to be my best segment to date. So everyone should check their movie out as well, because it's going to be insane.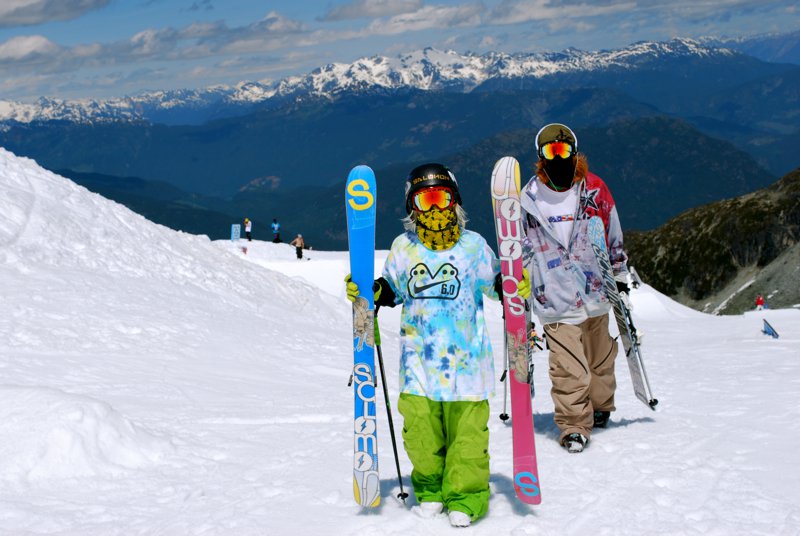 Willie & Ben
Any last things you guys want to say to everyone out there?
Willie: Keep shredding!
Sammy: Can't stop!
Tommy: More like why stop? That's what we should call the next movie actually. (everyone laughs)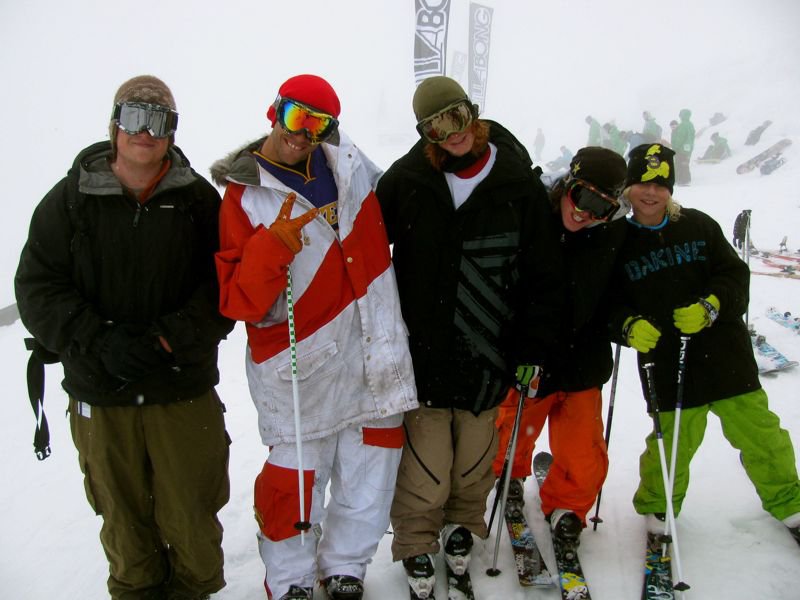 Anyone out there you guys would like to thank?
Sammy: Yeah thanks so much to Salomon for making the movie possible, because it wouldn't have been possible without them. And big thanks to Dominique too for being such a cool guy, because we get along really well and that's basically the reason we decided to make this movie together.
Tommy: I just want to say thanks to Sam too. He's made me feel like eight years younger this year. And to Duncan and Willie for getting me all fired up all summer.
Duncan: Yeah I want to thank everyone in this room right now, because this is such a good crew. This whole experience has been so cool for me because I just met Sammy this spring while I was filming at West Coast Session and it was cool to see how stoked he is on everything about skiing, and that got me really hyped to work with him and make some ill videos.
Willie: Yeah big thanks to Sammy, Tommy, Duncan, Salomon, and my mom and dad for all their help this year with everything I've been working on.
Sammy: And lastly, I want to also say thanks to all my friends out there, for keeping it real and having a good season. It's been super fun filming this movie because there was never any negative vibes and that's why I wanted to do this, just to go and have fun with my friends. Because I can't stop skiing, it's what I love to do and I'm going to do it every day…whether there's a camera on me or not.
Can't Stop Trailer
Video by Ride The Planets