Words: Taylor Murray
Photos: Darcy Bacha (for the full photo gallery click here)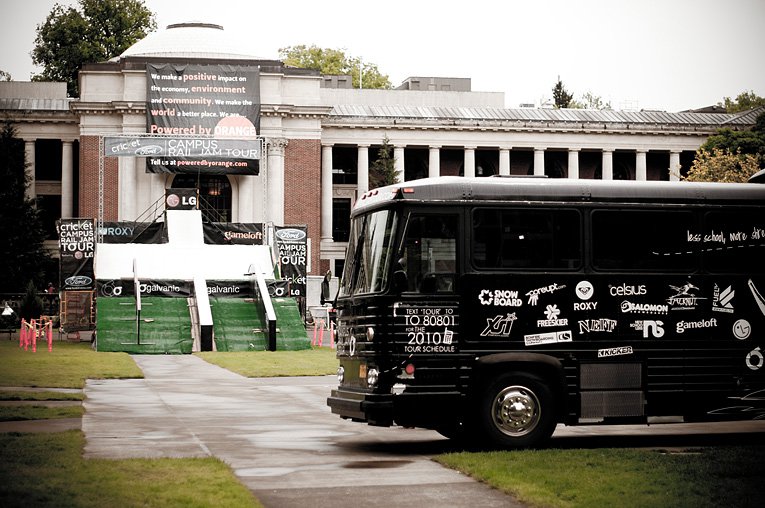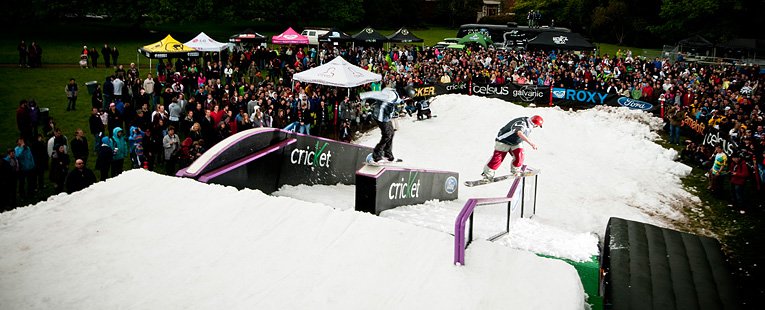 After three months on the road, the crew finally made it back to Corvallis, Oregon, birthplace of the Campus Rail Jam Tour. Welcomed with cloudy skies and wet weather, the crew was ecstatic to jump off the bus and into their own beds before the ninth event of the Tour at Oregon State University. With summer right around the corner, carloads of Mt. Hood-bound riders made the pit stop at OSU for a chance to win some food money to get them through the summer months in Govy. With over 150 riders applying to ride, it was clear that the competition would be stacked with the best shreds from all over the west coast.
As the rain began to fall, thousands of OSU coeds battled to take shelter under tents in the sponsor village and participate in the snowboard design contest at the Bonfire booth. Those who were brave enough to get a little wet waited in line for the always-popular custom t-shirt heat press at the Cricket Wireless booth.
 
 
The OSU event always boasts more ski competitors than any other stop. Everyone knows one another and pushes each other to progress. The skiing was as ridiculous as expected, and riders found themselves landing tricks they didn't think were possible on the setup. The men's ski podium was full of familiar faces and Tour veterans. Pete Arneson crushed the rails as usual and wound-up in third place, walking away with some cash. Last year's winner, Colin Wright took home second place followed by Joey Vandermeer in first. Joey scooped up some Coreupt skis, along with some cash money and an invite to the Portland finals.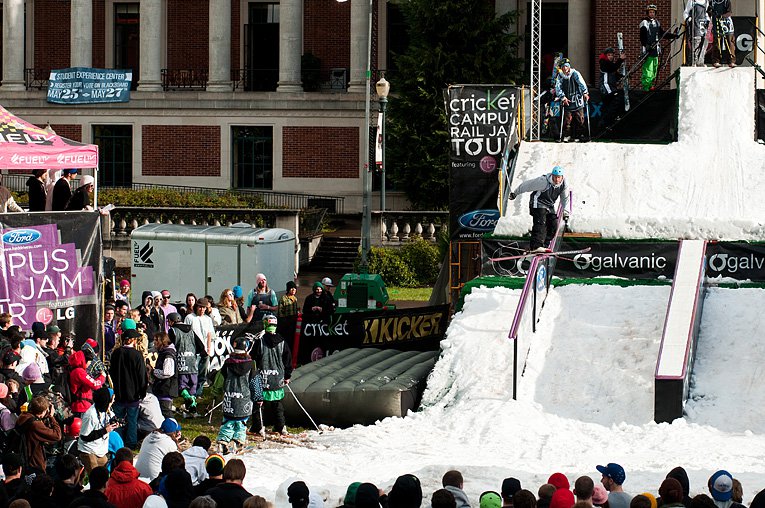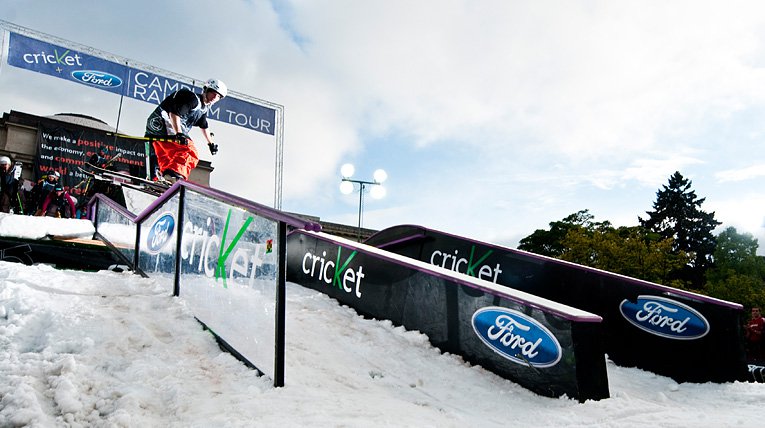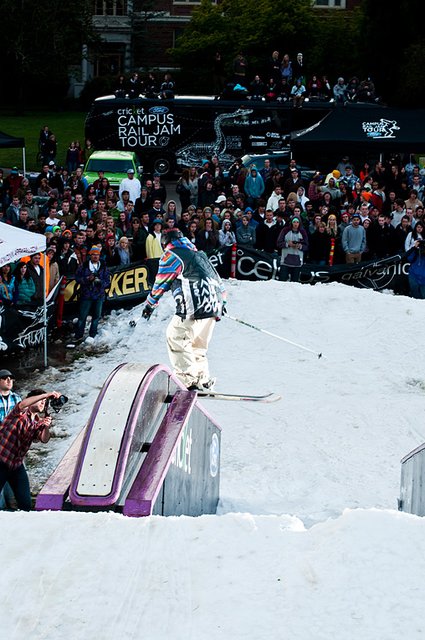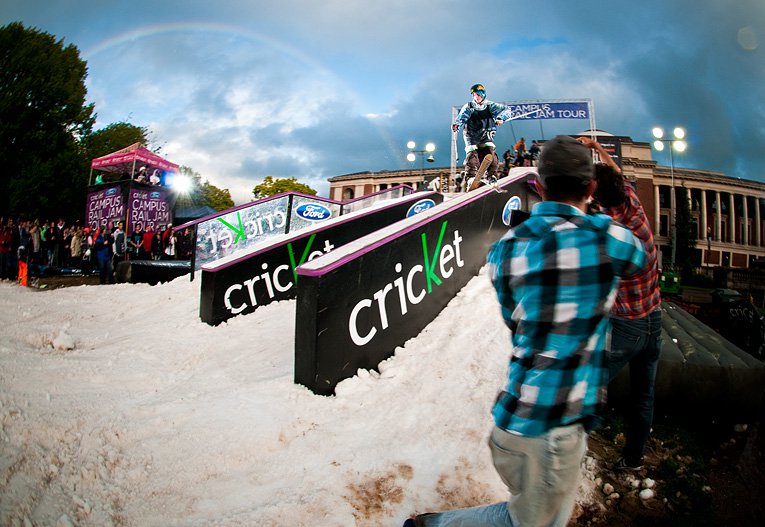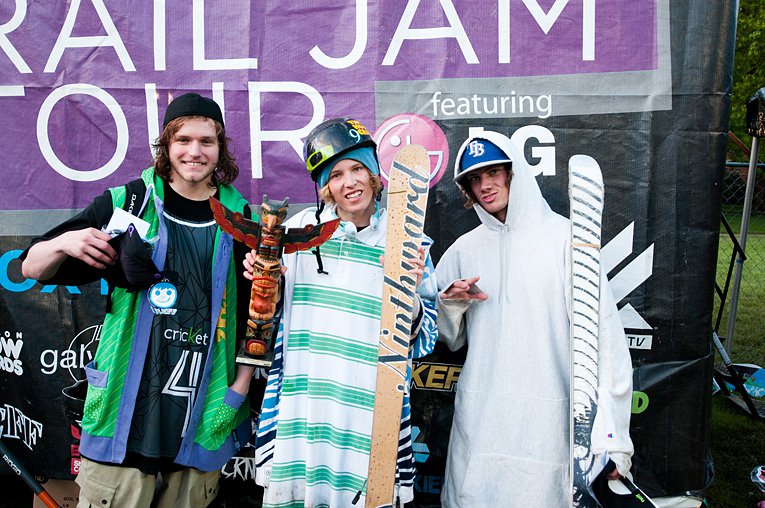 Colin Wright (2nd), Joey Vandermeer (1st), Pete Arneson (3rd)
With only three lady skiers in the contest, it was sometimes easy to loose sight of them in the crowd of dudes, but let it be known, these ladies killed it! The girls took slam after slam without hesitation, trying to one-up one another for the win. In the end it was Kristie Giles in first, followed by Ellie Miller in second and Katie Powers in third.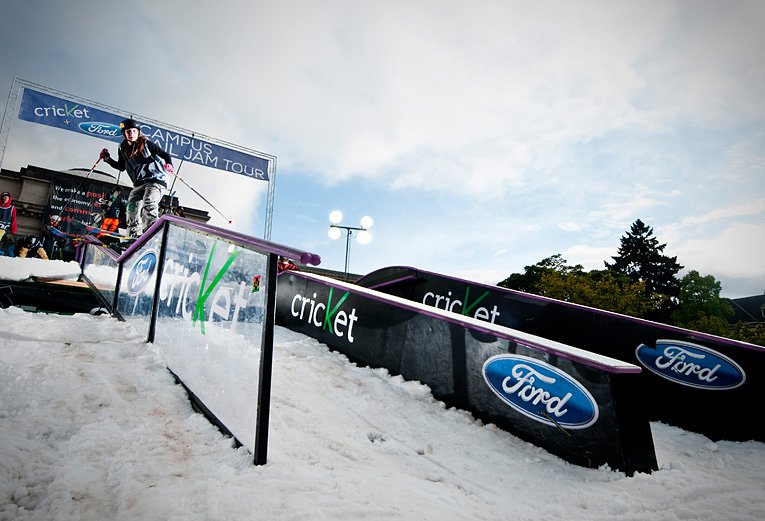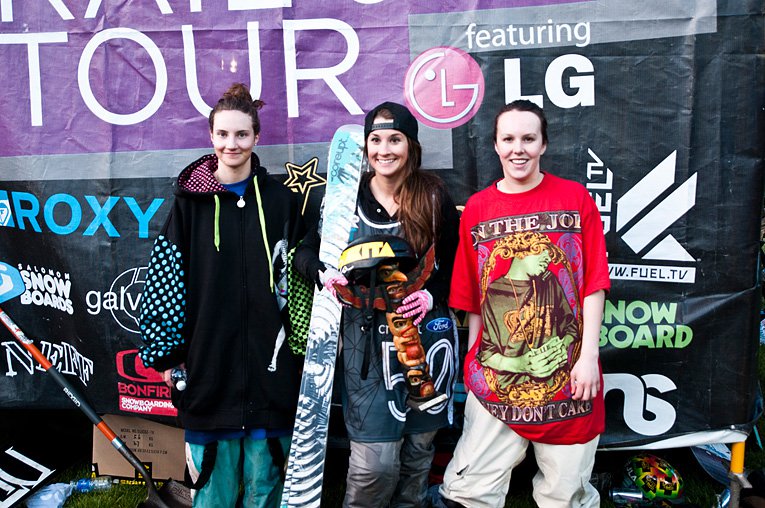 Ellie Miller (2nd), Kristie Giles (1st), Katie Powers (3rd)
A big thanks goes out to C.ORE Freeride, the ski and snowboard club at OSU for all the help in making this annual event so legit! The Portland finals just went down and were even more epic than expected. Pouring rain, 40 tons of snow, and the west coasts best up-and-coming riders…a definite recipe for madness. Check back soon for the full video and recap!