Words & photos by Dan Brown
Welcome to New Jersey.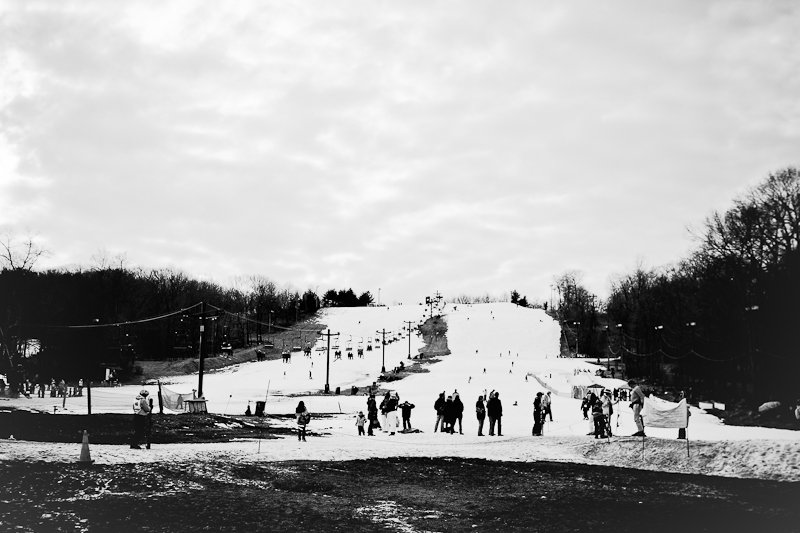 Pleased to meet you Campgaw
With a population of 8.8 million and a relatively small land mass, it's the most densely populated area of the United States, and because it's situated in the Northeast and Mid-Atlantic region, you've got a fair share of skiers looking to head to the hills.
Last weekend, Campgaw Mountain, a modest resort that sits 40 minutes northwest of New York City in the township of Mahwah, held its first annual Campgaw Mountain/Newschoolers Competition and was inundated by locals from around the state looking to cash in on the top spot and score some swag. As Newschoolers was a proud title sponsor, the good folks at Campgaw invited me down to check out what they had to offer, and it certainly didn't disappoint!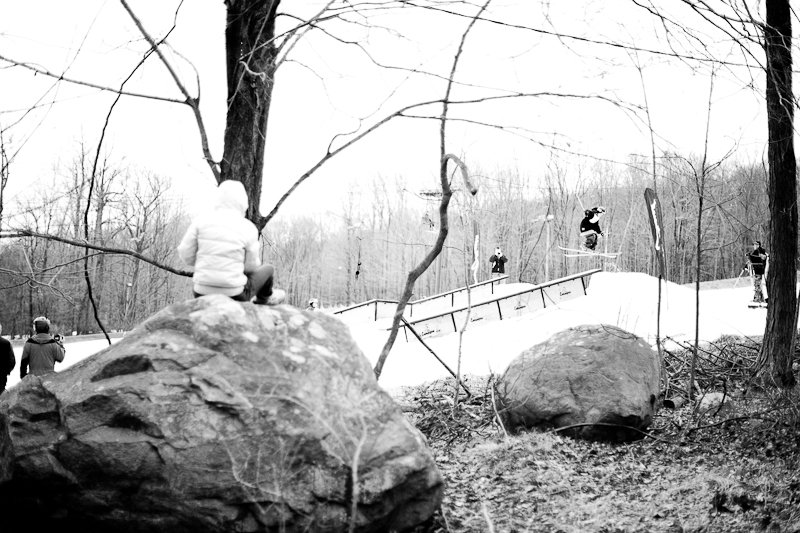 Obligatory forest in the foreground.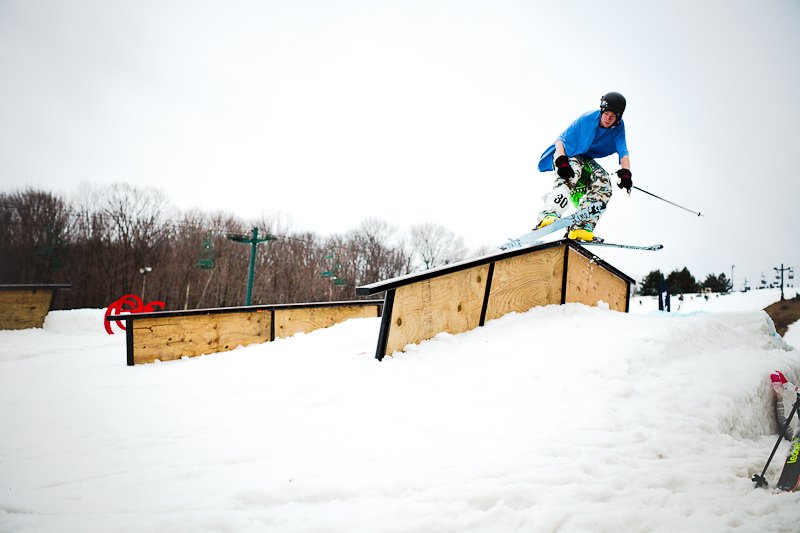 Tristan Mulder. Where's Scully? No? No one got that?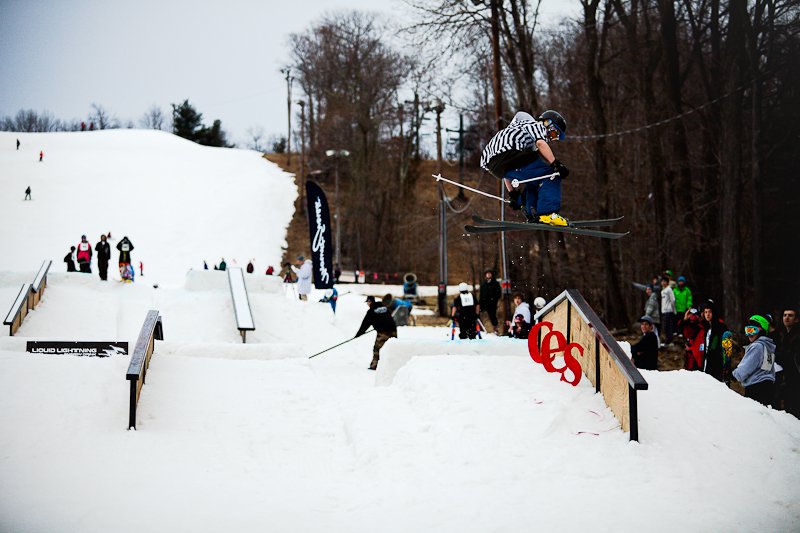 Footlocker by day, skier by night.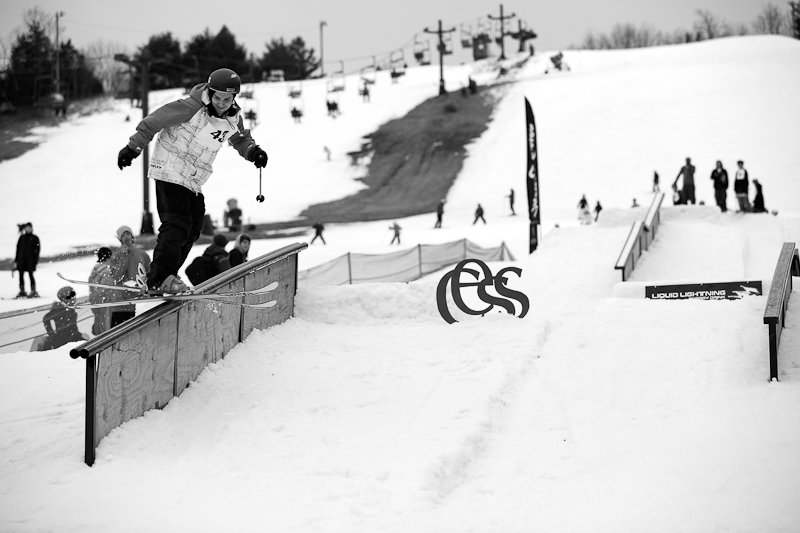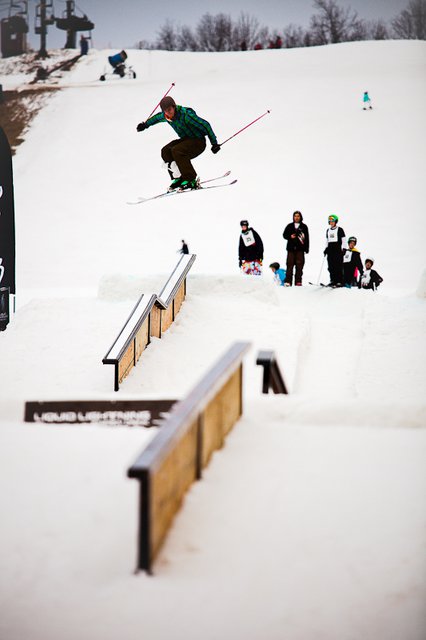 A bit of air.
Fueled by an energy drink binge from the previous night's setup and construction of the course, the park crew at Campgaw put the finishing touches on the course shortly past three in the afternoon, opening up the features to a heated brouhaha of jib jabbery and wizard tricks (with a few hippy killers thrown in for good measure), as each of the 30+ competitors looked to stand out from the rest in front of the shooting gallery of spectators. The course itself featured a 28-foot down flat-down, 24-foot down box, 18-foot flat-down rail, 20-foot double barrel, and a 10-foot up rail to a 16-foot street-style down rail. Paired with a ton of swag and a current mix tape of dubstep, the afternoon was primed for a good time.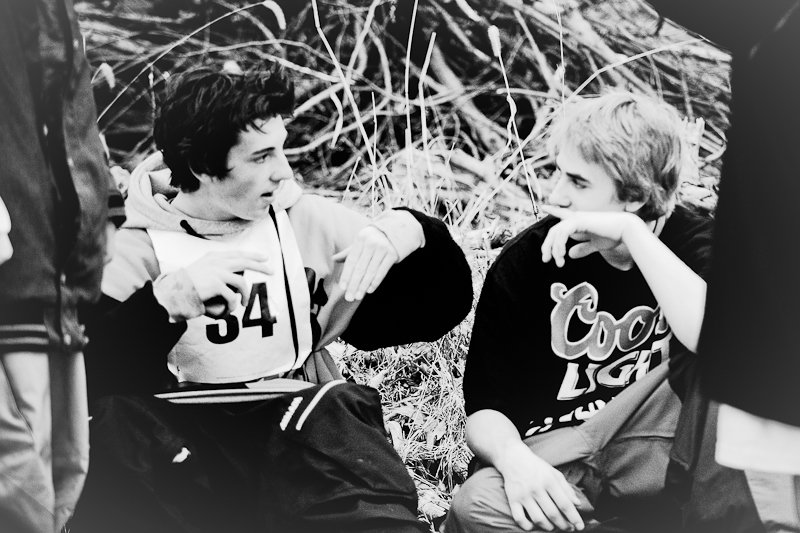 Kaminski & Zembrzuski discuss the course.
Shane Kaminski, a Mountain Creek local, would echo these sentiments."I think it's a pretty sweet event, they've got some creative features. I'm really just enjoying the vibe; the music, there's a lot of friends here, it's a lot of fun" said Kaminski in between practice and the semi-final jam. 
Winter, where are you?
In a winter that's been hard pressed for any signs of significant snowfall on the East Coast, smaller resorts are having to make due with what limited snow they can throw down in between rain and warm, spring-like weather. "It's been a pretty bad winter so far, a lot of ski resorts are struggling just to have snow on their hills. We're out there all the time still, just working on our rails until we can get some jumps with more snow," said Kaminski. Looking no further than the area that surrounds Campgaw and you could see the bizarre weather's toll: a quagmire of mud to get to the parking lot and a few early blooms of flowers. Competitions like the one held last Saturday help remind everyone that there's still a bit of winter left.
And in terms of the actual competitors? Kaminski laughs, "They've got nothing on me."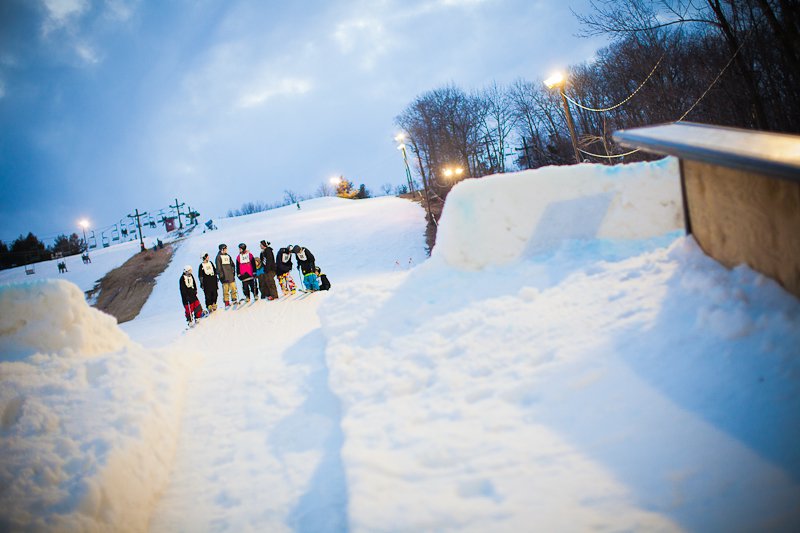 The finalists wait at the top of the course.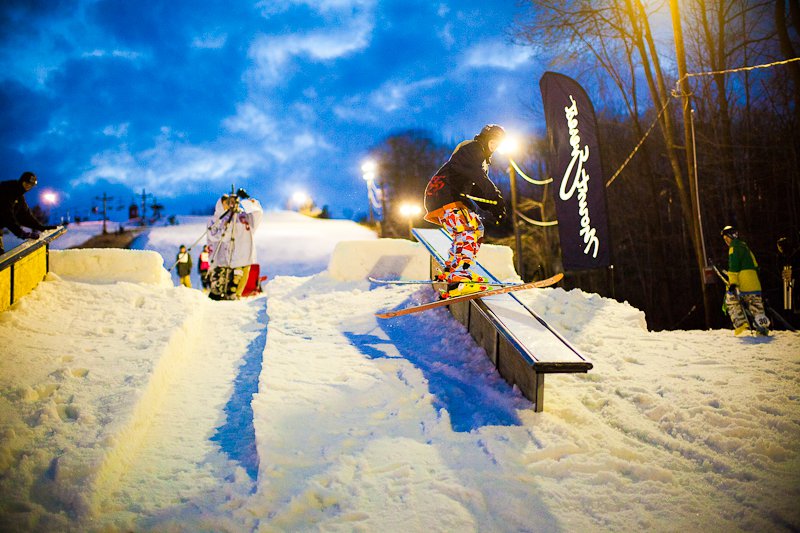 Mike Coppola
In the end though, despite Kaminski's playful boasting, the top spot would go to Mike Coppola, who's 450 on, pretzel 270 out of the down-flat-down and rodeos over the bottom features wooed the judges. Following Coppola was Tucker Foti in second and Krzysztof Zembrzuski in third.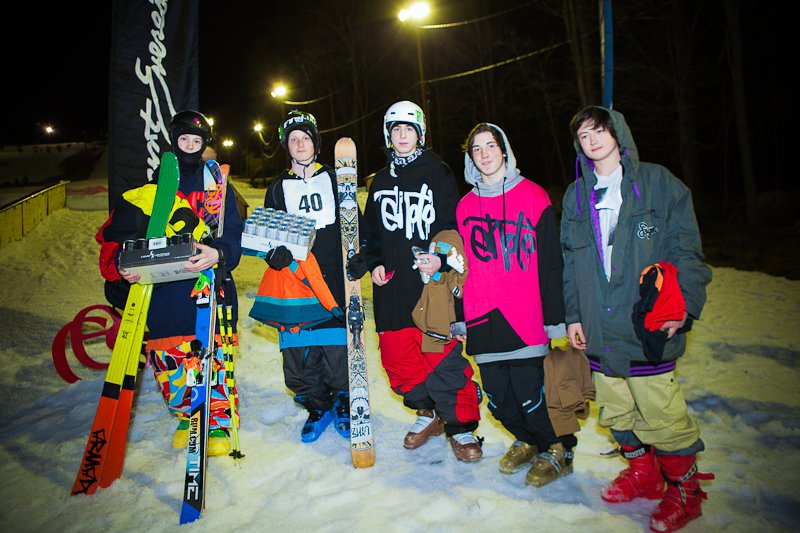 Le Winners
On behalf of everyone at Campgaw Mountain and Newschoolers, congratulations to the winners, and thanks to everyone who came out to participate in the event!