The warm bluebird days have arrived just in time for the session 4 campers to lap a variety of features in our private park at Timberline. So far this summer we've had quite the French-Canadian invasion at camp so it was no surprise to have 16 year old Philippe from Quebec be chosen for today's Camper of the Day.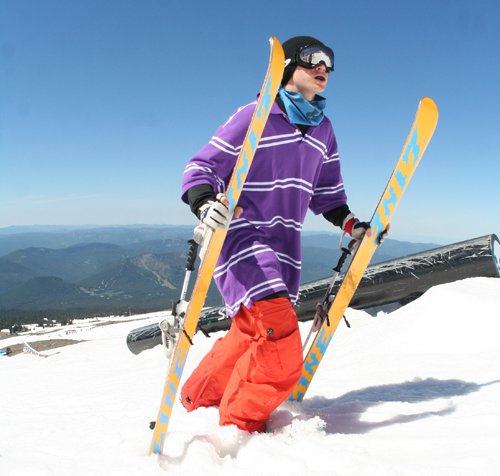 Why did you choose to come to Windells Camp?
Philippe: I heard from friends that it was crazy and it was less expensive than Camp of Champions. It looked funner so I came here.
How are you liking camp so far?
Philippe: It's great. Conditions are perfect, jumps and rails are set perfectly. I love it.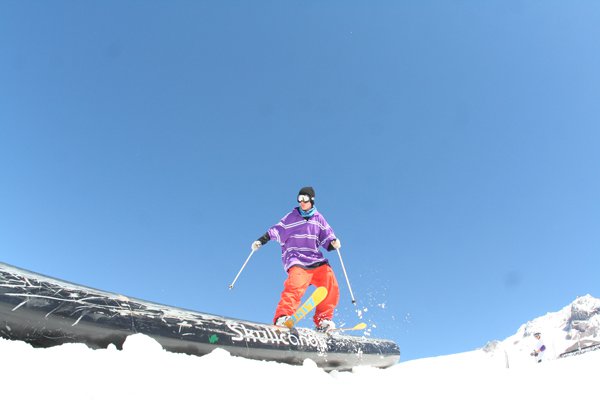 Who is your coach and how do you like the coaching?
Philippe: Ocho is my coach. He's really great, very funny, friendly. He helps me a lot.
Has he given you any good pointers?
Philippe: Yeah, he's helped me with how to launch from a jump perfectly, how to rotate like my Kfed's on rails.
What tricks do you want to work on this session?
Philippe: Flat spins, rodeos, mostly corks. Mostly jumps. That's it.
Have you been able to hit the bag jump?
Philippe: Yeah it's been my second time now. I speechecked it on backflip and I did a rodeo 7.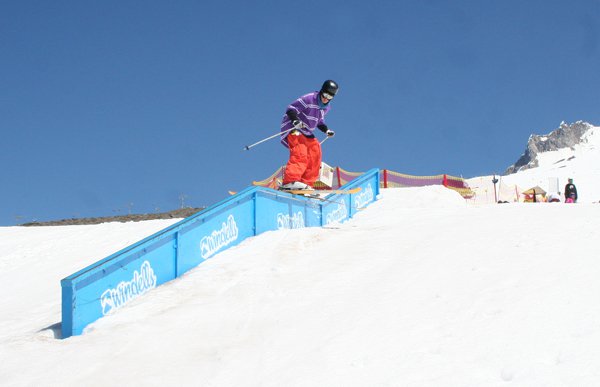 How do you like the on-campus activities?
Philippe: That's where the difference is. The park is like my park in winter but the camp down there is awesome. You can do anything you want and everything like dry slopes, air bag, trampolines. Everything is fun.
Are you looking forward to any of the pros this week?
Philippe: I'd like to get autographs from pros. My skis got lost in the airplane but I had a place on them to autograph since I customed them. If it arrives then I'll get autographs from pros like Nick Martini, Steve Stepp, Tom Wallisch.
Any shoutouts?
Philippe: My friends that really helped me this winter, Dasme Productions and Hood gang clothing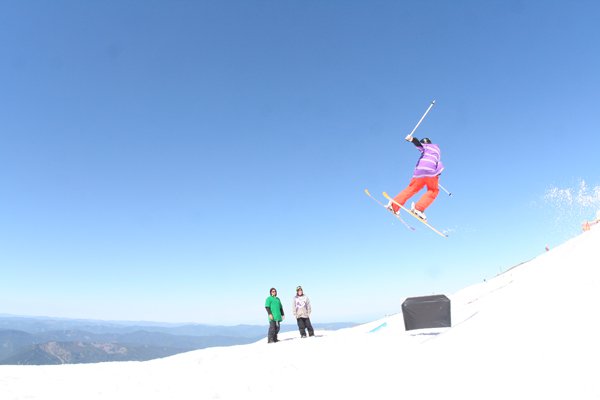 Awesome to have you out here at camp Philippe and have a great rest of session 4 at Windells! Stay tuned for more Campers of the Day!
No related posts.