It was a beautiful sunny day on the slopes at Windells Camp where we found the snowboard girls rallying the jumps. Camper Megan started out on the small jump and progressed to the first jump in the main line so we were stoked to give Megan Camper of the Day. At age 17, Megan comes from Pittsburgh, PA where she rides Seven Springs in the winter.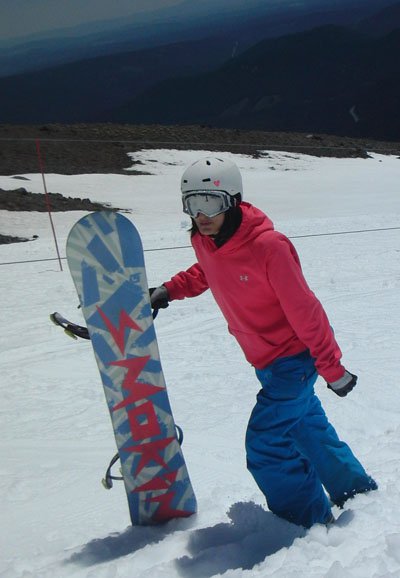 Why did you choose to come to Windells Camp?
Megan: To become a better snowboarder.
How is the coaching so far?
Megan: Amazing. Ricky and Droid have been super helpful with everything.
What tricks have you been working on this session?
Megan: I learned how to 180, boardslide and frontside.
Have you participated in the on-campus activities?
Megan: I tried to do the Burton ladies night but that wasn't happening. Pretty much did all of them except for the nasty drinking. The Betty Rides night was finger nail painting and movies with candy.
What advice would you give to other campers?
Megan: Have fun and don't worry about what other people think. That was my problem, I was worried about the other girls in my cabin what they were doing. But today I just did my own thing to become a better snowboarder.
Any shoutouts?
Megan: Yeah Ricky owes me digger dogs for my frontside and 180's.
No related posts.